Before You Install that Google+ Plugin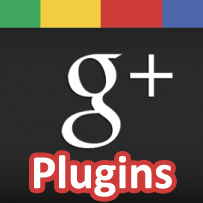 Secure your Privacy
Do Google+ plugins have you scratching your head? At last count, more than 20 populated the Google Chrome App Store, but how can you tell which plugin to use, how many of them to use, or if they're safe? Though the newest plugins for Google+ are garnering the app store some attention, you should keep some tips in mind. Remember that each plugin you add to your browser can slow it down and make it harder for you to get your work (and play!) done. So, you have to be smart and selective. Before we get to plugins that rock, let's remember to be careful.
Plugins and Extensions | Stop and read!
Before you install any plugin, use the information provided in the app store to make sure it is a safe bet. Several features of the site make it easy to be careful:
Descriptions – Don't click and install the first one whose description sounds like what you need. Compare different extensions by description first and compare features. Study the descriptions as well, to make sure the extension does what you think it does. Do they offer screenshots? Study them!
Reviews – Read them! The quality of the reviews and whether the developer responds to them says a lot about the quality of the plugin and can tell you whether it's the right one for you!
Numbers – Though Google+ is new, you can easily tell which plugins are popular if you look along the bottom of the blue box on the top of the screen. Like all of the plugins available, you can see how many times the app or extension was installed and you can see what the average rating is.
Privacy – Look along the right side of the description page, just under the blue box, and see just how much of your information a particular plugin wants access to. The more they want access to, the more sure you need to be that the plugin is worth the price to your privacy.
Keep Reading – Read the rest of the information provided; check out webpages that might be listed as well. Spend the few minutes to make sure that this plugin is worth changing your browser and opening up your information for.
Remember that every extension or app you add to your Chrome browser can potentially slow it down. Pick carefully and only the ones you need (or want)!
Google+ Back to the Real Fun of Plugins
My next stop is to highlight some of the best Google+ apps to find their way to the Chrome app store. Do you have a favorite? Join me in the next post for more information. In the meantime, do you have a must-do tip when considering plugins for Google Chrome? I'd love to hear them!
I'm also busy scouring the web for extensions and add-ons for Firefox users to play with to help them better utilize Google+ – do you know of one I should include? Let me know!
The popularity of Google+ means that more apps are likely to be released all the time. Keep these security tips in mind for Chrome or Firefox and join me as we explore some of the best plugins to enhance your Google+ experience in the my next post!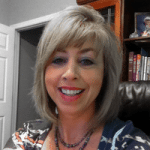 Kim Garst has been a Mompreneur for almost 20 years and has built a 7 figure income from her home. Currently she shares her business and marketing savvy through coaching and consulting with clients around the world. Kim specializes in helping you get more sales, more leads and more clients utilizing social media and the Internet as a whole. Her systems are easy to implement and get quick results for small businesses as well as new and established solopreneurs.