My (Favorite) Secret Google+ Plugin Weapon
Google+ Publish Sync Plugin Works with Twitter & Facebook Too
What's the most frustrating part of loving Google+? For me, it was having so much trouble when trying to post some of the same things to different social media platforms. Now, I have a secret weapon that makes sharing across major social media sites—Google+, Facebook, Twitter—as easy as checking a box.



Publish Sync actually goes beyond traditional sharing, though, and allows you to sync your content across the big three (and a few other sites like Plurk, Sina, & Tencent), placing checkboxes below your content box so that after you type it, you can check it and sync it, whether you are on Twitter, Facebook, or Google+.
Publish Sync supports circle sharing as well, so if you only like to share some content with certain Google+ circles, you can. If you want to control who you share your content to on Facebook, you can choose to share content only to Friends, to Friends of Friends, to Friends and Networks, or publicly.
You can also choose to share content to some of the other major sharing sites like LinkedIn, Digg, Myspace, and others.
Bottom line, Publish Sync makes it easy to share your content across the social media divide, making your work (and play) easier! There's a plugin to love!
Google+ Plugin, Publish Sync—times two?


When you initially go to check out Publish Sync in the Chrome App store you might notice there are actually two versions. There is a 'blue' and a 'green' version. The 'blue' version is the older (but still updated) one and shows you a 'successful connection' message every time you share. This annoyance was removed with the 'Green' version, but required a few more permissions.

Choose your own adventure with this one, but I went for the green version—it's newer, it doesn't use that many more permissions, and it actually makes it a bit easier to connect to the sites you want to, and forget about it (at least the options part of the plugin!)
So are there any drawbacks to using Publish Sync?
I have found only a few reasons to be careful when using Publish Sync.
1. It is far too easy to sync content you might not have wanted to sync. So make sure you double-check those checkboxes to ensure you are only syncing the content you want to share and not a private Twitter conversation (yes, you can erase them, but it might be embarrassing in some circumstances!)
2. Right now, the developer isn't able to enable pulling photos and videos into Google+ from other sites, so while you can share your text and links, if you want to share an actual photo or video, you are better off doing it directly on Google+. (He states he is working on this, though!)
A quick refresher on how to install Publish Sync:
1. Decide which version you want to install:
a. "Standard Publish Sync for Google+ and Facebook" (and Twitter!)
b. "Publish Sync for Google+ and Facebook (Green Edition)"
2. Install and accept permissions
3. You need to visit each site and make sure the application records your information correctly.

(click on the little picture on your browser's extension bar on the top of your Chrome and then click on options to do this within the application directly)

4. After you've recorded the proper accounts for the application, restart your browser (or you won't see all the cool sharing/syncing options!)

5. Share and Sync across the social media divide!




Do you have a favorite Google+ plugin you can't do without? Please share in the comments below!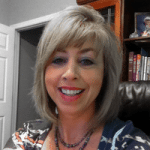 Kim Garst has been a Mompreneur for almost 20 years and has built a 7 figure income from her home. Currently she shares her business and marketing savvy through coaching and consulting with clients around the world. Kim specializes in helping you get more sales, more leads and more clients utilizing social media and the Internet as a whole. Her systems are easy to implement and get quick results for small businesses as well as new and established solopreneurs.