25 Must Have WordPress Plugins To Grow Your Small Business
One of the best things about having a WordPress site is the ability to customize and enhance it using plugins…many of which are 100% FREE!
Basically, if there's something you want to change or add to your site, there's a plugin for that.
This post will look at 25 plugins every small business owner who uses WordPress should consider using.
Don't have a website, or thinking about switching to WordPress? This blog post will help you get started: How to Start a Blog.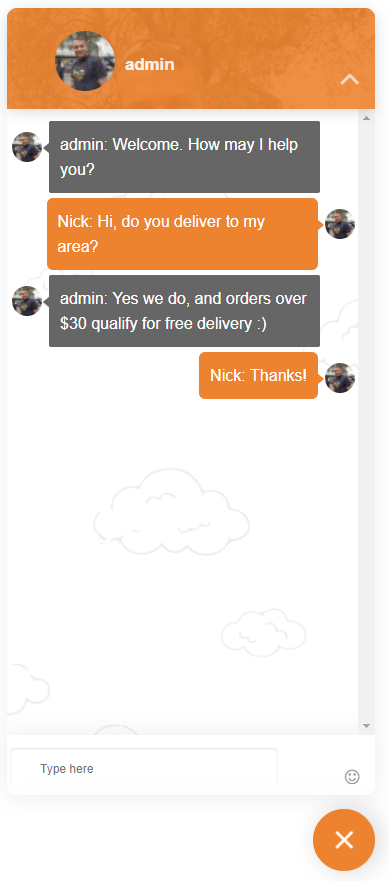 Want to engage with your website visitors while they're on your site?
Adding a live chat box doesn't have to be complicated or expensive. This plugin lets visitors chat with you instantly – and if you happen to be offline, users can still send a message you can respond to later.
On-site chat is GREAT for increasing time-on-site and conversions…and this plugin allows you to set up chat literally in seconds.
What do you have to lose?
Price: Free
If your blog doesn't have social share buttons for all the major platforms, you need to do this…ASAP!
Fortunately, it's super easy using a plugin like AddToAny. Simply activate the plugin, choose which social sharing buttons you want, and decide where you'd like them placed – before or after your posts, in a floating sidebar, as a shortcode within content, etc.
I also love that this plugin lets you add social counters (many similar plugins don't) – so your visitors can always see how many likes, shares and retweets your posts have received.
Price: Free
Rather than using your site's default 404 page, this WordPress plugin lets you redirect all 'not found' pages to a custom page (for instance your homepage or another page of your choosing).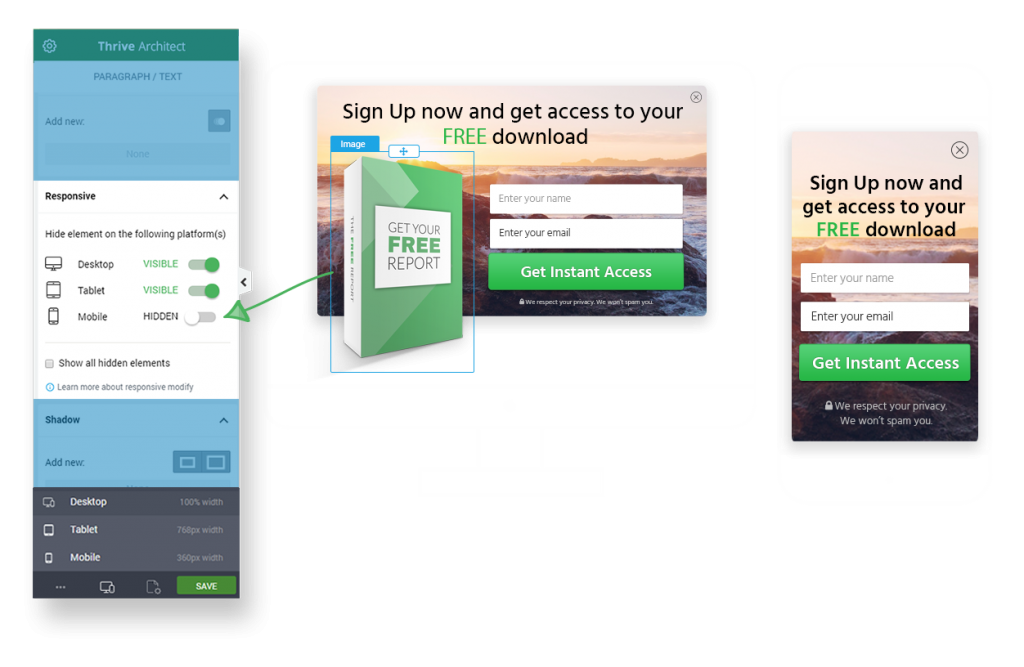 Do you struggle to turn website visitors into email subscribers? Wondering how to create fancy pop-up boxes, ribbons or opt-in boxes right within your content?
Unless you're a web developer, it can be difficult to add these kinds of features to your site.
With Thrive Leads, you get all the tools you need to create eye-catching opt-in boxes, add them to virtually any spot on your site, and even split test your boxes to see which ones perform the best.
Price: $67
When was the last time you looked through your site for broken links?
Manually double-checking each and every page on your site looking for broken links, missing images and redirects is just not feasible.
And yet the impact of broken links can be huge – both in terms of user experience and SEO.
Fortunately, this free plugin automatically scans your site, and then sends you an email or notification letting you know exactly what needs to be fixed.
Price: Free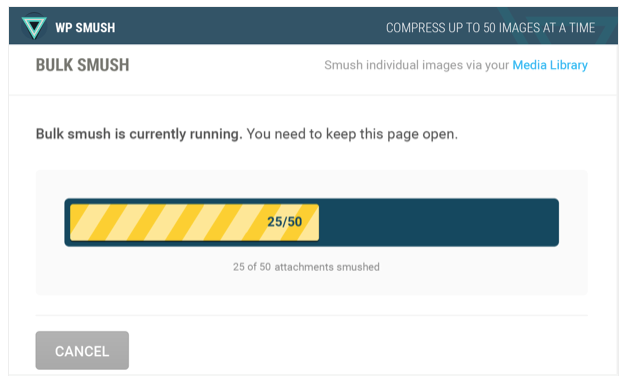 Images can take up A LOT of space on your site. And if they're too big, that can hurt your site's speed and performance, and even your search engine rankings.
Fortunately, this plugin will optimize, resize and "smush" all your images – even those you've already uploaded – to ensure they're always the optimal size.
Price: Free
No one wants to reach a 404 (page not found) page…but it's inevitable your visitors will be directed to yours from time to time.
Use these instances as an opportunity to direct your visitors to your other content by using a plugin like 404page.
Add your own custom links, and these will be automatically inserted on your 404 page…making sure you never leave your visitors hanging.
Price: Free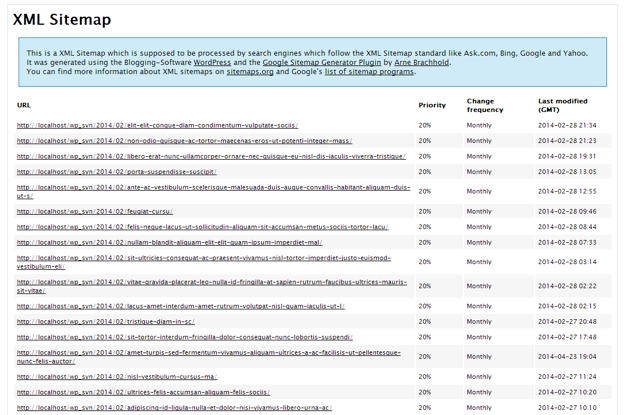 Do you have an XML sitemap uploaded to your WordPress site?
This isn't the type of sitemap you typically see that helps you navigate a site…this is the type that search engines visit to make sure they crawl every single page and post on your site.
Manually creating an XML sitemap for your site can be pretty tricky…fortunately, there's a plugin for that!
Google XML Sitemaps lets you create one and upload it in seconds – no coding or HTML knowledge required!
Price: Free
Do you want a Yelp-like review section on your site? Or maybe just a simple resource list for your website visitors?
The Business Directory Plugin lets you easily create an interactive directory on your site.
They even offer a premium module that allows you to accept Paypal payments…great if you want to charge businesses for getting listed.
Price: Free for the basic version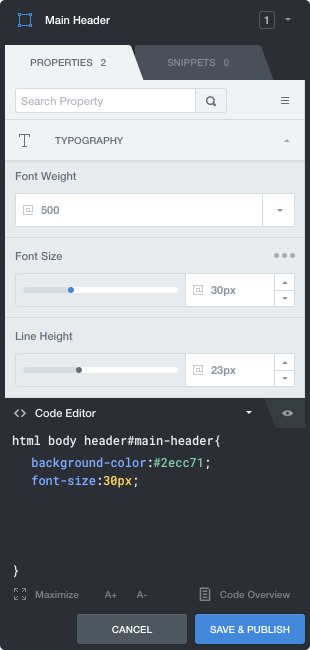 If you've ever tried to customize colors, fonts or other elements of your WordPress site, you may have run into some issues.
While most WordPress themes will give you the option to adjust these elements within predetermined limits, there may come a time when you find you need to dig into the code and make some additional changes.
This is where CSS Hero comes in. Instead of having learn HTML or CSS and mess around with your site's code, you can simply install this plugin and then easily make whatever changes you want…without knowing a single thing about coding!
Price: $29/year
If your WordPress theme doesn't come with a built-in contact form (which surprisingly, is pretty common), Contact Form 7 is a great free option.
It allows you to easily add multiple, customizable forms, and then insert them on any page by cutting and pasting a simple shortcode.
Price: Free

If you've ever lost a portion of your WordPress site (or worse, the entire thing!), you know how frustrating and devastating it can be.
BackupBuddy ensures you always have an up-to-date backup of your WordPress files and database. You don't even need to think about it…the plugin automatically backs up your site at set intervals.
Want to move your WordPress site? It's easy with BackupBuddy: simply restore from your latest backup and you're good to go!
Price: $80 for a single site
Want to keep visitors on your site longer? This plugin links to related content at the end of every blog post.
And the best part is, it will do it all automatically by analyzing your posts and then linking to relevant content.
And if you find it makes a mistake now then, no problem: simply go to the post, select a different post to link to, and voila. All fixed!
Price: Free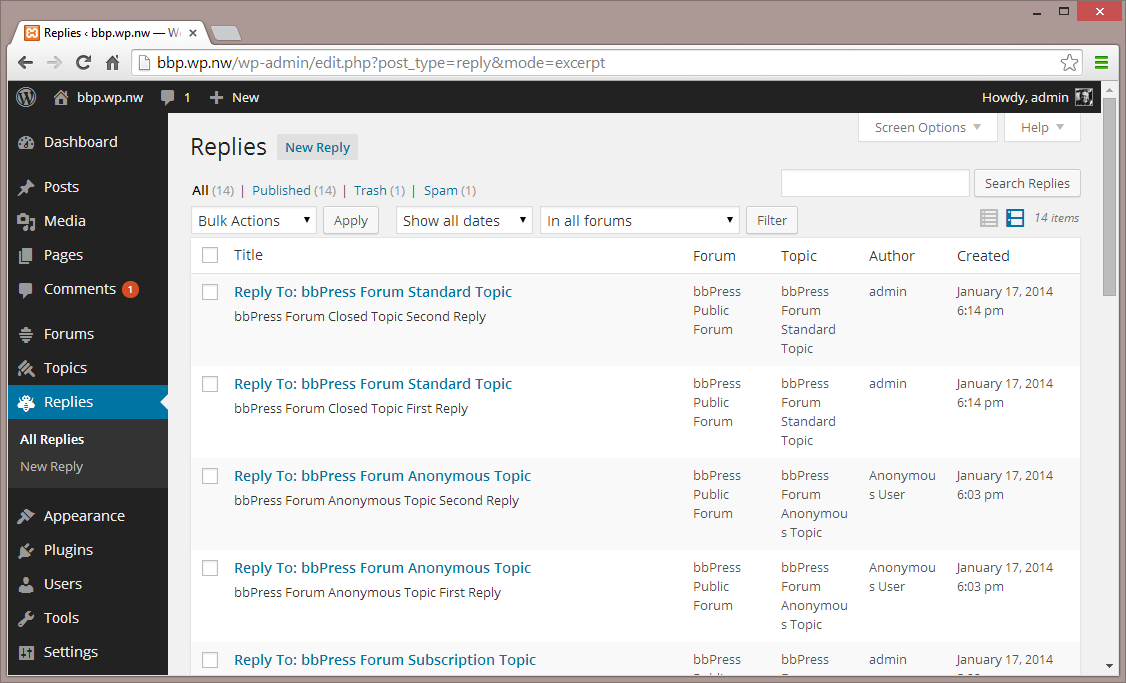 Have you ever thought about putting a discussion forum on your WordPress site?
Building one yourself would be complicated and require in-depth coding skills. And having one custom coded is NOT cheap!
Fortunately, the BBPress plugin lets you get a forum up and running in no time. And because it's designed specifically for WordPress, the two integrate quickly and seamlessly – if you know how to use WordPress, setting up and using BBPress will come naturally to you!
Price: Get all the basics completely free. If you're looking to add something specialized to your forum – like a user points system, private messaging or signatures – you can get add-on plugins for these (and most of them are free too!).
Want to charge people for accessing certain blog posts on your site? Or want to start selling digital downloads, but aren't sure how that whole process works?
MemberPress is an easy way to sell content on your site. It even lets you set up recurring payments if you're offering a monthly service or membership.
Price: Free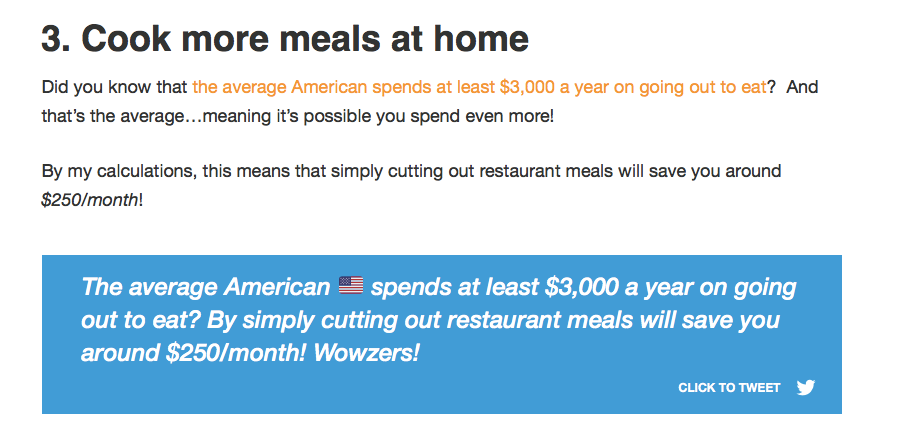 Looking to get some additional engagement on Twitter?
Want to have a say in how your website visitors share your content on Twitter?
Using the plugin, select a particularly interesting or "tweetable" quote from your blog post. The plugin will then insert that quote in a box (as seen above)…and when visitors click on the box, they'll automatically share that exact quote on Twitter!
Price: Free
Did you know that how fast (or slow) your site loads can have a significant impact on both user experience AND your search engine rankings?
If your site is underperforming in terms of speed, a plugin like W3 Total Cache can help by increasing server performance and decreasing download times.
Don't worry – you don't have to understand how it works. Just install it, activate it, and let it take care of the rest!
Price: Free

If you have multiple people blogging on your site, you'll likely want to have a way to clearly distinguish between different authors.
The Fancy Author Box plugin lets you easily add a responsive box to the end of each blog post, so you can show a picture, description, and even icons for your authors' different social media accounts.
Price: Free
This plugin is on pretty much every "best of" plugin list, and for good reason.
While WordPress is great for SEO right out of the box, this plugin will supercharge your SEO efforts!
Some of the best features:
Content analysis to make sure your posts are as SEO-friendly as possible
Automatic XML sitemap
Optimized page titles and meta descriptions
Optimize your content for multiple keywords (premium version)
Price: Free for the basic version; $89 for the premium version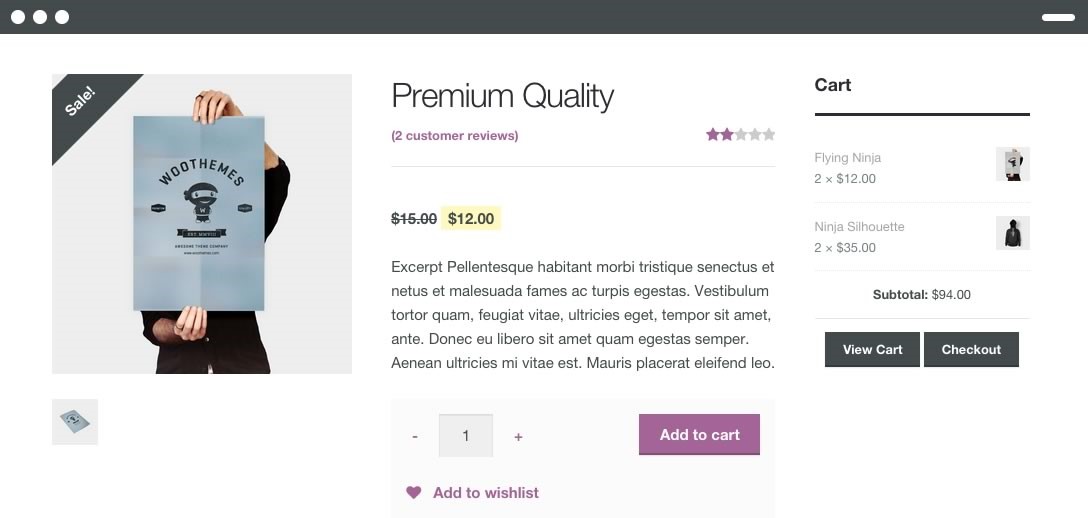 Contrary to what you might think, you don't need an expensive, custom-coded website in order to sell stuff online. Add e-commerce functionality to your WordPress site – for free – with WooCommerce.
The company also offers a wide variety of add-ons you can buy if you need added functionality – but for the basics, the free plugin may be all you need.
You can also download Woocommerce's free theme, Storefront, if your current theme isn't suitable for online selling.
Price: Free
Google Analytics is an invaluable tool for any website owner; and this plugin makes it even more amazing!
With the plugin, you can easily add your GA tracking code to your entire site, without ever having to touch your code.
Another key benefit is that you can see your analytics in real time, right from your WordPress dashboard. No more waiting 24 hours to see what's happening on your site!
Price: Free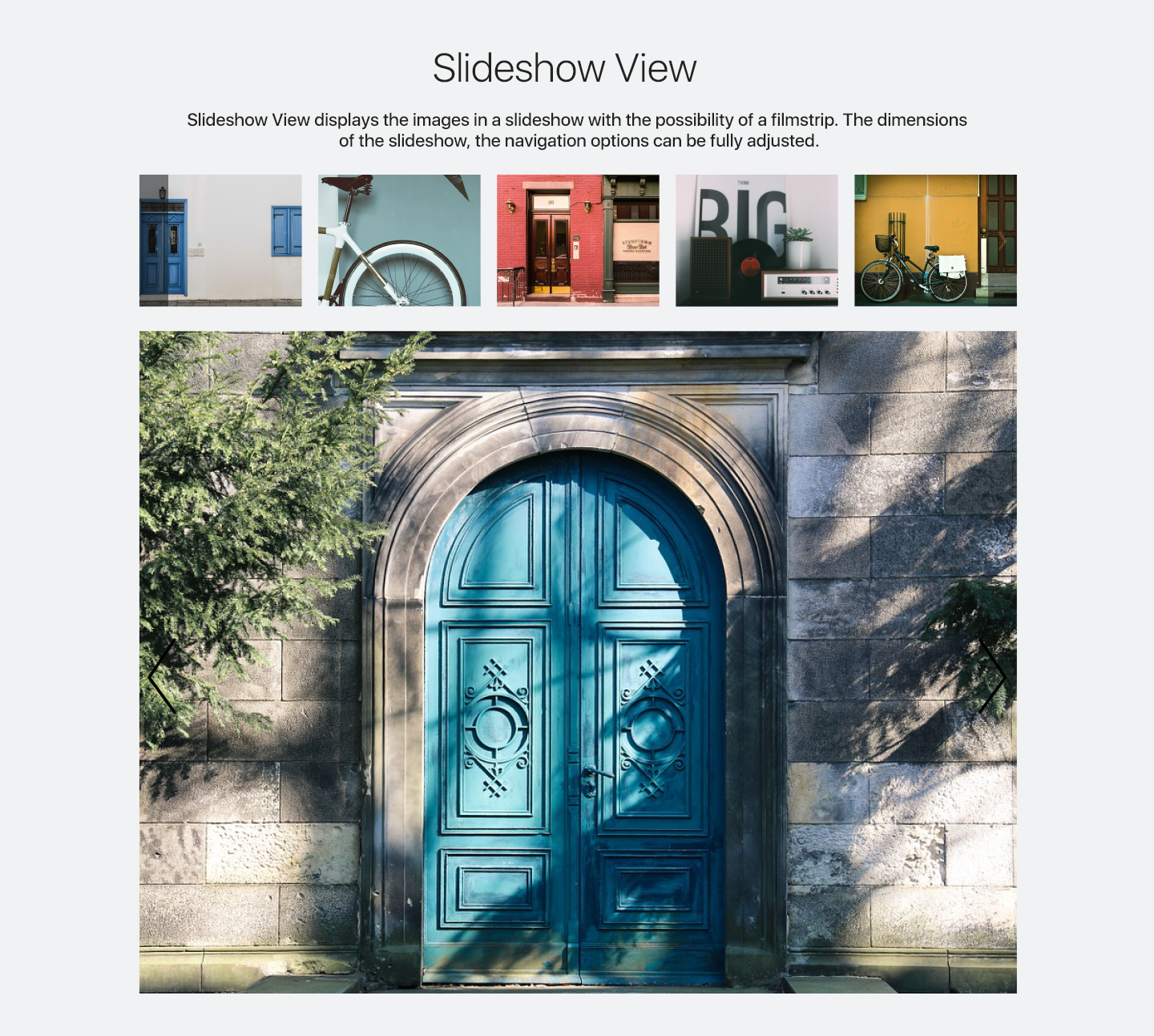 Have you ever wanted to add a responsive photo or video gallery to your site, but had no idea where to start?This plugin lets you upload your images, insert them into specially-designed layouts, and then display them on your site.
They even offer a premium feature that lets you sell those photos right on your site!
Price: Free
Have a service-based business where customers can contact you to set up appointments?
The Easy Appointments plugin lets your website visitors book an appointment with you – from start to finish – without every leaving your site.
You can even buy an add-on that lets you accept PayPal payments or integrate with WooCommerce.
Price: Free for the basic version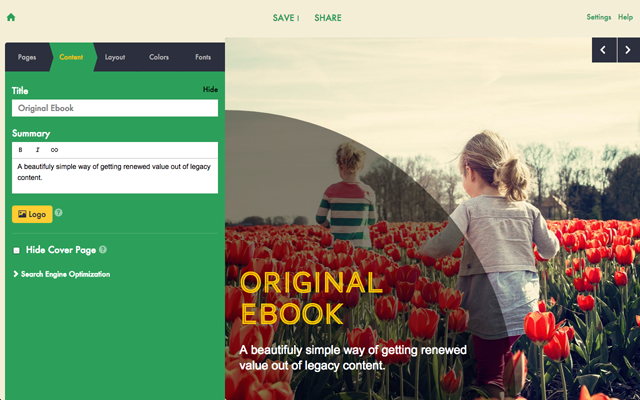 This is a plugin you probably haven't heard of…but it's definitely worth a mention here.
Creating content you can use as a lead magnet can be time-consuming – but this plugin lets you turn old blog posts into an HTML5 or PDF eBook with the click of a button!
Price: Free
Worried about the security of your WordPress site, but not sure how to protect yourself?
This free plugin scans your site in real time to quickly detect and protect your site against spam, malware and hack attempts.
To date, this plugin has been installed over 2 million times, and has a 5 star rating – so you know it's going to do what it says it's going to do!
Price: Free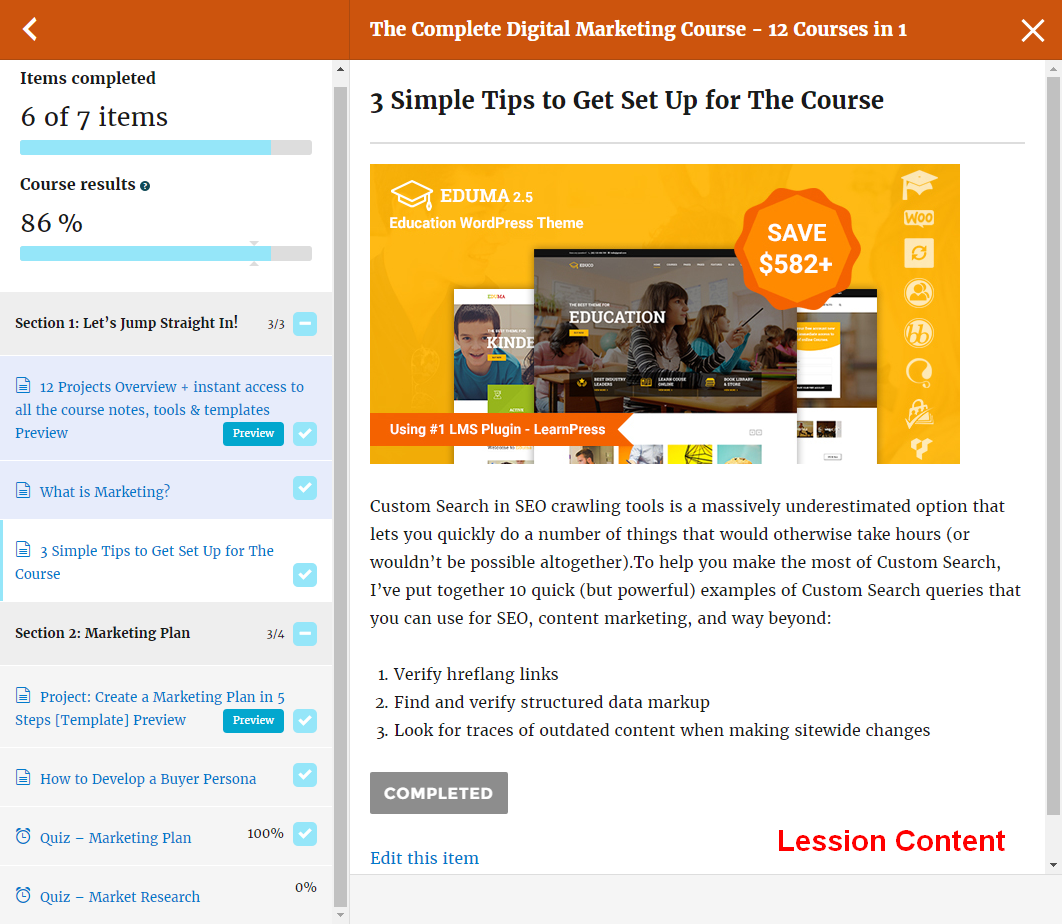 Have you ever thought about offering a course on your WordPress site? One where users can complete lessons and even take quizzes on what they've learned?
LearnPress lets you get your online course set up quickly and easily, without even having to change your theme.
You can even sell your course, as it integrates with leading payment portals like PayPal, Stripe, WooCommerce, etc.
Price: Free
And there you have it: 25 must-have WordPress plugins to grow your small business! I hope you've found some new plugins to try out on your own WordPress site.
What are your favorite plugins for your WordPress site? Share with us below!