"It's a wasteland."
"It's a ghost town."
"Nobody uses it."
"It's going to fail, just like Google Buzz and Google Wave."
Those are some of the comments people have made about Google+. Those making these comments assume the product was launched as a direct competitor to Facebook. Since it hasn't been able to eclipse the social media giant, it must have flopped, right? So, they've written it off as just one more mildly interesting idea from Google that has bitten the dust.
If you feel the same way, you're missing out on the latest online gold rush. Now is the time to start building your presence on Google+. While everyone is wondering why Google doesn't stop pushing the Plus, you can make a grab that'll pay off big down the road.
But first, it's important to understand what Google+ is… and isn't. Let's start there.
How Google+ Is Different Than Facebook
Google+ isn't going to unseat Facebook as the king of social media anytime soon. But it's not trying to. That's not the search company's goal. Its goal is to give people a place to share content with each other.
To be clear, sharing content is not about posting cute pictures of cats, though you can certainly do that on Google+. It's not about posting status updates or pictures of your breakfast, though you can do those things, too. It's about sharing content among groups in a way that gives the content more credibility in Google's search rankings.
Did you catch that? Google+ should become a key component of your SEO and content marketing strategy?
Google Plus organizes people into "Circles." Those circles are based on topical relevance. For example, you might have one circle for family members, one for close friends, and another for associates in your line of work. If you're passionate about Christmas lights, cooking, or the Colorado Rockies, you might have a circle for those folks, too. By contrast, Facebook is based more around personal friends and acquaintances.
So, how important is Google+? Well, in case you haven't noticed, Google as a company has been tying a lot of its properties to the product in a big way. For example, the Chrome browser? Integrated. Google Docs? Integrated. YouTube? Integrated. Gmail, Google Reader, and Google Maps? Yup, you guessed it. All integrated.
The search company is pouring a lot of its resources into making Google+ huge. And with more than 135 million users (as of the end of 2012), the product is anything but a flop. It's not about to disappear. More importantly, Google+ has already begun to affect the search rankings.
Remember that credibility thing I mentioned earlier? Google considers that to be pretty important these days. So, let's take a quick look at how you can leverage it.
How To Leverage Google+ In Your Content Marketing
First, start building your circles. If you're intimidated, build a circle of folks around your favorite hobby. For example, suppose you're a diehard quilting pro. There's a good chance you know other folks who like quilting. Reach out to them and add them to your circle. Once you feel comfortable with how the Google+ platform works, build a circle for your marketing niche.
Second, hook your blog up to Google Plus. It's easy. Just add a link from your blog to your Google+ profile. (Put all new blog links on your Google+ page, so your circles can read them!)
Third, create a top-notch "how to" article and post it into your Google+ profile. This may generate comments, which Google seems to love as a sign of engagement. Hello higher rankings! It's a good idea to put a link to your blog or site in your article. That way, you can direct some of the traffic to your own property.
We'll go into strategies on how to really make Google Plus work for you in a future. For now, if you haven't already done so, create a profile and start building your circles. Don't be left behind!
Your Turn!
Are you active on Google+? What steps are you taking to expand your circles and deepen the engagement you have with your audience? Let us know in the comments section!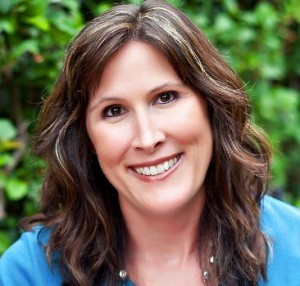 About the Author: Tara Geissinger is an SEO and content marketing expert by day and triplet mom by night. As Co-Owner of the online visibility firm, SEO Content Solutions, and online press release distribution firm, Online PR Media, Tara has helped thousands of businesses get more visibility online. From helping Macy's optimize their product descriptions to working behind-the-scenes with some of the largest SEO and marketing firms in the world, she is one of the best kept secrets in the online marketing niche.