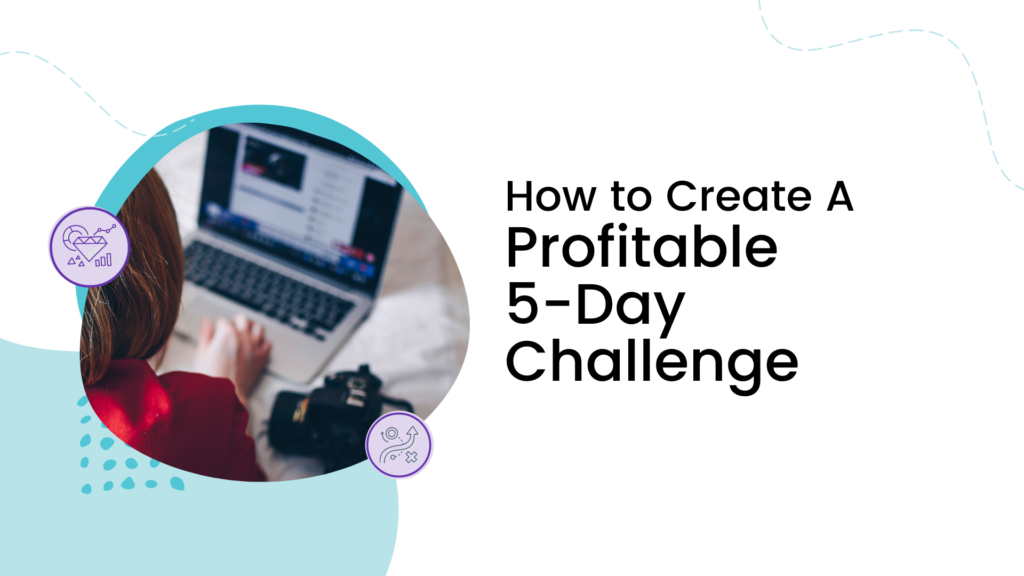 Create a Video Pin That Converts in 10 Minutes or Less… Even if You've Never Create a Video Before in Your Life
Are You Ready to STOP… 
…Spending YEARS Building an Email List?
…Hearing Crickets During Your Launches?
…Wasting Time on Tactics with Mediocre Results?
 If you want to build an email list of targeted prospects quickly, increase sales, and even boost your credibility and authority fast…then this training is for you!
The Profitable 5-Day Challenge training helps you create and market your own challenge to attract more customers and clients.
Here's What to Expect from the Training: 
Discover what a challenge is and why it's so effective for building your list, increasing sales, and growing your business.
Learn step-by-step what you need to do to create and market a successful five day challenge from start to finish – in under two hours.
Discover proven marketing strategies to fill your challenge with tons of the right people.
See loads of challenge examples to get your creative juices flowing.
What's the Big Deal About Challenges Anywho?
You've probably heard lots of marketers talk about running challenges. Heck, you may have even participated in a challenge here or there!
There's a reason so many marketers and business owners run challenges… THEY WORK.
Here's What a Challenge Can Do For You:
Quickly increase your email subscribers (so you can avoid spending YEARS building a list).
Effortlessly boost your credibility and authority fast (so you can breeze right by zero conversion rates during your launch).
Rapidly establish credibility in your niche (so you can make struggling to justify pricing a thing of the past).
Make it possible to compete with already established brands (so you can be a leader in your own community).
The Best Time is Right Now!
If you're like most business owners who want to grow a profitable business, then here's why you can't wait to build your own five day challenge:
You need a way to quickly set yourself apart from competitors
You don't want to wait years to build a list of targeted subscribers
This training makes creating a challenge easier than ever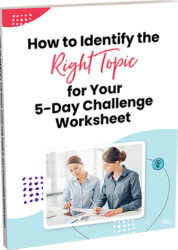 How to Identify the Right Topic for Your 5-Day Challenge Worksheet
Effectively identify the right topic based on your desired outcome.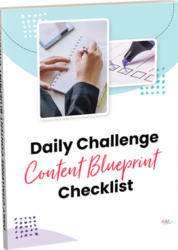 Daily Challenge Content Blueprint Checklist
Easily lay out the contents of the daily challenges - so you'll look like a pro even if it's your first time to do challenges.