Why constantly struggle to keep your head above water
when you can create a lasting impact and get your life back?
Let's work together to take your business to the NEXT Level of Success
and create a thriving and scale-able business model.
"I'm SO ready for more success and income, Kim!
Let's talk about this!"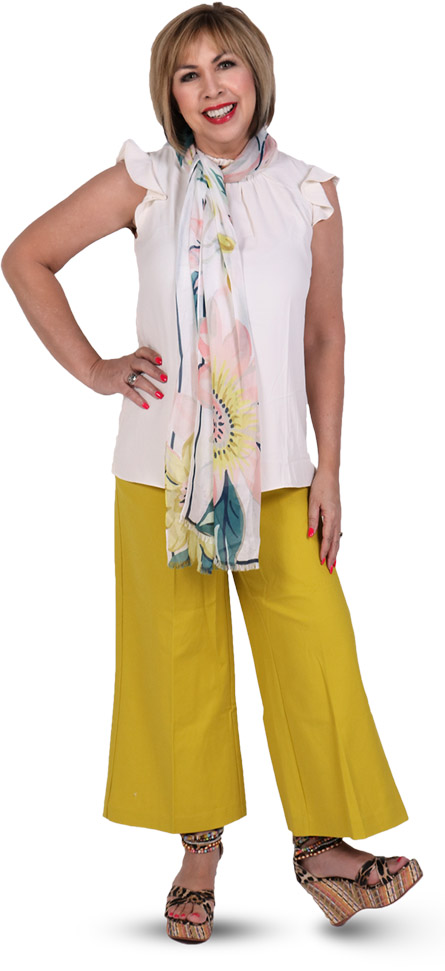 Hey there!
You know, you and I might not have met (yet)… but I've got a hunch that I know a little bit about what you're going through with your business right now.
Hear me out, and let me know if I'm on the right track.
How'd I do?
My guess is, I'm at least 2 for 4. 
And that's a problem, because if you can relate to 2 out of those 4 issues, then you are under a heck of a lot of pressure. (And if you can relate to 3 or 4… then you're at "critical" level, my friend.)
But what if running your business didn't have to be so overwhelming?
What if, instead of feeling like your business is a runaway freight train with you hanging on for dear life from the caboose, you could feel completely in control of your time, schedule, and income?
What if you had the systems to delegate 90% of your most time-consuming tasks… without a single worry that something won't get done?
And what if you had the power to massively scale your business – I'm talking 200%, 400%… heck, even 1000% growth – without adding more work hours to your already impossible schedule? (In fact… what if you could do it while actually working fewer hours?)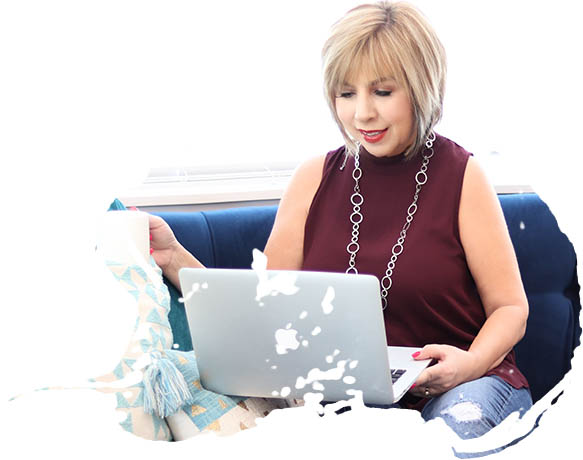 YOU'LL BE IN EXCELLENT COMPANY…
AMONG TALENTED PEOPLE LIKE…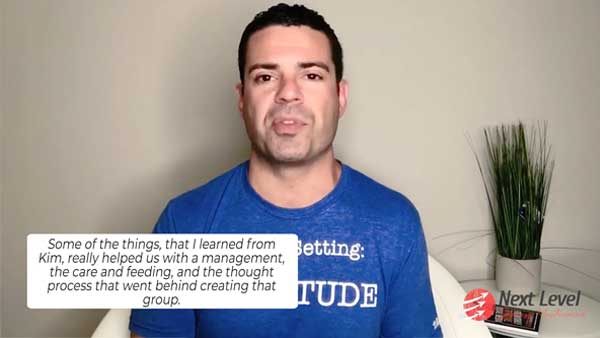 RAY HIGDON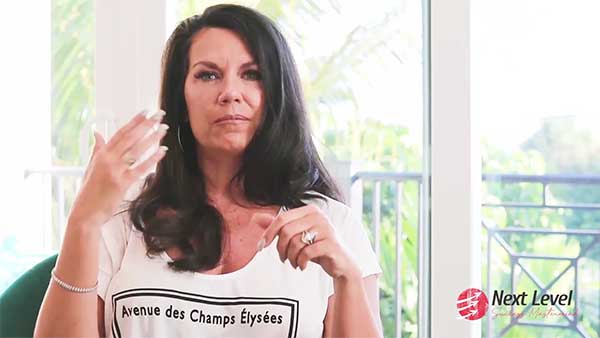 TAYLOR THOMPSON
"Ha ha. That sounds AH-MAY-ZING, Kim.
Too bad that's all just a really awesome daydream."
I thought you might say that. But, let me put your mind at ease here.
I know it's possible….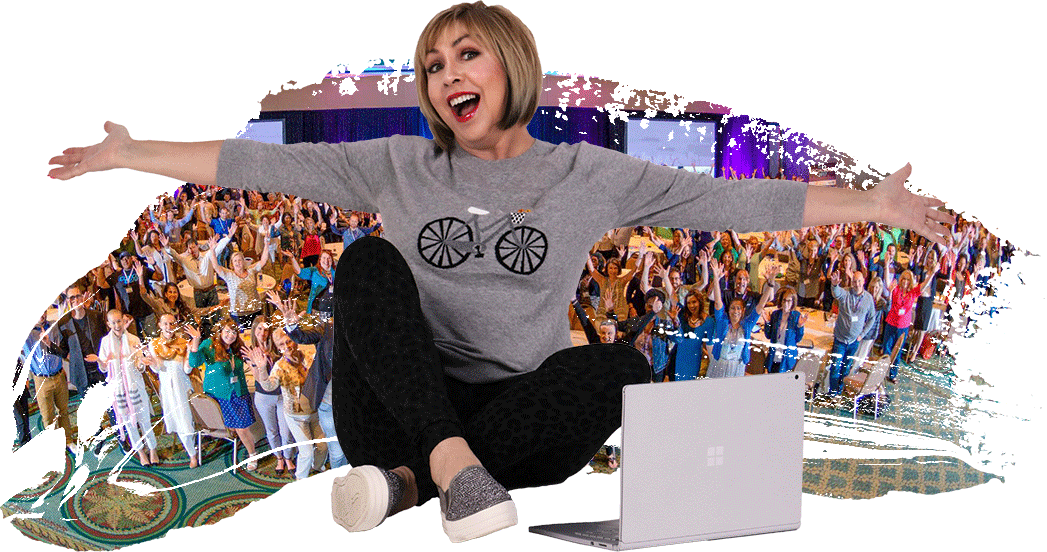 LET ME TELL YOU ABOUT MY JOURNEY REALLY QUICKLY:
I built a 7-figure consulting business working with HUGE clients (like Microsoft and IBM). 
Sounds great, right? Believe me, I do know that lots of people
only dream of having that kind of success.  
BUT THE THING IS, I WAS STRESSED TO THE HILT! I was working all kinds of crazy hours… I was trading my time for limited money… If I needed to take time off, no one was there to take care of things… And I really only had ONE revenue stream… so I couldn't grow my income!
AND TO BE COMPLETELY HONEST ABOUT IT…
I FELT TRAPPED IN MY OWN BUSINESS!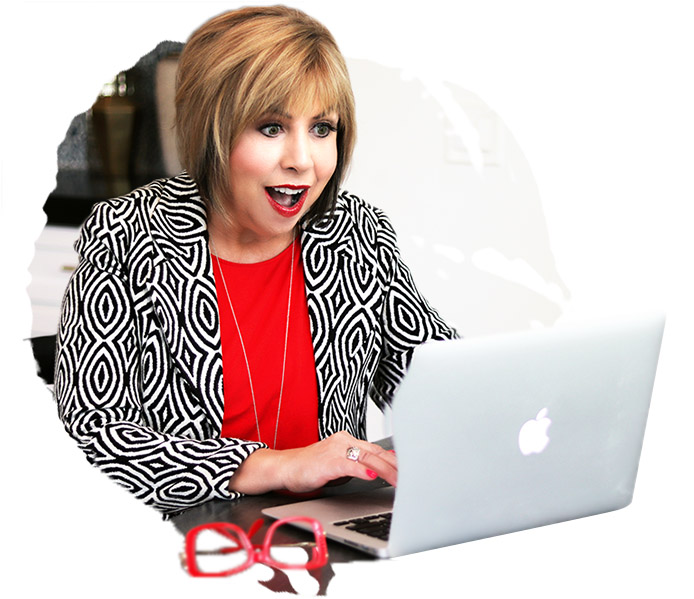 Every time I'd start working on a second income stream, a client would show up with some emergency… and I'd have to drop everything and go deal with it!
And of course, by the time I "put out all the fires" for my client, I'd come back to a half-dozen other clients needing my time…
…so it would be weeks or even months before I got back to working on my "escape plan."
"So much for hitting my income goals this year," I'd say to myself. "Again."
Sound familiar?
Anyway, so I was at my desk at 5:00AM one day, and I was mentally preparing myself for responding to more than 300 retweets…
…and it suddenly hit me that I had NO idea why I was even spending my time on that task (especially at 5AM)!
I mean, was it ultimately going to grow my business? No, not really.
Was it going to make my business more fulfilling? No.
Was it going to help me reach my goals? Heck no!
So how had I gotten so far off track in my business that
I was prying myself out of bed at 5AM to tackle this silly task?!
Well, that was the day I decided I was going to package my knowledge and create systems to sell it… so I could spend my time on the tasks that truly "moved the needle" for my business.
It didn't happen overnight, of course… but through an intentional journey and with amazing mentors walking alongside me, I gradually created
multiple revenue streams that pumped cash into my account no matter where I was or what I was doing!
I can't tell you how overjoyed I was the day when the systems and revenue streams I'd created actually replaced my 7-figure consulting income. To me, that meant much more than just success… it meant the freedom to scale my business MY way and decide for myself just how much income I wanted to make!
But you know what felt even better?
Knowing that my income wasn't dependent on my attention (or even my presence)!
I used to worry that if I couldn't work for some reason, my income work dry up in an instant. Now, I could take months off at a time, and money would still come in like clockwork!
That's what happens when you create multiple income streams that aren't solely dependent on you being there!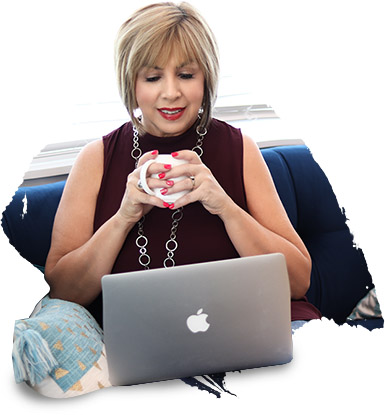 Now… my question to you is…
If you had the opportunity to create the same kind of breakthrough in your business… would you take it?
I mean, let's say that you had the opportunity to finally stop letting your business run over you.
Now… I'd like you to stop imagining…
because that opportunity is MUCH closer that you think!
Where Your Answer is YES!
You're a service provider who is tired of having 100% of your income come from one-on-one services.
You want to scale your business… but you feel like you haven't been able to catch your breath long enough to make any real progress.
You're tired of never being able to go on vacation - or even take the kids to the park – without being interrupted by a client with 5-alarm emergency.
You catch yourself spending your "me time" on piddly tasks that don't really contribute to the growth of your business… but you can't seem to figure out what you should be focusing on instead.
You're starting to feel like your business has stopped being fun at all… and you long for the day when you can actually look forward to work again!
If you checked any of the boxes above…
LET'S GET ONE THING STRAIGHT
YOU NEED TO TAKE ACTION NOW AND JOIN THE

12 months to a new, powerful, profitable version of your business… and to the freedom, success, and joy you deserve from your business!

It's ok. Sit down here with me – I've got something juicy to tell ya!
The Next Level Success Mastermind is for hard-working, talented coaches, consultants, and service providers like you who need the systems, clarity, and room in their businesses to get out of the time-for-money grind.
Together, we're going to be helping you rebuild your business from the ground up… with proven, repeatable systems and freedom-building strategies that will let you get "out of the weeds" in your business… and put you back in control so you can enjoy AMAZING growth over the next year!
YOU'LL BE IN EXCELLENT COMPANY…
AMONG TALENTED PEOPLE LIKE…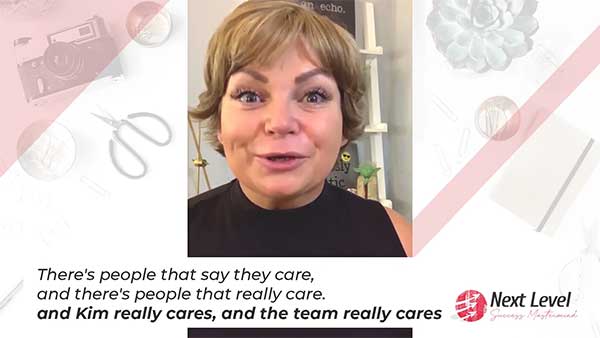 DANA SANCHEZ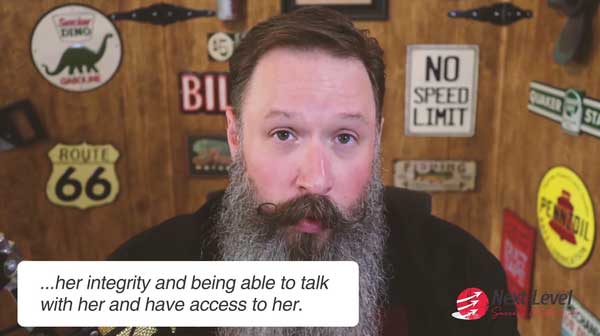 JEFF SIEH
"So What Makes This
Different From Any Other Mastermind,
Kim?"
Listen, I know that a year-long mastermind is a significant commitment…. so I definitely want you to pick the right one! 
The first thing I can tell you about the Next Level Success Mastermind is that we're 100% focused on practical application. That means that I'm not going to be taking up your time with a bunch of untested "cool ideas" and fluff to make you think you're getting your money's worth (until you try to use it, that is.)
My team and I will be working right alongside you to help identify your biggest opportunities, avoid or minimize your obstacles and challenges, create a plan for explosive growth, and implement each step of the plan!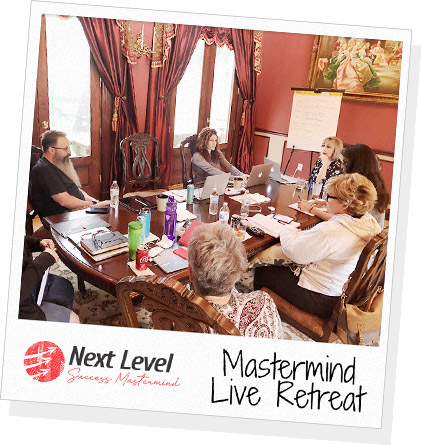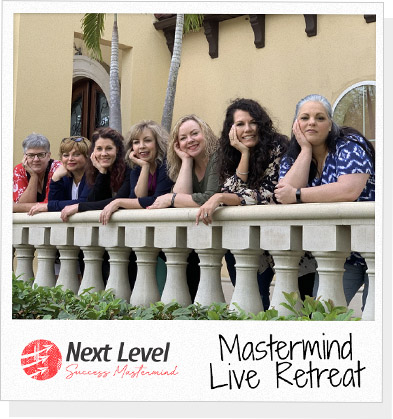 That means that, by the end of the Next Level Success Mastermind, you'll have everything in place to quickly replace your income from your one-on-one services… and then to scale your income and influence as big as you want!
And we'll be working with you to simplify your business, so you can stay focused on only the most important revenue-producing tasks. That way, you get your time back… while "taking your foot off the brake" when it comes to revenues and profits!
Second… you'll never have to worry about "going it alone." You'll have a community of like-minded, driven people at your side, ready to help! You'll get the training, tips, support, accountability, and encouragement you need to make measurable progress toward your goals – easily and consistently.
Finally, I'm not going to pretend that this is some "push button" solution for scaling your business. I know a lot of "experts" out there claim that they can transform your business overnight…
…but the simple truth is, it does take time, dedication and work.
You're not going to be able to avoid that part. But as a Next Level Success Mastermind member, you'll have every advantage possible to make consistent, impressive progress toward your income and lifestyle goals!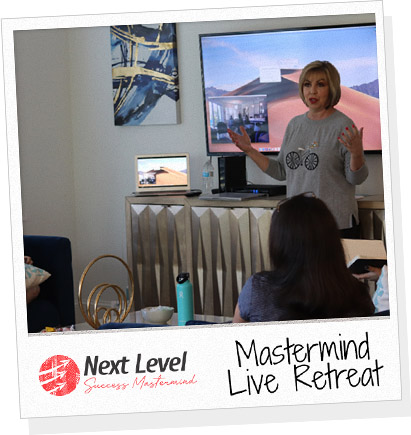 One on One Mentoring Calls with Me Personally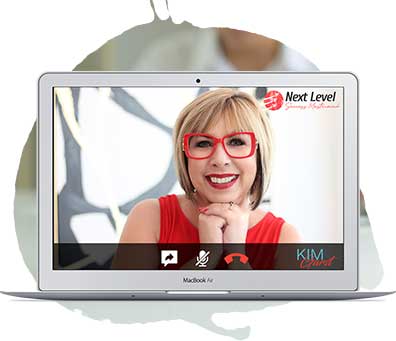 We will start with a planning and strategy call to discuss ways that you can infuse cash into your business before the Mastermind even begins.
Then, you will have a strategy call (50 minutes) with me every month to support your progress.
During these calls, we will work on your business as a whole so that you can build marketing systems, team support and the right systems to support your business growth while doing LESS of the work yourself!
Spend a Half Day With Me, Mapping Out Your Business Plan for the Next Year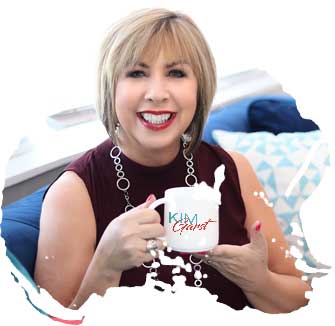 You will greatly benefit from this virtual half day as we will be rolling up our sleeves and working directly on your business together, for a VIP business building experience. I'll work with you to define the major areas of your business and help you craft a clear and focused roadmap for the year.
You will end up with just that…a clear, streamlined roadmap you can follow for the next 12 months.
We will focus on items that will make the biggest differences in YOUR business, from perhaps redesigning your business model to generate more revenue, to creating lucrative programs or courses so that you can reach and serve more people.
We will also focus on ways to pivot (big and small) that will help you blow the top off your business.
Design Your Six Figure Sales Funnel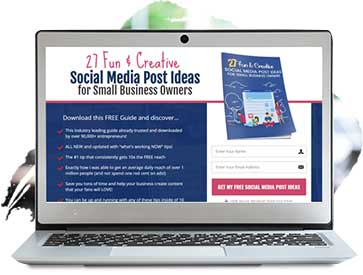 You will greatly benefit from this virtual half day as we will be rolling up our sleeves and working on a way to generate leads and sales on demand so that you can barrel into 2020 with 100% clarity on your sales funnel strategy.
During this action packed ½ day, we will map out the blueprint for your most successful sales funnel.
We will discuss what is required to have a high converting sales letter and sales video that will generate sales.
We will also outline the marketing materials needed that will attract the right people to your funnel.
Think of this as the ultimate REVENUE BOOSTER!
Business Growth Mindset Support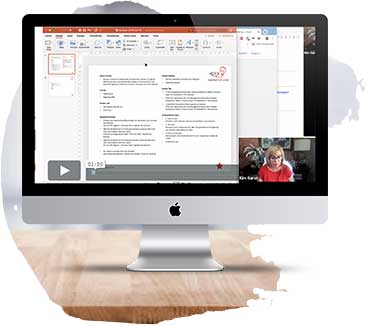 Throughout our journey together, I'll be available to help you work on your business GROWTH mindset.
So often, what holds us back from true growth is ourselves. If you are fed up with dealing with the same issues and just haven't been able to kick them to the curb, then I can help!
If there are things you are struggling with…personally or professionally, I'll be available to help you shift your greatest limitations and unleash the amazing possibilities within.
Get Featured to My List of 150,000 Subscribers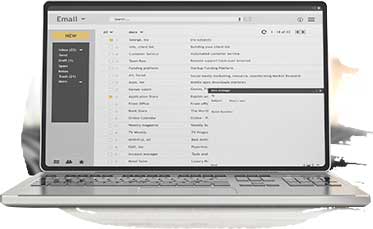 Get me as your JV Partner
ASSUMING YOUR PROGRAM IS A GOOD MATCH
for my community, I'll personally endorse you and your program, giving you an instant credibility boost in the marketplace.
I'll send out one solo email to my list of 150,000 small business owners, which will…
Immediately grow YOUR email list
Create some great buzz around your program
Generate SALES for your program
Potentially attract more JV Partners to you
THIS could be a huge catalyst for your business!
7 Figure Business Apprenticeship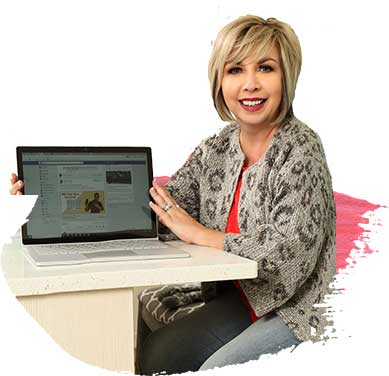 One of the fastest paths to a successful business is to "model" another successful business, versus struggling to reinvent the wheel yourself.
With the "7 Figure Business Apprenticeship", my team and I will lay out for you everything we are doing to operate a highly successful business, so you can see exactly what's involved and how we got here. We will open up the kimono and share all the goods!
We will walk you through our business model, share how our marketing works and answer any questions you may have. This is extremely rare access to see what it takes to make a multi-7 figure business operate.
I will explain our key systems and how the team uses them to save time and money!
I will also gift some of our key systems to you and share how YOU can use them to streamline your team and your business.
Marketing "Hot Seat" Calls with Kim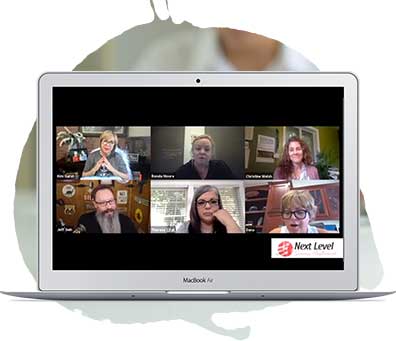 In the Marketing "Hot Seat" Sessions, we will review marketing materials and offer suggestions that will up-level your results.
When your copy is spot on and your marketing elements are spectacular, you can SELL MORE STUFF!
Learn how to become a marketing maven!
Build Your Little Black Book
Are there some big names you would like to connect with?
If you want to meet someone that would be helpful to you and I know them, I will gladly make an introduction.
Nothing opens a door faster than a personal introduction.
My Personal Success Library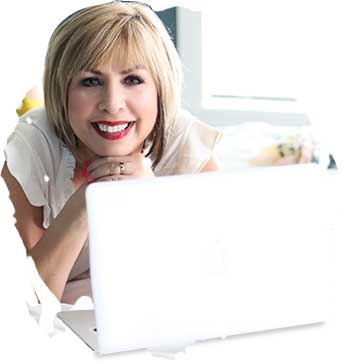 When I read an amazing book that I think will make a big difference in your life or your business, I don't just tell ya about it, I send it to you!
I will be sending you the books that have changed my life and/or business the most.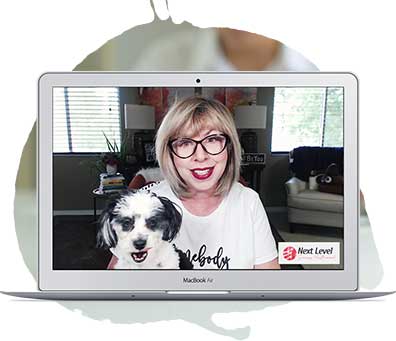 I will review your top program and personally record a testimonial for you and your program, giving you instant credibility in the marketplace.
You will also get photos of us together for you to lend more credibility to the relationship.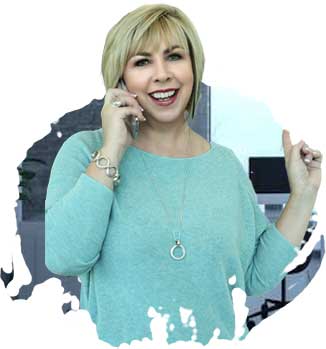 You NEVER have to feel lost! You can "voxer" (audio) your questions, concerns, and requests any time you want. An expert from my team or I will be back in touch with the info you need – usually within 24 to 48 hours!
Mastermind Intensive Retreats - Three 2 Day Live Events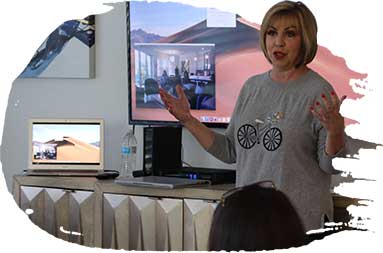 3 times during our year together, we will meet up at luxury locations for Mastermind Intensives.
We'll be digging into the details of your Next Level Success plan, finding and eliminating obstacles, brainstorming for serious success solutions, and basically making your business self-sufficient so you can enjoy life your way… with plenty of cash in the bank!
And, of course, we're going to have a BLAST, too! After all, making BIG gains with your business can't just be all about work, right?
So expect plenty of "get to know each other" time… along with a whole bunch of other fun stuff. When you leave each Retreat, your motivation AND your skills will be at peak levels… so you can get busy winning!
Access to the Next Level Success Facebook Group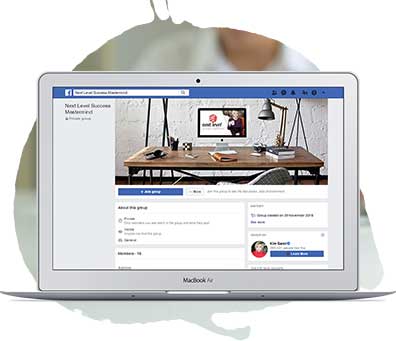 No matter if it's time for morning coffee or time for a double-pour of pinot noir where you are, you'll find friends, mentors, and even partners waiting for you in the Next Level Success Facebook group!
This is where our Mastermind members mingle, share stories and tips, and form bonds that last for years. Some of our Mastermind members have even formed strategic partnerships that have helped them create 7-figure income streams even faster… while transforming the lives of even more people!

Whew… That's A LOT, Right?
I'm only getting started! Just take a look at these
Access to Mastermind Training Vault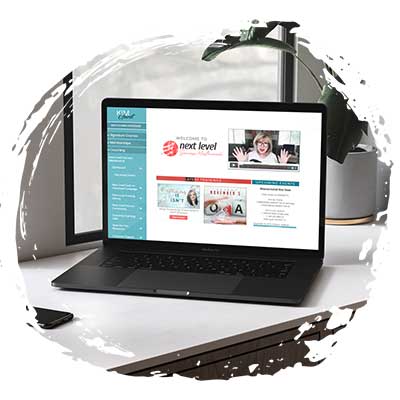 The Mastermind Training Vault gives you access to the monthly Hot Seat & Live Retreat Recordings as well as a host of other features that will make navigating the year with us easier.
Cash on Command Signature Program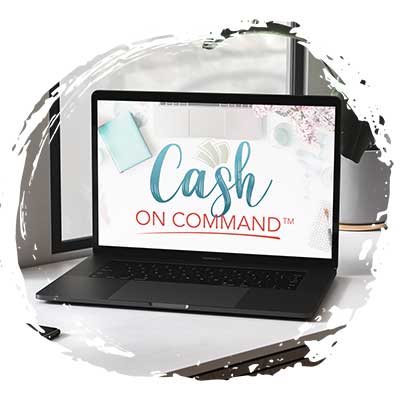 Get FREE access to one of my top signature courses that gives you a Proven Plan to Create an Extra $5k or MORE in Your Business in the Next Week - Without a Fancy Schmancy Sales Page, Mad Tech Skills and YASSS...Even if You Have No Email List!
You will be able to learn the best campaigns that are designed to…INJECT CASH INTO YOUR BUSINESS QUICKLY WITHOUT SALES PAGES, LAUNCHES, FUNNELS, MAD TECH SKILLS…WITH MY SIMPLE CASH ON COMMAND™ CAMPAIGNS AND TEMPLATES.
Aside from ALL of the Cash on Command™ Campaign Strategies, you will also get downloadable, done-for-you email scripts and templates, Traffic Inventory Worksheet, Step by step campaign planning worksheet, Campaign Type Worksheet, How to Choose Your Offer Worksheet and more!
Groups That Grow Your Business Program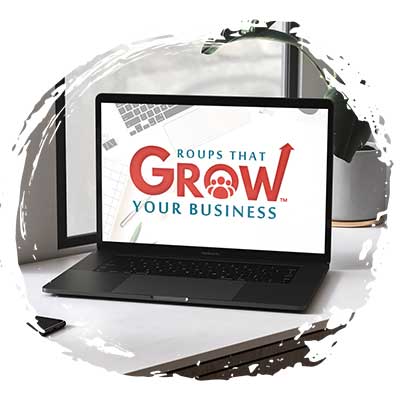 Get access to my best selling signature course that I designed to teach you How to Build A Wildly Profitable. Facebook™ Group from Scratch with No Ads, Email List or Followers Required. Groups That Grow Your Business is the ONLY system that gives you a tried and tested four-step process to grow, monetize, and manage your Facebook Group.
Inside the program you will have:
Access to my GEMS Method – a proven, simple four-step system for growing, monetizing, and managing your Facebook™ Group.
Videos, Audios, Transcripts, Swipe Copy, PDF Guides and Practically Done for You Templates to make starting, growing, and managing your group easier and faster.
Ongoing support and access to the Groups That Grow Your Business community via my Facebook™ Group
The Ultimate Group Guide (plus a Quick Action Checklist to take action even faster if you want!)
BONUS #1 – 6 Month Content Calendar plus 180 days of engaging content (copy, images, even animated GIFs!)
BONUS #2 – 25 Facebook™ Cover Templates (ready to post and editable)
BONUS #3 – Members Only Mastermind Group for Groups that Grow Your Business™
Facebook Messenger Bot Academy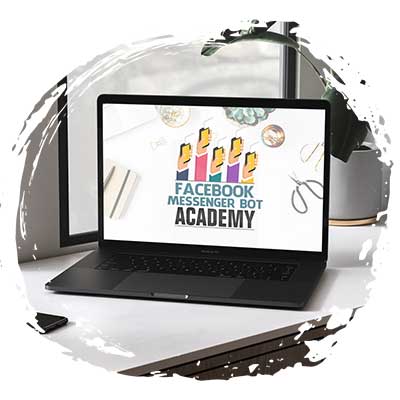 The complete A-Z system that will simplify the process of creating your bot marketing strategy and turning it into a list-building, revenue-generating machine.
I have spent months testing Facebook Messenger Bots in my own business, as well as studying how others are using them. And the result was this simple, step-by-step system that has been proven to save time while skyrocketing sales.
In this course, you will learn how to:
Increase engagement in ways that matter,
Personalize content for your customer journey
Make more money with less time invested
Access to Igniter Inner Circle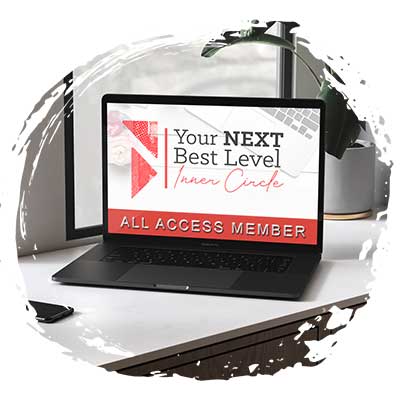 Get instant access to my NEW and IMPROVED Digital Library that is being constantly updated with some of my best and most AH-MAY-ZING training and resources.
Mini-Courses
that cover a variety of topics including Business Systems, List Building. Media & Publicity, Social Media, Video Marketing & Visual Content.
Biz Bytes to give you the latest tips and techniques in the different tools you need to keep your business up and running.
Straights from the Pros where you'll hear from today's top social media and digital marketers and learn high level strategies and techniques that have helped propel these pros to the top of their game.
Digital Resources is a collection of eBooks that will get you started on the right path to mastering a specific social media platform or skill. Reading and implementing are sure to make marketing efforts more productive and profitable. And…they are all together in one tidy library!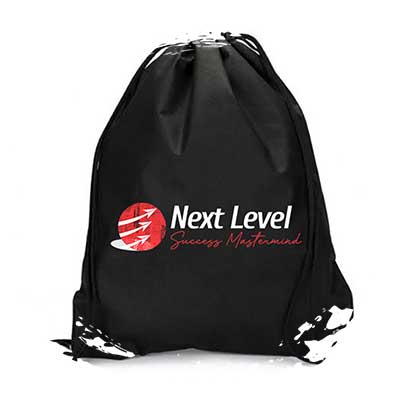 At each of the luxury Mastermind Intensive Retreats, you will receive a members-only swag bag stuffed with goodies I know you're going to enjoy!
How do I know? Because my team and I spend a lot of time getting to know our Mastermind members… and we put a lot of thought (and heart) into curating each swag bag based on your personality and interests – how cool is that?!

Just days from now, a small group of coaches, consultants, and other service providers will join together to create the scalable, high-earning businesses of their dreams.
WILL YOU BE ONE OF THEM??
Right now, there's still a spot for you in the
Next Level Success Mastermind.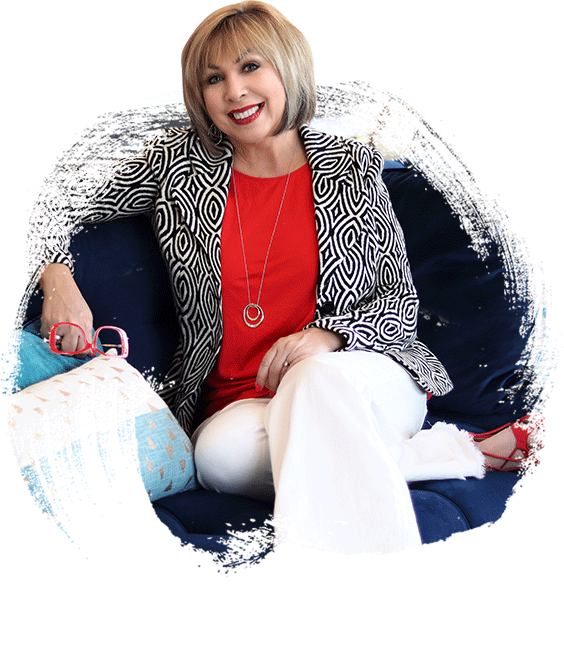 I'm ready to pour you a glass of wine (or a hot cup of tea, if you prefer) and welcome you to one of the most powerful Masterminds anywhere.
I'm super-excited about rolling up my sleeves with you and getting to work helping you create your new income streams… and empowering you to LOVE your business again.
But what I'm MOST excited about… is adding YOUR success story when you're raking in cash day and night with your automated revenue streams!

YOU'LL BE IN EXCELLENT COMPANY…
AMONG TALENTED PEOPLE LIKE…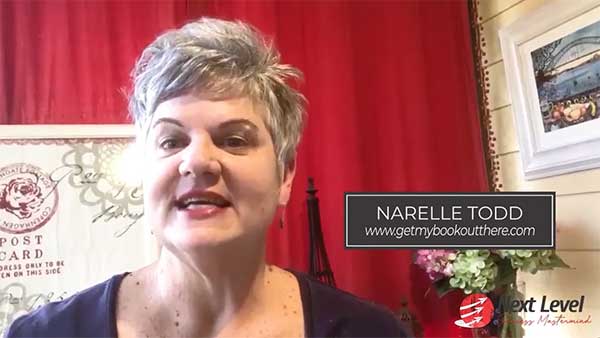 NARELLE TODD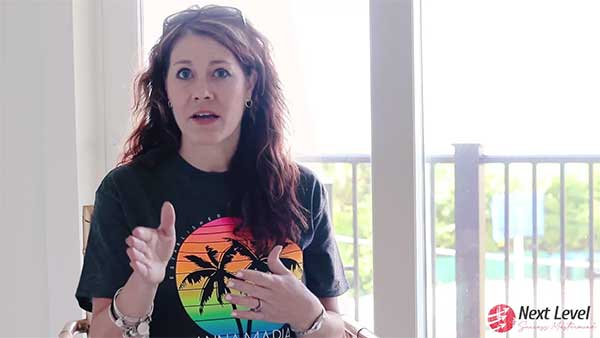 CHRISTINE WELSH
But before you schedule a time to chat about your spot in this Mastermind…
Look, I know you're sitting there thinking, "Ok, Kim… when are you going to tell me how to get in on this already?"
And I promise I'll get to that in just a second.
But I want to make absolutely sure that this is the right move for you. I mean, I'm pretty sure it is (otherwise you wouldn't still be reading this)… but let's double-check anyway:
The Next Level Success Mastermind is for you if you're:
But please move along if you're:
You're still here, so it's time to schedule a chat!
So now that we've gotten that out of the way,
the next thing you need to do is book your call with me.
I promise I won't take up too much of your time. But, it'll give us a chance to get to know each other… and for you to ask any questions you might have before we get you set up.
SO, HOW DO YOU BOOK YOUR CALL?
Easy – just click the button below
and pick an available time on my schedule!

I can't wait to chat with you!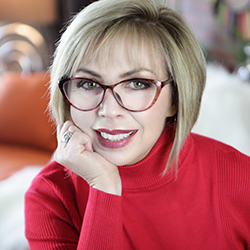 P.S.:
I know you're probably wondering about the cost. Well, first, keep in mind that we're building you multiple high-income producing revenue streams here to get you to the 7-figure mark fast. So anything less than a $1 million investment would still be net you a profit (and I PROMISE that your investment in the Next Level Success Mastermind will be WAY less than that)!
Plus, I've got convenient payment plans available to help spread out your investment. And since you're earning WHILE you're learning, that's a great way to cancel out your Mastermind payments once your 7-figure revenue streams are up and running!
P.P.S.: Because my team and I are spending a LOT of one-on-one time with our members, we have to limit the number we let into this Mastermind. Once we reach that limit, the doors are closed for another 12 months. Why miss out on that chance – book your call with me today!