2.2K Flares
2.2K Flares
×
As Pinterest continues to grow at a phenomenal rate, more and more people want to incorporate it on all their website and social media platforms. People love Pinterest because they are finding great info that they didn't previously connect with and bloggers are loving the extra traffic that is being generated from Pinterest!
How can you incorporate your Pinterest boards into your Facebook fan page?

The following tutorial will teach you how to create a Pinterest Tab on your Facebook Fan Page. This will allow people to follow you and see your boards without ever leaving Facebook.
1. Visit http://apps.facebook.com/iframehost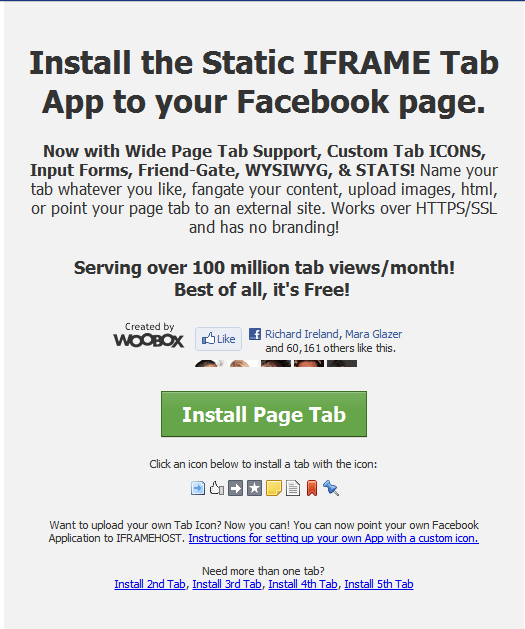 2. Click Install Page Tab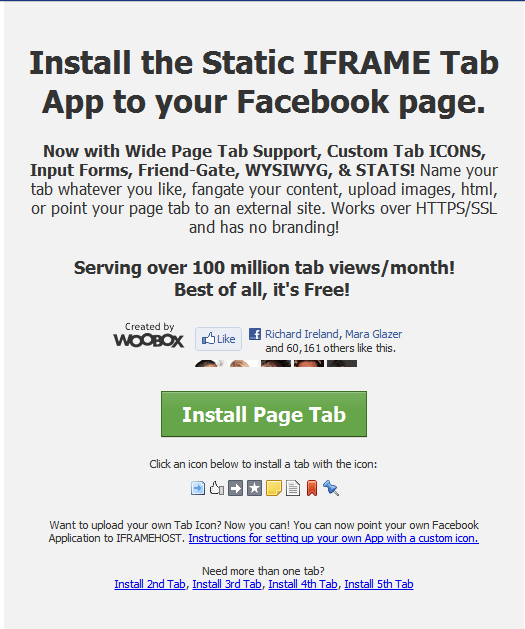 3. Choose the fan page that you wish to add the iframe app to.

4. Click Add Stactic iFrame Tab
5. Your new tab will appear on your fan page. There will be a blue icon that says 'Welcome'. Click on this tab to Edit the Static iFrame.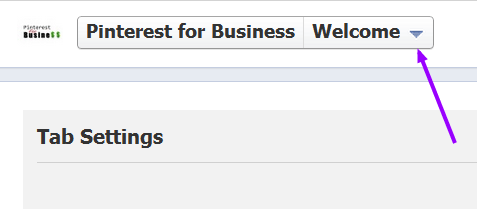 6. Click Authorize the Tab Application

7. Click Allow
8. Select the URL in the Page Source Section
9. You want to make sure you have your Pinterest profile set up to use the MOBILE version of Pinterest so insert a m before the Pinterest.com. Leave off the www.
Example: http://m.pinterest.com/YOURUSERNAME

Specific Board Example: http://m.pinterest.com/YOURUSERNAME/BOARDNAME
10. You will notice at the bottom that you can change the name of your tab. Customize this to what you would like the name to say.
11. Click save and then scroll to the top and select view tab.
12. Customizing your app picture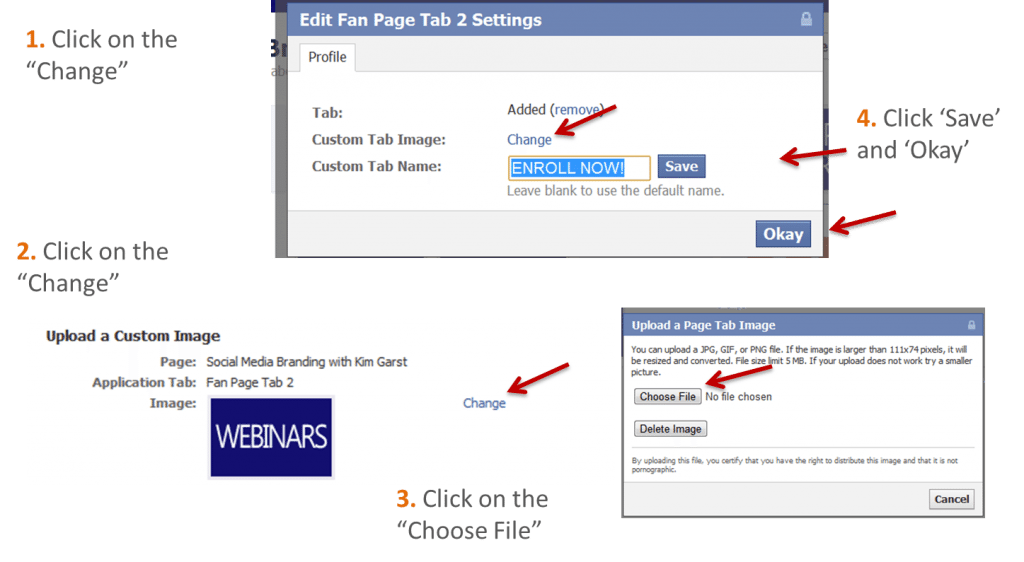 Viola! Now you have installed Pinterest on your fan page AND customized your graphic! CONGRATULATIONS!