The

'You Can Do'

Inner Circle is for any small business owner that wants to stay 'in the know'

in today's social world!
Do you need a steady stream of lead, opportunities and sales coming into your business?
Are you stuck and you can't seem to move yourself forward?
Maybe you just aren't sure what the next step is?
So many entrepreneurs take the hard road when it comes to marketing their business online.
They take a class here, tune into a webinar there, they write for their blog for a short period of time and then get burned out when they don't see immediate results. But the sad part is, that at the end of the day, they aren't any further along for the time they have spent.
Why? Because no one ever SHOWED them the big picture – a comprehensive in-depth social media and online marketing training along with the personal feedback and problem-solving required to get that steady flow of new business from social media.
You run a small business.
You need a dependable, consistent way to get new customers
coming your way, month after month.
You need a trustworthy, reliable source that will give you valuable, practical, up-to-date social media and business training and resources, right? How simple can it get?
That's Where We Come In
Founded by social media and Internet marketing authority, Kim Garst, Boom! Social has earned its reputation as one of the top sources for social media information and advice on the web. Kim has been featured as one of the Top 50 Social Media Influencers as well as being recognized as one of the top social media bloggers by KRED.com. Kim is paid top dollar every day by businesses of all sizes to learn her social media strategies. In short, you are in the right place!
What You Value Most – Time
Who has time to research the latest and great solutions, learn them on our own, right? We prefer to keep things simple and ACTIONABLE! We are running a business and time is our most valuable commodity.
No Hunting for the Good Stuff
That's why we focus on getting right to the point in the You Can Do Inner Circle. We focus on daily to do's instead of long-winded webinars that give you more info than you can implement. You know what I mean! You have been there right?
Social media is the most exciting marketing opportunity we have EVER had to market our businesses!
What We Do…
Up-To-Date Info
Social media is constantly changing and new tools and technology pop up almost daily. Social Media is our FOCUS and we stay on top of changes so that we can focus on delivering the highest quality social media and business training in the world.
Industry News That's Useful NOT Overwhelming
While we stay on top of what's new, we are more focused on what you, the end user as a small business owner needs to DO to stay on top of things. We share relevant information that cuts it down to action steps that you need to focus on.
Direct Help From Experts
Our community includes a variety of topic experts outside of myself (online marketing, branding, sales, press releases, content, and WordPress to name a few) that are ready and waiting to help you figure out how social media applies to your unique situation and business.
Leave Local Networking In The Dust With A Top Notch Mastermind Group
Our community is a home and a 'family' to some of the sharpest, most inspiring and friendliest entrepreneurs EVER! We support each other's businesses in both direct and indirect ways! INVALUABLE!
Every week, Kim or one of our industry niche experts will share a new social media or business related action step!
Kim or one of the coaching niche experts will record a 10-15 minute video that will focus on a specific topic. They will be visual, step-by-step and easy to follow. The video will be shared every week in the private 'You Can Do' Social Media group. Questions and answers will be entertained in the group so that you get a full understanding of each topic covered!
LIVE Access Via A Private Facebook Group!
You will be able to interact, address specific business scenarios and work together with other members to mastermind ideas that will fit YOUR business! Kim is available LIVE and is available to answer questions. This is your chance to pick her brain! We mastermind strategies and work together to be the best we can be.
Here's what you will receive every month…
Weekly 10-15 minute Videos Around Targeted Social Media Topics (recorded for viewing at any time!)
Private Facebook Group where you will have contact with other members as well as direct access to Kim
A Super Fan Mentality Where We Support Each Other's Businesses!
Daily Focused Challenge Events to Train Your Daily Social Media Habits
Daily 'Share the Luv' Events to Build…Fans, Followers, Connections, SEO value, Linkbacks, etc.
and so much more!
What others are saying…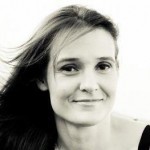 I'm grateful for the YCD Inner Circle. I have learned so much from participating, learned so much from all of you, and found a very supportive group here. Thanks, Kim Garst, for creating this group, and thanks to everyone in the group. You all make it a great place to be social!
Julie McAdoo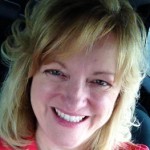 YCD is not just a place to learn social media! It's a super-responsive community of like-minded entrepreneurs with the freedom to be themselves without fear. It's a place to network, share, give and get encouragement, learn from each other, and even to ask for special prayer! There is also great leadership and instruction, and at the same time members with special skills are allowed to share. And then there are the practical and interactive activities daily to reinforce what we learn that also lead to list building and business building. I'm so glad that Kim Garst created You Can Do Social Media!
Christiane Marshall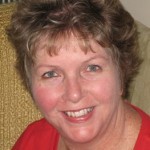 I'm a social media newbie. Having been an offline gal all my career, it's refreshing to be part of a group that is not only knowledgeable, but patiently helps newbies like myself learn quickly. Kim Garst is a "no hype" leader. If she tells you do something, you know it's because she's done it herself and knows it works. There's no drama and no criticism. She also has assembled a team of experts who also are top notch.
Nina Hershberger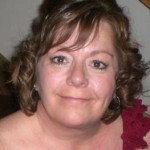 I too am a social media newbie. It is because of the willingness of the amazing people in this group, led by Kim Garst, to teach me the things necessary to create an online presence. Before this I was literally going in circles, in my head and otherwise. I love the people in YCD! From all over the world, we unite with the same interests, and have become friends as a result. This group would not have taken the shape it has had it not been for great leadership. My thanks to Kim and all my friends in YCD for helping me help myself!
Suzanne Jones Impens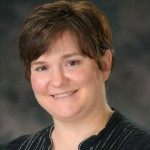 Joining the You Can Do Inner Circle was one business decision that has allowed me to push my business to the next level. The support, encouragement, and practical advice have been an invaluable tool in allowing me to continue growing. This group can help anyone who wants to figure out how social media can improve their business, especially if they need help making it happen. And you can't go wrong with anything Kim Garst is behind, her knowledge and honesty is an amazing resource to have access to.
Katrina Moody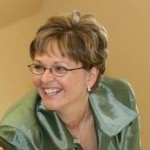 YCD is a "community" like none other. Amazing group of people who genuinely care about each other's' lives, both personally and professionally! Having a leader like Kim who wants success for her clients, but yet relates to them on such a personal level, is hard to fathom, but absolutely real. It's the best place to be to not only grow businesses, but grow relationships! Never ever is a question or problem too dumb to ask for help for… I know for a fact I've found where I need to be!
Sue Graber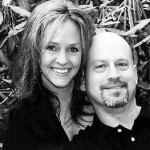 I am so grateful for everyone's help. I have increased my Twitter followers after being so stagnant. My FB pages are getting fine-tuned. Everyone is so willing to share that I feel more empowered by the day. What my husband once thought of as a fad, that being social media, he now understands how beneficial and successful it can be. I have a long way to go…but I'm so very grateful to everyone who's helping me get there!
Lisa Jennett Wood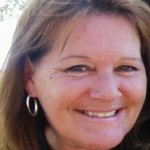 I have been involved in many groups over the 4 years I have been online and can say without a doubt that Kim Garst's Inner Circle is a the only group where you immediately feel comfortable, supported and loved. Kim's leadership is genuine and sets a tone of giving and serving. We learn, celebrate, share and pray together…you can't top that!
Denny Hagel
"You Can Do" Inner Circle is for you if you…
Think You Don't Have Enough Time for Social Media
Every single tool and resource we offer assumes that you need to make this work in as little time as possible. Because social media would be easy if you had a huge team to delegate it to! But that's just not the reality of a small business.
Need Some Specific Personalized Advice
At You Can Do Inner Circle we believe to fully leverage social media you need not only solid training but you also need specific feedback on YOUR unique situation. That's why we offer expert resources, access to successful entrepreneurs who are blowing it up in their niches and firm answers for your situation. Post in our community for targeted feedback and ideas! Our community will ultimately be your #1 resource for social media and business answers!
You Aren't Making Money In Your Business YET
Too many entrepreneurs think things have to be perfect or that they have to know everything before they get started marketing their business. Or worse yet, they are using social media all wrong and have enjoyed no success from it yet. You haven't created sales for your business and you don't have the dollars to invest in it because you haven't created any sales…vicious cycle that many fall into! Social media is the perfect marketing tool for businesses who need to move their business forward and create leads and sales for their business!
If You Are On A Tight Budget
On a limited budget or in some cases, no budget? Been there myself! Social media is the BEST marketing channel for your business PERIOD! Social media is the first free marketing tool we have ever had as a business owner. It allows us to connect with our ideal clients, build communities around our businesses – IF WE KNOW HOW!
I created 'You Can Do' Inner Circle because I saw so many struggling with who to listen to, resources that were reliable, who actually knows what they are talking about with PROVEN results to back it up, private coaching is way too expensive for many…the list goes on!
We are the perfect solution to all those challenges! Thousands of dollars cheaper than hiring someone to help you or do it for you PLUS we are giving you a team of trained experts that you can tap into at any time!
You have an amazing opportunity here – if you are ready to accept it!
If you are the kind of entrepreneur who has learned things the hard way and knows there has to be an easier way then you are a PERFECT fit for the You Can Do Social Media Inner Circle!
So join us if you need some help, a little boost, words of encouragement but most importantly if you want simple, automated, time saving tips that will get you REAL RESULTS! . Join us if you aren't sure what you need to be doing but you are ready to FLY!
Bottom line, if you are ready to learn how to use social media as a marketing tool to grow your business quickly and profitably, join now. Because the sooner you join, the sooner you can have access to resources, industry leaders and our community – everything you need, right at your fingertips!
SPECIAL PRICING!
$97/month