To get more of the RIGHT customers into your virtual door, you've gotta get people to engage with your content first!
But, there's a problem...
These image collections have everything you need to get more people to stop the scroll, engage and take action.
Done-For-You Image Collections take all the hassle out of creating engaging visual content for your social platforms!
Download these Easy-to-Use Image Collections
and get started right away...
away on your
social media platforms.
Here's what's included...
Each collection has 20 professionally designed images
that are perfectly sized for all your social platforms.
Brand your images right on the spot
with instant access to my image editor!
DOWNLOAD
your purchase collection
Upload
your logo and image
ADJUST
Your Logo Settings
"The GOOD NEWS is...YOU will be starting from a place of "almost done".
Go from the hassle of content curation & creation to practically Done-For-You!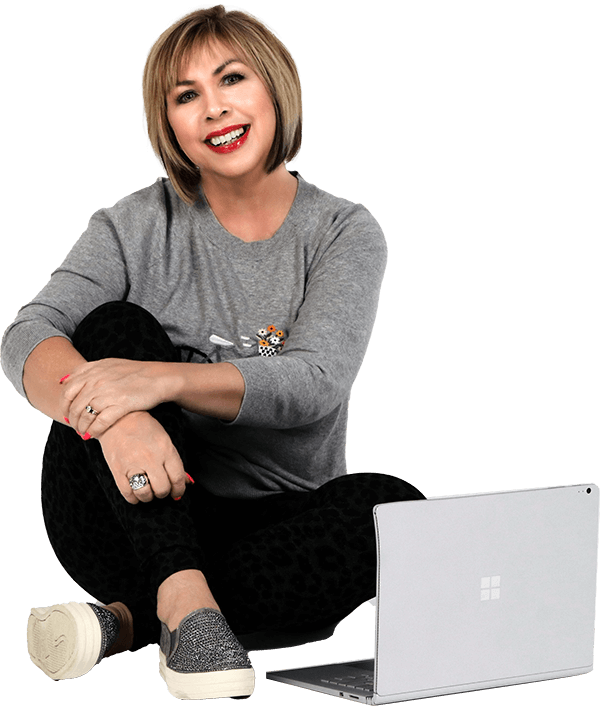 I've been around in the online social and digital marketing space for…a minute…or two!
One of the things I've become known for is creating amazing social media visual content and resources that will save you time & money.
That's why I decided to create a Done-For-You resource that provides gorgeous, easy-to-use visual content that is designed to take the hassle out of content curation and creation!
When you purchase any of these pre-designed image collections, you CAN quickly & easily brand and share great visual content any time you want! You'll get instant access to everything you need to get more people to stop the scroll, engage and take action.
This means that you will be able to consistently share high quality content, each and every day that will get your followers wanting more!
All the hard work has been done for you…because I know as a business owner you have tons of stuff that needs to be done and creating content for your social platforms shouldn't be a pain in the patootie for you!
These image collections are NOT for you if you'd rather...
These image collections are ABSOLUTELY for you if...
Start branding, downloading & sharing your images NOW!
Simply click the button below
TO GET STARTED TODAY!
Most frequent questions and answers
Are the done-for-you images in your collections copyright free?
Absolutely! We only use commercial free photos, images, elements and fonts so that you can use these images without worrying about copyright issues.
Can I re-sell these images as my own?
Nope! The content is created with creative commons licensing. You do not own the copyright to the content. You are not allowed to copyright, trademark or sell the images as your own work or use the images for any physical products for sale. You may add your own URL and/or branding to the images.
What if I am a social media manager or agency and want to use these images for my clients?
The basic purchase fee is for personal use for one brand only. If you want to use these images for your clients, you will need to purchase the business pro or agency plus special licensing package based on your needs.
How many images do I get for each collection I purchase?
Each collection consists of 20 designs with 4 formats for a total of 200 images per collection.
What file format will the images be in?
Each design comes in....
For Facebook & Instagram Square -1200x1200px
For Facebook Long Form – 705x960px
For Pinterest – 1024×512 px
For Twitter – 735×1102 px
Each collection of images consist of 4 folders (each size) with a set of PNG files inside it. The collection folder is compressed into a ZIP folder to make it easier for you to download since you will be getting a total of 200 images.
Do you offer refunds?
Unfortunately, no. Once you have received your membership login, you have direct access to the content. I do not offer a refund because someone could have already downloaded all the content and then ask for their money back.
How long can I access my purchased collections?
You will have lifetime (business) access to our purchased collections in the membership portal.
How do I access my purchased collections?
You will get instant access to the collections immediately after purchase. If you already have a login to my membership portal, then all you have to do is to login. If you do not have a login yet, we will send you your login to access our collections.
You will just need to go to your My Purchased Collections to download your images.
How do I extract zipped files?
Mac:
Double-click the Zip file. After several seconds, the file or the folder will decompress using the same folder name.
Windows
Open File Explorer and find the zipped folder.
To unzip the entire folder, right-click to select Extract All, and then follow the instructions.