In this kit, you'll get all the tools you need to set up your pop-up group in record time to include Facebook Group cover templates, copy and paste swipe for your group, how to set your units up for success and so much more!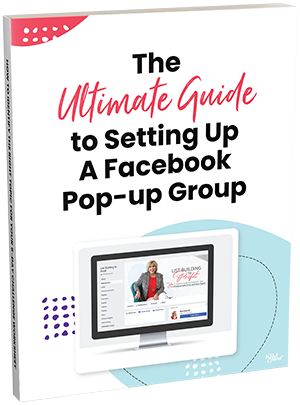 The Ultimate Guide to Setting Up A Facebook Pop-up Group
This how-to guide will walk you step by step through the process of setting up your own pop-up group with ease.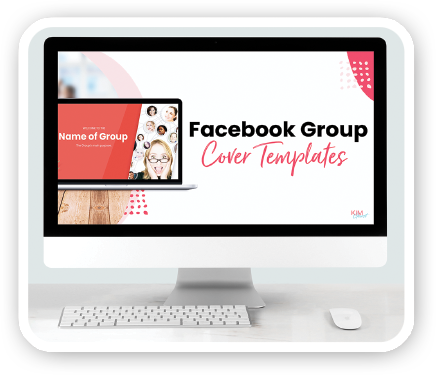 Facebook Group Cover Templates
Professionally designed Facebook Group Cover templates that you can quickly and easily edit to your own brand so that you have a ready made cover in no time.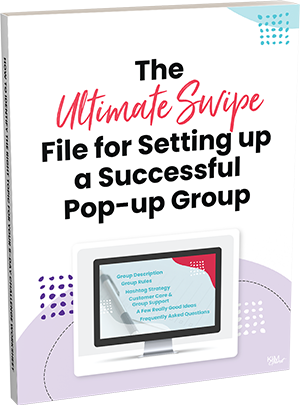 The Ultimate Swipe File for Setting up a Successful Pop-up Group
Save yourself hours by swiping the copy I use in my own pop up groups for your group description, group care & group support and more!