[FREE DOWNLOAD]
THE ULTIMATE

Facebook Ad Building Guide
Need help building high-performing Facebook Ads?
Get this guide and you are just 8 quick and easy steps away…
Download this complimentary PDF and discover:
What 15,000+ of our students and customers already know. This stuff works!
My 90-second Killer Facebook Ad copy generator. This simple, 3 step process only works EVERY time!
My T-O-P-P audience building technique used to build cold audiences that perform right out of the chute!
How to set a comfortable budget and scale ONLY the winners!
5 secrets to AH-MAZING Facebook Ad graphics!
4 characteristics that EVERY top performing video has!
Which 5 tools MUST be in your virtual Facebook Ads tool box!
How to review and edit your ads, when and where to up the budget and when to kill the losers!
Where should we send your guide?
As an additional gift you'll also receive a subscription to our newsletter with exclusive offers, and helpful tips.
View Our Privacy Policy
.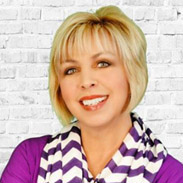 "We use these same systems and techniques to run hundreds of thousands of dollars of very successful Facebook Ads for Boom! Social each year." Download the template now . . . It works!"
Kim Garst
CEO and Co-Founder of Boom! Social
Get INSTANT Access To The Ultimate Facebook Ads Building Guide