5K in 5 Days – Without a Sales Page, Mad Tech Skills or Even an Email List
Would you like to earn an extra $5k in 5 days? Yasss, even if you have NO email list, NO social following and NO product?
You CAN earn extra cash so you can afford that thing you really want or need – in as little as a week – even if you're pressed for time and don't have a big team to support you.
If you've got a few minutes a day, you can generate enough moolah to afford the things you've wanted or needed…without hiring a sales expert, developing an online course, building an email list, or wasting time on a complicated sales funnel.
Wouldn't that be AWESOME!?!
Watch this training now!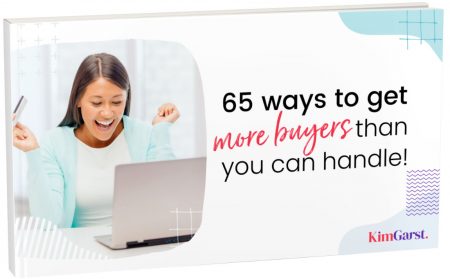 65 Ways to Get More Buyers Than You Can Handle