How to Build your Email List with Social Media (and turn followers into customers)
About this Training
Do you know which marketing channel…
…delivers an ROI of around $44 for every $1 you spend?
…gets checked by 58% of consumers first thing each morning?
…has influenced 60% of consumers to make a purchase?
Did you guess social media?
The answer is EMAIL.
That's right! Email marketing surpasses social media when it comes to sales and more reliable communications with your audience.
But don't worry! If you've been busy paying more attention to your social media presence than your email list, all is not lost. Social media is still a great way to attract new people to your brand and build a community. But at some point, you'll need your followers to become customers to keep your business going.
Since email is where the sales happen (and where 60% of consumers prefer to receive promotional information), it simply makes sense to build your list! #truth
That's why in this training, I'll be showing you how to turn followers into subscribers so that you can increase your sales.
In this workshop, I'm going to talk about:
Why building an email list is imperative for the success of your online business
Plenty of ways to move followers to your email list (including one that can boost your subscriptions by 700%!)
Creative Instagram workarounds in case you don't have 10k followers yet
One platform that you're probably not using (80% of its visitors come from a targeted search!)
​And so much more!
But that's not all.
You'll also get my awesome eBook called 20 Wicked Smart Ways to Turn Your Social Media Followers Into Subscribers. Get ready for even more ingenious ideas to build your list using social media!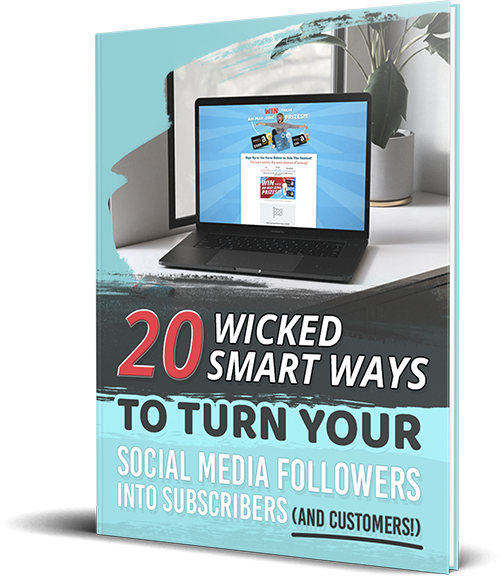 20 Wicked Smart Ways to Turn Your Social Media Followers Into Subscribers
Personal Notes
Click here to enter your note