How to Get Tantalizing Testimonials That Boost Your Social Proof and Attract More Clients
About this Training
Did you know that 
92% of people read testimonials when considering a purchase
? But not just any 'ole testimonial will work when it comes to convincing people to buy. 
You need tantalizing testimonials that boost your social proof and tell prospects what they need to know to buy. 
Otherwise, you're leaving money on the table!
After this training, you'll know:
Why what other people say about you matters more than you realize
The key to testimonials that actually attracts more clients and customers
The two steps to getting better testimonials
How to bring your testimonials to life so that they are more effective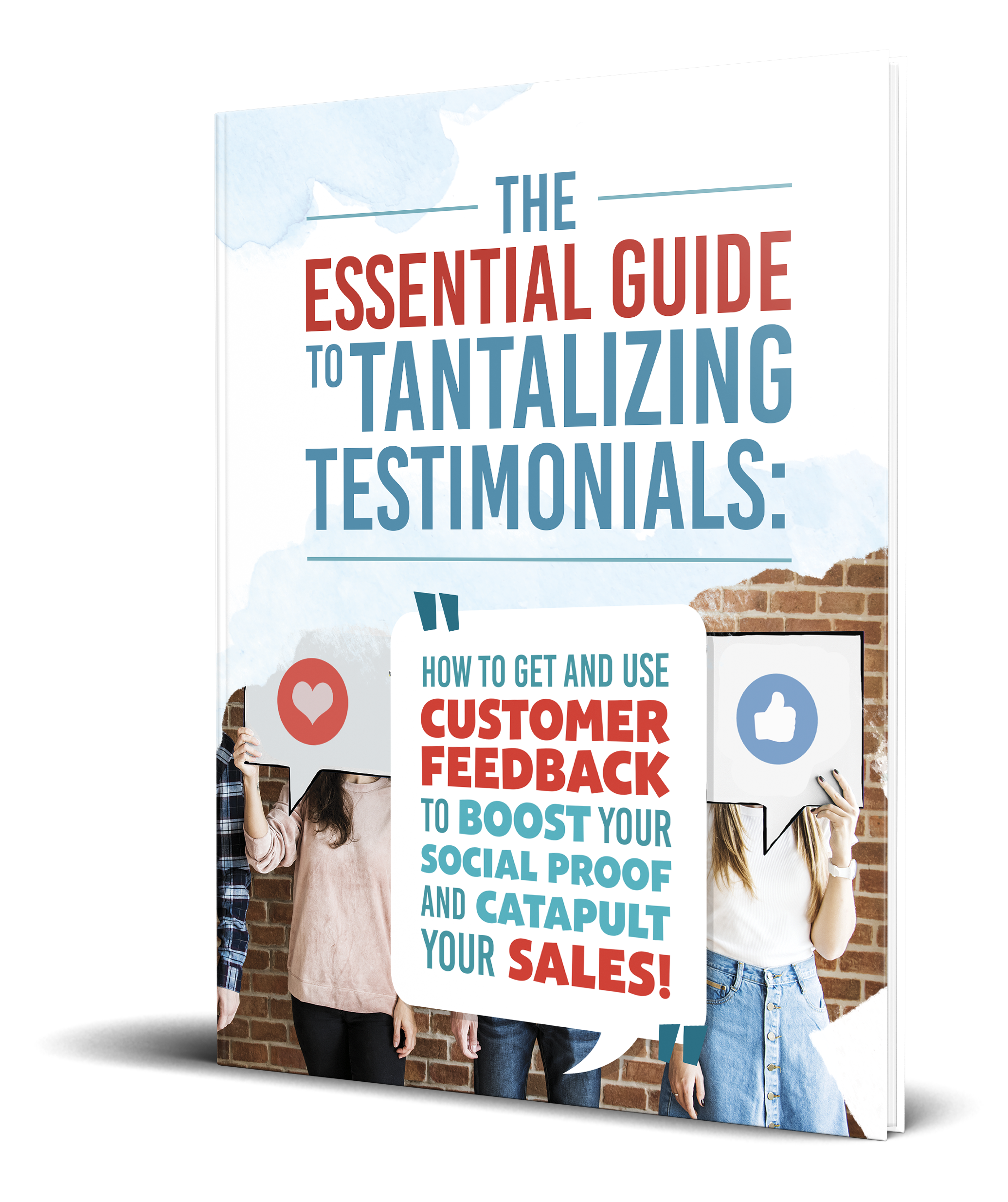 The Essential Guide to Tantalizing Testimonials - How to Get and Use Customer Feedback to Boost Your Social Proof and Catapult Your Sales!
Personal Notes
Click here to enter your note