Being confident on camera doesn't come naturally to most of us. Hitting that go live button can be terrifying and it is one of the biggest obstacles that holds us back.
I know this from personal experience. When I started with live video, the ole fear monster was alive and well in my head. What if things aren't perfect? What if I messed up? Yep, I even had a fear of being judged. Trust me, I have been there. I can tell you this…it gets easier and the only way through is to jump in.
Easier said than done sometimes, which is why I am excited to have special guest, Stephanie Liu…and we are going to talk about how to overcome fear to become totally irresistible on camera.
0:00 Welcome!
7:44 Introduction: Stephanie Liu
10:47 Can you share. your journey with LIVE streaming?
12:44 When did you start and how long did you start gaining traction?
15:13 Is it too late to go LIVE streaming?
15:58 What is the biggest benefit as a result of live streaming?
18:50 Doing videos, whether LIVE or on YouTube, what matters is you confidently show up!
19:14 Showing up and solving their problems.
19:55 What would you say to someone who has big of a fear factor?
20:28 Mindset questions
21:14 Practice, get used to it.
22:44 Value of a smile
25:00 What are some myths that you see that are pretty common? Bust those myths.
25:07 Myth 1: Showing your hands is a bad thing
29:32 Myth 2: You need thousands of audience
30:58 How content can be seen, crafted, and repurposed.
31:41 Should you focus on saying 'You' as in speaking to one person vs saying 'FB' or something plural, as if speaking to everyone?
33:28 Advantage of LIVE streaming: Direct dialog
34:19 Are there any tricks to keep the conversation flowing (on a solo live) without rambling?
35:02 Format Formula: Why, What, How, What if
37:40 How far in advance do you announce that you're going live?
38:48 Calendar Marketing
39:22 What if you are doing something live, such as painting of creating or teaching? It's hard to keep up the dialogue while doing something. Any suggestions?
43:10 Is it possible for absolutely everyone to be confident on camera?
47:10 What is NLP and how do you use it when it comes to video?
51:52 What is the realistic timeline for somebody to put themselves out there and get over the fear factor?
53:50 It's not gonna be perfect the first time so don't beat yourself up.
56:05 Can you tell people about your book? The Ultimate Guide to Social Media Marketing
Stephanie Liu is the founder of Captivate on Command® and the host of Lights, Camera, Live® where she helps brands succeed on camera. As a Master Neuro Linguistic Programming (NLP) Practitioner, Trainer, and ad agency veteran, Stephanie combines her marketing experience to help individuals communicate with confidence so they can ignite their ideas and be brilliant for prospects and customers alike. Named as one of the Top 50 Digital Marketing Thought Leaders by the University of Missouri St. Louis, her work has been recognized and awarded by Forbes, Online Marketing Media And Advertising, PR Daily, Forrester, and Gartner 1to1 Media.
Stephanie is the host of Lights, Camera, Live, and the co-founder of Leap Into Live Streaming Bootcamp. She has spoken at Social Media Marketing World, VidCon, Podcast Movement, and many more. Stephanie is the co-author of the forthcoming book, The Ultimate Guide to Social Media, due out on bookshelves in August 2020 by Entrepreneur Press. She lives in San Diego, CA.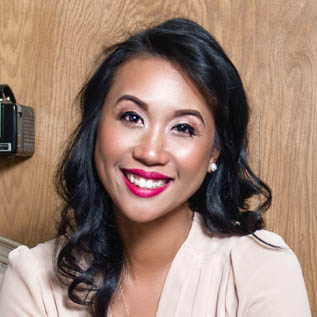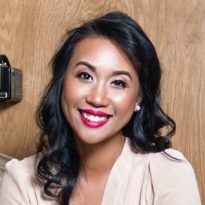 Where Can You Find Stephanie?
What is the Marketing That Grows Your Business LIVE Show?
MTGYB LIVE Show aka Marketing That Grows Your Business is our weekly LIVE show streamed across Facebook, Youtube, Twitter & LinkedIn . Every week Kim invites a business Guru to share from their unique expertise. It's full of the latest tips, trends, hacks, and actionable ideas and moreover to help you create a business and a life you love. This show is written, produced and created by me (Kim) and my amazing team. We're beyond thrilled to have an audience of all ages in 195 countries worldwide and above all, we take our work seriously, but not ourselves.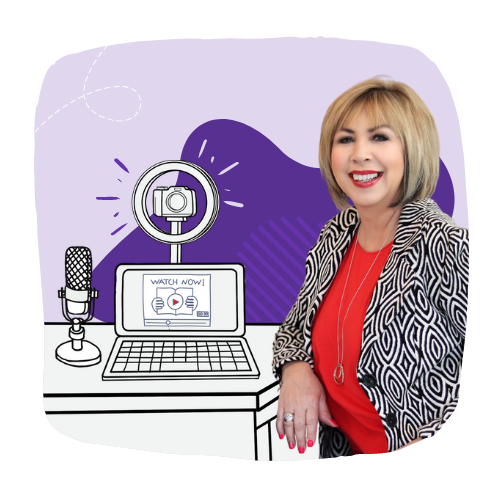 How to Let Go of What No Longer Serves You
Big Content Ideas for Your Small Business in 2023
How To Be Unstoppable In Your Business in 2023