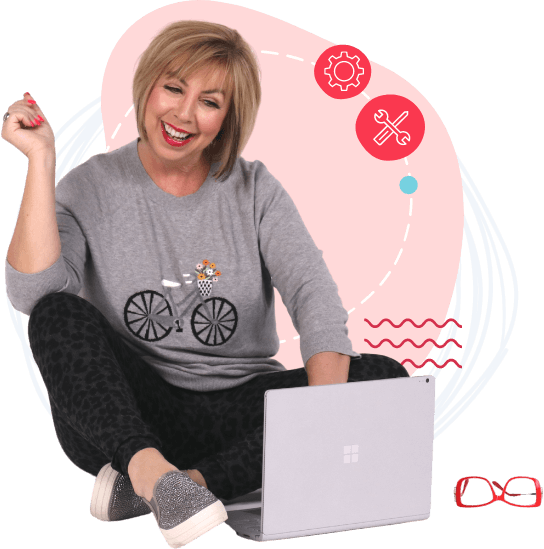 Essential Tools for making
Using the right tools will save you money, make you more effective and free up your time to focus on the parts of your business that you actually enjoy.
There's a bunch of ah-may-zing tools out there. Picking the right ones will make your life easier.
My Dad used to say "the work is in the tools"…meaning that the right tool can make  the work sooo much easier. And he is right!
The trick is knowing what tools! There are literally hundreds of choices and I only share the tools that I know will make a real difference in your business. My promise to you is this…I will never recommend something that I haven't personally tried or know others who are using it successfully!
FULL DISCLOSURE: I am a proud affiliate of many of the tools I recommend, which means I may receive a small commission at no additional cost to you if you decide to purchase. That said, none of these recommendations are made from a place of financial reward. They are made to make your life easier and save you time and money!
Special Deal - Get 2 Months for FREE
Agorapulse is my go-to platform for managing all my social media in one place.
It's the best social media scheduler I've ever used – and trust me…I've used them all! I love this tool so much that I'm actually a brand ambassador for the company!
Instead of logging in to multiple platforms every day, Agorapulse lets you view posts and messages, monitor social media conversations, publish your posts, and track how your content is performing, all from your Agorapulse dashboard.
Browse our other recommended tools by category:
Canva is probably the right tool for you if you need template categories that has all the usuals (social media graphics, blog graphics, etc.) plus so much more plus you'll have access to their full gallery of stock photos…many of which you can use for free, or starting at just a buck.