Did you know that 93% of businesses say they have gotten a new customer because of a video on social media? WOWSERS, right?
And it gets better…did you know that 68% of people say they would PREFER to learn about a new product or service by watching a short video?
This begs the question…do YOU have a short promotional video for your products or services? If not, review the stats above and let's get you moving in that direction!
Join me and our special guest, Abhilash Hande from InVideo.io, as we break down what makes a great promotional video and how you can create one in less than 10 minutes!
0:00 Welcome!
5:30 Introduction: Abhilash Hande
6:35 Video Marketing Stats
9:10 What is a promotional video?
10:56 Should we have a promotional video for everything we have to sell?
17:28 You can create a video for different sizes
18:55 How do you feel about animated (explainer) videos?
21:58 In your opinion, what is the most impactful part of the video? What do you have to absolutely nail to get people's attention, to keep them listening?
26:19 Do you just sit down and randomly come up with something to say or do you work off a script?
32:14 3 Foundational approaches how to write scripts
32:58 Social proof approach
34:26 Aspirational approach
35:45 Problem-Solution approach
38:25 How do you make scripts not text heavy?
45:16 kimgarst.com/invideo – 5 USD/month
47:24 DEMO: How to create a promotional video in 10 minutes or less
59:33 InVideo Customer support
1:02:50 Promotional video example
1:03:40 Where to find Abhilash Hande
Where Can You Find Abhilash ?
What is the Marketing That Grows Your Business LIVE Show?
MTGYB LIVE Show aka Marketing That Grows Your Business is our weekly LIVE show streamed across Facebook, Youtube, Twitter & LinkedIn . Every week Kim invites a business Guru to share from their unique expertise. It's full of the latest tips, trends, hacks, and actionable ideas and moreover to help you create a business and a life you love. This show is written, produced and created by me (Kim) and my amazing team. We're beyond thrilled to have an audience of all ages in 195 countries worldwide and above all, we take our work seriously, but not ourselves.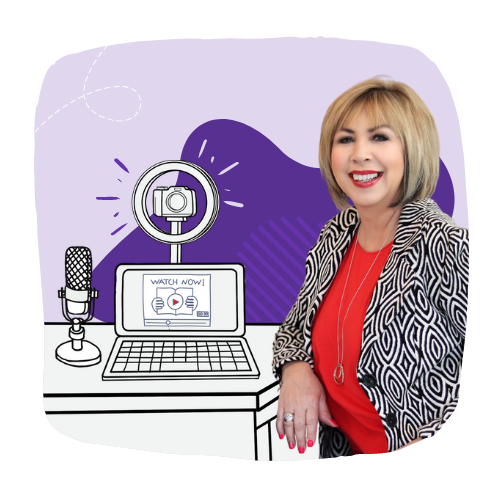 How to Let Go of What No Longer Serves You
Big Content Ideas for Your Small Business in 2023
How To Be Unstoppable In Your Business in 2023