As you know, influencer marketing is not new. Big brands have been using influencer marketing campaigns for years to boost brand awareness, build community and drive more sales.
But, what you might not know is that YOU CAN be just as effective as big brands, if not more so, when it comes to creating an influencer marketing campaign.
Join me LIVE with special guest, Mike Allton, as we discuss and explore ways you can create an influencer marketing campaign even if you feel like a small fry.
Mike Allton is a Content Marketing Practitioner – a title he invented to represent his holistic approach to content marketing that leverages blogging, social media, email marketing and SEO to drive traffic, generate leads, and convert those leads into sales. He is an award-winning Blogger, Speaker, and Author, and Brand Evangelist at Agorapulse.
0:00 Welcome!
2:17 Giveaway: Russel Brunson's Expert Secrets book
4:14 Introduction: Mike Allton
5;26 What is influence?
7:56 Is affiliate marketing similar to influencer marketing, or is it a form of influencer marketing?
11:34 Can you explain influencer categories?
15:37 What are some of the benefits of working with a micro or nano influencer?
18:27 What types of campaigns are driven by micro/macro influencers?
24:03 Are there some social platforms that are better for influencer marketing campaigns than others?
27:00 If you are just getting started and you want to create your very first influencer campaign?
32:50 How do you find macro/nano influencers other than Buzzsumo?
36:00 Is a shoutout from an influencer useful?
38:44 Are there any influencer tools that you'd recommend?
44:44 What is the best way to get people to say "Yaasss I wanna work with you!" What's your magic formula?
50:05 What's your thoughts on expectations when you align yourself with an influencer primarily those micro/nano influencers?
What is the Marketing That Grows Your Business LIVE Show?
MTGYB LIVE Show aka Marketing That Grows Your Business is our weekly LIVE show streamed across Facebook, Youtube, Twitter & LinkedIn . Every week Kim invites a business Guru to share from their unique expertise. It's full of the latest tips, trends, hacks, and actionable ideas and moreover to help you create a business and a life you love. This show is written, produced and created by me (Kim) and my amazing team. We're beyond thrilled to have an audience of all ages in 195 countries worldwide and above all, we take our work seriously, but not ourselves.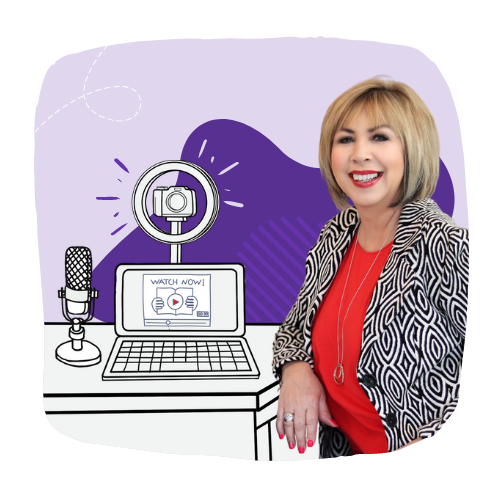 How to Let Go of What No Longer Serves You
Big Content Ideas for Your Small Business in 2023
How To Be Unstoppable In Your Business in 2023