YASSS, you CAN stream to multiple places using the same block of time! This is a GREAT way to extend your reach and increase your chances of being discovered every time you go LIVE. So what do you need to be able to do this?
Join me and I'll break it down for you…all you need is a webcam, a stable internet connection and a tool that supports multi-streaming.
What is the Marketing That Grows Your Business LIVE Show?
MTGYB LIVE Show aka Marketing That Grows Your Business is our weekly LIVE show streamed across Facebook, Youtube, Twitter & LinkedIn . Every week Kim invites a business Guru to share from their unique expertise. It's full of the latest tips, trends, hacks, and actionable ideas and moreover to help you create a business and a life you love. This show is written, produced and created by me (Kim) and my amazing team. We're beyond thrilled to have an audience of all ages in 195 countries worldwide and above all, we take our work seriously, but not ourselves.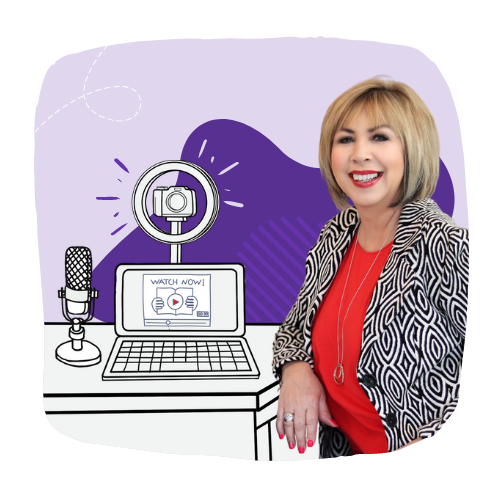 How to Build a Thriving Business Without Losing Your Health
How to Stay Motivated in Your Business During Challenging Times
How to Podcast for Business