Did you know that only 1 in 10 people who spend GOOD money purchasing online courses actually COMPLETE the training? WHY does this happen and, more importantly, how can we fix this if we truly want to make an impact with what we know?
0:00 Welcome!
2:15 Show Giveaways
6:40 Show Sponsor: kimgarst.com/restream
8:36 What's Broken With Online Courses and How We Can Fix It!
9:13 Average completion rate for online courses today.
14:50 #1: Time consuming and boring
17:44 #2: Easy to procrstinate
20:45 #3: Require you to find your own path to learning
23:02 #4: Tech Overwhelm
26:03 #5: Once piece of the puzzzle
29:06 #6: Lack of personal attention
30:39 #7: Practice makes perfect (Feedback is huge!)
34:23 #8: No accountability
39:06 #9: No community
42:55 Digital education stats
47:45 Enter the problem
50:05 Design to Scale ™
50:24 kimgarst.com/gameplancall
52:31 Show Winners
What is the Marketing That Grows Your Business LIVE Show?
MTGYB LIVE Show aka Marketing That Grows Your Business is our weekly LIVE show streamed across Facebook, Youtube, Twitter & LinkedIn . Every week Kim invites a business Guru to share from their unique expertise. It's full of the latest tips, trends, hacks, and actionable ideas and moreover to help you create a business and a life you love. This show is written, produced and created by me (Kim) and my amazing team. We're beyond thrilled to have an audience of all ages in 195 countries worldwide and above all, we take our work seriously, but not ourselves.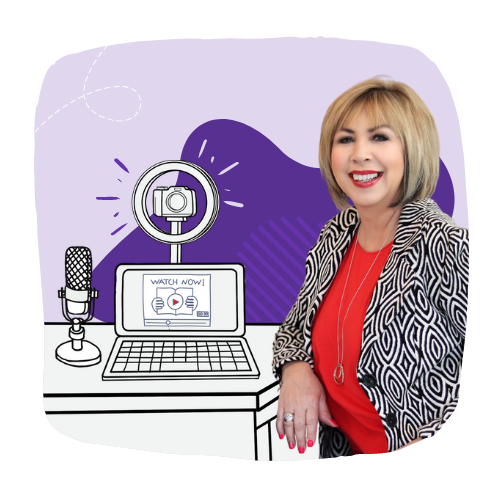 How to Let Go of What No Longer Serves You
Big Content Ideas for Your Small Business in 2023
How To Be Unstoppable In Your Business in 2023