One of the by-products of COVID is that there has been a HUGE surge of micro-entrepreneurs. Otherwise known as creative entrepreneurs. Traditional JOB's shifted and people had time on their hands to get creative with what they were passionate about. The space is currently valued at $20 BILLION with estimations that it could grow to a $104.2 billion market in 2022.
Anytime there is this much growth aka an emerging market, there is OPPORTUNITY. How can YOU tap into this opportunity? Join me as I break down this amazing shift and how it can impact so many online business owners in a positive way!
10:37 Before Web 2.0, BIG MEDIA controlled entertainment and media and there was little to no room to compete. Covid opened the doors to so much opportunity and was a catalyst for much of the change we are seeing in the Creator Economy right now.
14:28 Influencer marketing estimates the total size of the creator economy to be over $2 billion dollars.
15:00 Industry Stats ©Kim Garst | KG Enterprises, LLC | 2022
○ 50 Million self identify as a Content Creator. (Source: eMarketer)
○ 46.7 Million self-identify themselves as Amateur Creators. (Source: Influencer Marketing Hub)
○ About 2 Million classify themselves as Professional Creators (Source Influencer Marketing Hub)
16:28A content creator makes and provides content for digital channels, such as websites and social media, that targets a specific audience. Content creators are creating blogs, Images for social, video, podcast/audio, emails, posts for social media. Content is king. Content creators and the content economy has been around a long time. It's become a catch phrase recently because of the influx of all these new people, which is why the opportunity is so rich right now.
18:15 57% Prefer the identify themselves as "Creator" to "Influencer"
25:30 The creator economy gives people a chance to monetize their passion.
31:05 My story and journey in the creator space and how I shifted my business model from trading time for money to embracing digital marketing.
36:53 46.7 million creators that are not fully monetizing their business
37:11 97.5% of YouTubers don't make enough to reach the US poverty line even though they have over 10k subscribers.
38:11 Content creators are struggling because:
○ They don't have a business foundation
○ No authority page
○ No lead gen
○ Nothing they are selling outside of their time
○ No funnel, etc.
42:00 Authority creator monetization system: Turning your content into an authority piece and monetizing them.
45:34 Audience question: What do you think it takes to be an authority? You need an authority page, lead gen, and something to sell.
47:27 Audience question: What is an authority page? It's a website that has a transformational statement that matters to them.
Kim Garst is one of the world's most retweeted people among digital marketers. She is a renowned marketing strategist, keynote speaker, and an international best-selling author of Will The Real You Please Stand Up, Show Up, Be Authentic and Prosper in Social Media. Kim helps entrepreneurs grow their business using social and digital media strategies. Forbes named her as one of the Top 10 Social Media Power Influencers and she has been featured by Fox News, CBS News, The Huffington Post, Entrepreneur.com, Businessweek, and Social Media Examiner.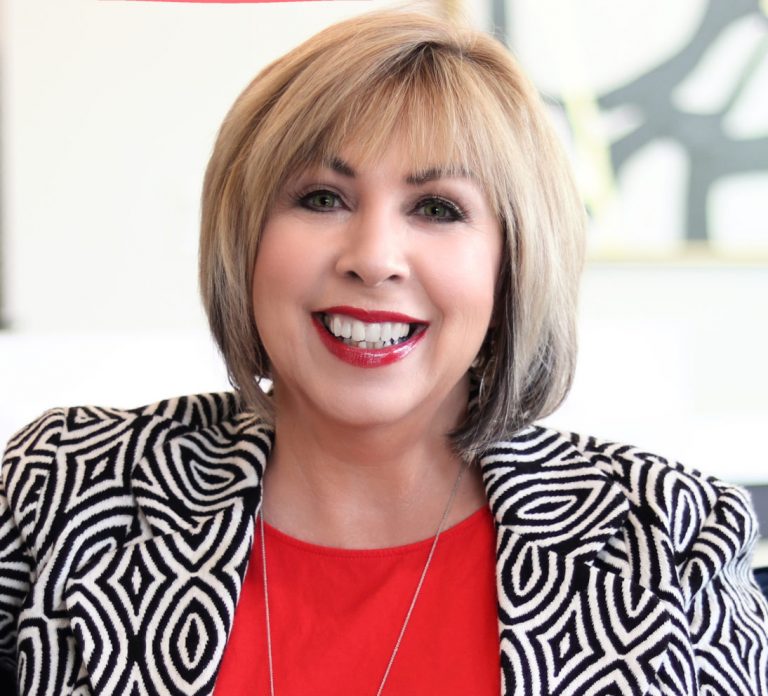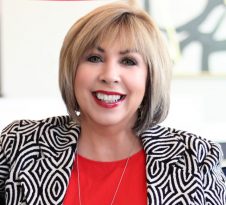 What is the Marketing That Grows Your Business LIVE Show?
MTGYB LIVE Show aka Marketing That Grows Your Business is our weekly LIVE show streamed across Facebook, Youtube, Twitter & LinkedIn . Every week Kim invites a business Guru to share from their unique expertise. It's full of the latest tips, trends, hacks, and actionable ideas and moreover to help you create a business and a life you love. This show is written, produced and created by me (Kim) and my amazing team. We're beyond thrilled to have an audience of all ages in 195 countries worldwide and above all, we take our work seriously, but not ourselves.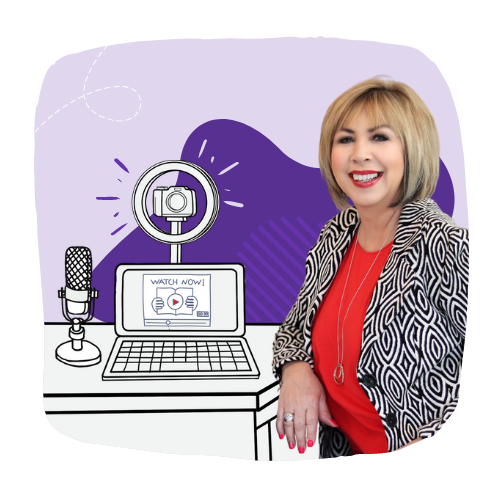 How to Let Go of What No Longer Serves You
Big Content Ideas for Your Small Business in 2023
How To Be Unstoppable In Your Business in 2023