A How To Guide on Circles for Google+ Users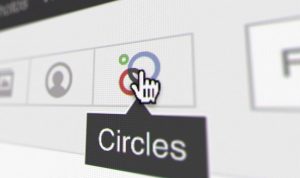 If you have been on Google+ at all, you've discovered that these circles are more important than the ones you learned about as a kid. In fact, "circles" pretty much rule how you connect with your contacts on Google+, when you connect with them, and even if you do connect.
It is different; getting the hang of putting your friends in circles instead of simply following or friending them. But if you like to make meaningful connections with lots of different people, using circles makes sense, is fun, and can help you have a better Google+ experience.
Using Circles to Make (and keep) Friends on Google+
Google+ users have varying opinions about circles, but understanding how to use them is essential if you want to master this new social arena. Circles help you drop your friends, acquaintances, work buddies, out-of-state family, in-laws, and everyone else you want to connect with (or think you might want to) into the circle of your choice.
There are blog posts and funny images already popping up about how users are gleefully dragging and dropping friends into new and creative circles. While some of those circle names make me blush, the idea is more than fun, it's a useful way to organize your connections!
The Google+ Circles Tab
When you go into the circles tab (one of the four pictures across the top of your screen in gray) you'll find the circles that Google defaults to, underneath all the people you either have in your circle, all the people who have you in a circle, or those you might want to find and invite.
· You can sort all those contacts by relevance, name, or by how recently they've updated their stream (if they are already in your circle).
Editing & Playing With Circles
Don't have the right circle for them yet? No problem, drop them in the white and gray circle (on the left) to create a new circle and name it whatever you want. Don't like the name of one of your circles that Google already named? Want to change "Family" to "Family I want to talk to?" Click on the center of the circle and you'll be faced with a box. In it, you can …
· Rename the circle
· Edit the description of the circle
· See who is in the circle (or add someone to it!).
· From here, you can click across the bottom to see the circle on your circles tab again, view the stream of content posted just by these people, or even delete the circle.
Using Google+ Circles as a Organizing Tool
In my last post, A Quick How To Guide for New Google+ Users, I explained how you can literally post things to your stream and share each item with as many of the people in your circles as you want (or email it to someone directly). But we didn't talk about controlling that stream yet. And that's important for a couple reasons.
· You'll quickly get overwhelmed if you only view the default, public stream. Especially as you start to put more people into circles (or have them put you into one!).
· You've only got so much time. Do you want to read everything everyone is posting or pick and choose?
Along the left side of your Google+ page you'll see the option to pick a stream, any stream! All your circles are listed (or you find the rest of them by clicking the little tiny arrow by the "More" circle). Click on any of these circles to see the streams of just those people. Want to see what your work buddies are posting and decide if anything important needs acted on? Select your "work buddies" circle. Want to talk with family and share pictures of your pride and joy but don't want your work buddies to see? Select their stream and share with just that stream.
A Last Note About Circles
You can tell if someone else's post was intended for the public or a limited audience by looking across the top of the box, just after their name and the time of the post. Remember that if someone has shared something with just a few other friends they might not appreciate you sharing it publicly. In fact, Google has even included a warning about that very thing.
If you are using circles on Google+ and found a neat way to use them more effectively, or found a more creative name (G-rated!) for a special circle, why don't you share it with the rest of us! We're all learning more about Google+ and we want to have fun with circles too!