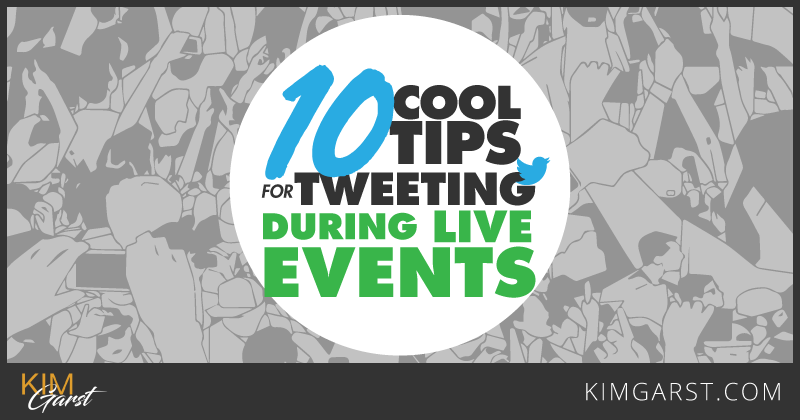 Twitter thrives on its sense of immediacy.
The meteoric rise of social media is proof that people want to experience everything as it is happening, with minimal delay and, for Twitter, live events are at the very center of where things comes to life.
Whether you are the event organizer or an attendee, tweeting live from a popular event can be a great way to increase your popularity, grow your Twitter following, and spread the word about your expertise in your niche.
Here are 10 cool tips for tweeting during live events.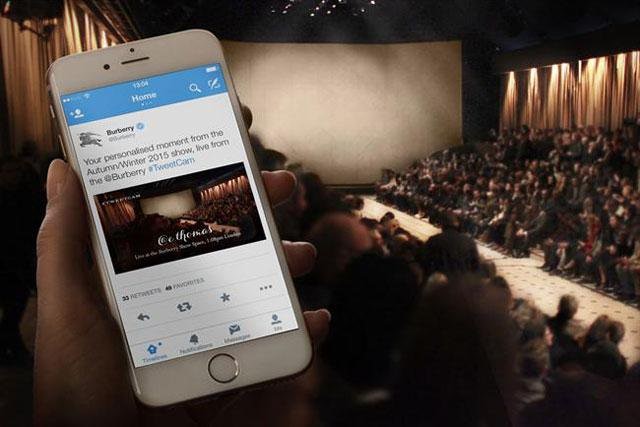 1.  Broaden the Circle: Build Your Event Network
Prior to the event, try to connect with key players on Twitter.
Follow the organizers, the official twitter account of the event, if there is one, people you know will be attending, speakers, and any influencers connected to the event. It is also a good idea to follow news organizations you know will be reporting and possibly live tweeting from the event.
Try to get follow-backs from twitter users who might be interested in the event. For example, you can do a search using the previous year's event's hashtag and start following users who posted cool tweets about it. You can search for users who often tweet about the event's niche, members of relevant groups and organizations, and so on.
2. Blow Your Own Horn: Announce You Will Be Attending and Tweeting Live
Inform your Twitter and Instagram followers, your Facebook friends, and your email subscribers that you will be attending the event. If you let them know ahead of time, they will be more likely to stay tuned.
Pump up your excitement about attending the event by mentioning things that are likely to happen. For example, if the event were the Oscars, you might tweet something like, "stay tuned for a pic of Lady Gaga's outrageous outfit."
It is important to create a desire in your followers to see your live tweets. If it's a business event, you might say, "I will be sharing the top 5 tips for growing your X business from Y and Z experts," or, "Stay tuned for X conference highlights video."
3. Hop on the Wave: Make Use of Twitter Moments
Moments is Twitter's curated live event reporting app. It can be an invaluable tool for willing Twitter influencers. Twitter aggregates and curates the most relevant tweets about important events in an organized stream. You can report live from an event by simply selecting a tweet in the stream, clicking on the "more" icon and selecting "report" from the scroll down menu.
4. Easy Does It: Use an Aggregator
If your tweets are successful, you may be getting more replies than you can handle. Likewise, if you are too busy listening to a speaker, an automated, scheduled tweet may come in handy to keep the fire burning. Use tools like Hootsuite, Buffer, and Tweetdeck  to efficiently manage your live tweets.
5. More than a Thousand Words: Tweet Pics, Video, and Audio
A text-only tweet is fine. A long tweet can be great if you have an awesome quote to share from one of the event's speakers. But in the digital age, audiovisual content is king. Have your smartphone ready to capture quality images, audio, and video that you can share with your followers and all the Twitter users following the event online. Upload pics and video directly from the Twitter app for  iPhone/Android. You can also create a photo gallery, link to uploaded Vines or upload sound clips via Chirbit.
One thing people who were unable to attend the event might really appreciate, are pictures of cool diagrams in PowerPoint presentations. You are trying to create an experience for people sitting quietly at home; try to make them feel like they will not be missing out on anything as long as they follow your live tweets.
6. Make New Friends: Mention Twitter Handles of People in Your Pictures
Maybe you took a group photo that includes some people you've never met before. Asking them for their Twitter handle and mentioning it in your tweet can help expand your audience. In the era of the selfie, people just love to show off that they attended a cool event, and you can put this simple fact to work for you.
7. Talk Back: Join the Conversation
You will accomplish very little if all you do is post content with the event hashtag. Conversations on Twitter can get very lively. They might even land you a bunch of cool new followers. So, try to reply to people who tweet back at you and make interesting comments to influential Twitter users who are also tweeting live. These activities can certainly make your live tweets more discoverable.
8. Tag It All: Use Event Hashtags and Twitter Handles of Participants
It goes without saying that you must absolutely use the official event hashtag in each one of your live tweets. Mentioning the twitter handle of speakers or participants you are discussing in your tweets is a great way to get more attention.
Because you will be tweeting live while trying not to miss out on anything that is happening during the event, it can be helpful to have those twitter handles handy beforehand, as searching for them during the event can make you lose valuable time.
9. Go Viral: Keep your Tweets Fun and RT-worthy
People will retweet comments that they think are hilarious, outrageous, or really useful for their followers. If an event speaker has unveiled a new marketing paradigm and you tweet a pic of a diagram that explains it, that's RT-worthy. If you catch a celebrity whispering sensually in their co-star's ear, that's RT-worthy too. If you are able to find humor, irony, or nonsense in something that happened at the event, and succeed in turning it into 140 characters that can people go OMG! or WOW! or even crack up laughing, you will really get their attention.
10. Dominate the Aftermath: Follow Up with a Juicy Blog
So, the event is over and you think that's it for your live tweeting. Not so fast; you can still harness the potential of your amazing coverage by creating a blog post that chronicles the event's highlights. You can include links and capture-screen images of tweets and replies to make the post more lively.
For both attendees and non-attendees, the first couple of weeks following the event will be a time to do massive online searches to find every bit of valuable information they want to keep handy to succeed in business, to keep up-to-date with celebrity fashions, or simply to prolong the excitement of the event.
Featuring event attendees in your blog post and saying nice things about them is a great way to get them to share your blog on social networks. Quick listicles like, "10 Things I learnt at X Event" will become very popular right after the event, and you don't want to miss out.
Events can be great opportunities to go from no one to someone in the Twittersphere. Select the right event, tweet right, and you may be amazed by the results.
So have you used Twitter for live events? I would love to hear your experience and additional tips in the comments section below.
About Author