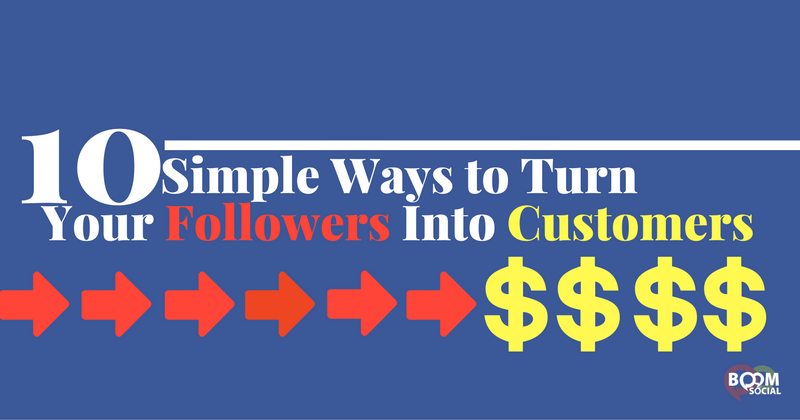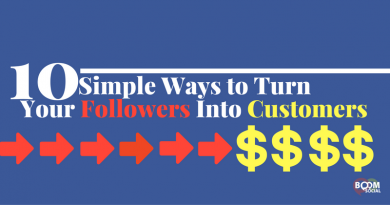 10 Simple Ways To Turn Your Followers Into Paying Customers
I Have Followers…NOW WHAT?
As an entrepreneur, gaining social media followers or fans is only the first step. Building relationships with your audience that converts to sales is the real key to monetizing your social media connections. 
10 simple and easy to follow tips that will help you turn your followers and fans into paying customers…
1.   A Little Research Goes A Long Way!
As your followers grow, set aside time to find out who they are, and what they care about.  What do they do for a living? What do they like? What worries them?  What are their needs? Do they personify your ideal client?
This tip is important for two reasons.  First, you can personalize your connection with your follower.  Comment on something they've written. A comment that takes you 30 seconds to write may last a lifetime in the mind of the customer.
Second, if you don't have a clear picture of your ideal client, you can begin to formulate one.  Or, if you do have a clear picture of your ideal client, then you can monitor how well you are attracting them and most importantly, how you can serve their needs.
2. Initiate Personalized Contact
Everyone loves to feel special.  Follow up and send your new follower a personalized message that includes a simple, low-commitment, call to action. Start the message by mentioning something about your follower that interests you.  Make it specific, and make it about them, not you!
For example, if your niche is "finding true love", DON'T say, "I'm so excited to hear that you are on your own journey to find the 'one'." There is nothing personal about this kind of message.
Do say, "I see that we both live in Florida!  What do you love about it?  Is it important that your soul mate loves the State of Florida, too?" Then you can go on to invite your new follower to complete a call to action. Remember to keep the call to action simple and low-commitment based.
Just as women run from men who propose on a first date, so do followers who get sold during an initial introduction.     
3. Stay Connected Through Giving
It can be tempting to promote your business at every turn, especially when your social media numbers grow. But, you can't stop interacting, engaging and providing great content!
Sprinkle your product and special offer announcements in between more interactive posts. 
For example, I've seen restaurant fan pages ask fans to post  recipes, share favorite food photos or even their bizarre food cravings.
Other pages wish fans happy birthday, congratulate newlyweds, post pictures with followers and encourage good feedback. 
Introduce your products and special offers thoughtfully and sparingly.   
 4.  Find a Balance
It can be overwhelming to think about…when do I promote, provide content, add a personal post, ask questions and engage?
The key is balance.  If you are constantly promoting your product, or asking questions, or sending your followers to blog posts, your followers will get bored!  Or, worse yet…frustrated.
However, if you keep switching it up, balancing all forms of connection, then your followers will be more willing to come back and interact more.  They will be curious to see what you're sharing each day. Remember, curious minds are engaged minds.
5.  Utilize The Power of Promotion
Promote an aspect of your business by creating a social media giveaway that will excite your fans.  This is an important tool because it creates business clarity for your followers, meaning that they better understand what you do and offer.  It also generates greater engagement on your social media pages.  
For example you can say, "What is your favorite productivity tip? One respondent will be gifted with a 20 minute session with me on how to laser focus." 
On twitter, you can give followers a #hashtag to use when they answer.  This allows them to see what others are saying, and provides a bit of competition. Adding a #hashtag also creates the opportunity for your question to go viral.  Twitter tracks and shares most popular #hashtags.  If yours gets that much traction, you could get followers and respondents from all over the world.  Can you say massive exposure?
6. Are You Loyal? 
Loyal fans and followers = loyal customers.  However, in order for a follower to become a loyal follower, you, as the business owner, must go first.
How can you show loyalty?
Consistency, frequency and concern will show your loyalty.  To do this, post content consistently: whether this means posting on specific days each week, or a specific number of times each day. Your followers will come to expect your messages.
It is okay to take time off, but be sure to share that with your followers.  For example, let them know you will be away on vacation, that you will miss them and that you can't wait to share pictures when you return.  Or, let them know that you will connect sporadically while you are away. This shows you respect their time and connection. 
Likewise, to show concern, let them know that their opinions matter to you. Respond when they leave a comment.  Prove your concern to them over and over again, just as you do in your daily interactions with local friends.
7.  Generate Exclusive Deals For Followers
Make them feel special. Excusive deals for followers will keep them coming back, again and again. These deals don't have to be complicated, rather keep them simple and fun. 
For example, "20% off all our hosting packages if you buy today – Exclusive for our LinkedIn followers. Email us and mention you saw this post."
You can even start a deal of the week.  This will keep followers coming back and checking in.
8.  Invite Them To Something Fun and Personalized!
Treat your followers with a little VIP attention.  For instance, invite all of your Google+ followers to a live hangout where you will be answering their questions on your field of expertise. 
Let them know that this is just for Google+ followers and will be capped after a certain number of people join the hangout.
You can do the same thing on Twitter using hashtags, or on Facebook using your fan page.  Be sure to let them know when you will be on hand to answer their questions. 
You can even choose to let followers pre-submit questions via direct message (DM) if they can't make the appointed time/date.  While this is a great bonus for them, it also helps you to smoothly start the event because you don't have to wait for someone to jump in with a question. Instead, the first 5-10minutes can be dedicated to answering DM questions.  
9.  It's All About THEM! Promote Your Followers
This is a great way to give back, gain credibility and solidify a relationship.  Once a solid relationship is built, followers become customers. 
Pick a day of the week on twitter or utilize #followfriday and promote a follower.  This does NOT mean @mention 10 different followers in one tweet.  There is nothing personal or promotional about that. 
Rather, pick one or a few followers that you engage with on Twitter and share why you find their connection valuable.
On Facebook, they even have an app for this.  You can add "fan of the week" app to your fan page.  For details, check out: https://apps.facebook.com/fanofthe/
If you choose to do this, I suggest taking it a step further, and be the first to add a comment which explains why they are the fan of the week and how connecting with them might be beneficial to the rest of your followers. 
10.  Let Your Customers and Clients Say It! Testimonials are HUGE!
Take note of the positive things customers and clients say about you, your business and products.  One way to do this is to ask.  For instance, at the end of a coaching call ask, "What is your biggest takeaway from our call, today." Then ask, "Do you mind if I share your takeaway on Facebook and Twitter?"
Sharing testimonials further reminds followers about the products and services you offer.  However, more than that, it proves that others have found your servies or products to be valuable.
What do you think?  What tips do you use to turn your followers into customers?
To receive Kim's "30 Fun & Creative Ways To Increase Your Facebook Likes "CLICK HERE"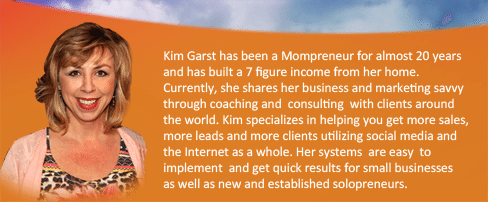 About Author