Okay, seriously now…ya'll know that I luv cool short videos! Who doesn't, right? I love tools that allow me to create awesome stuff in short order and make me look like a Rockstar. Again, who doesn't, right? I have 10 top tools for helping you create short videos that ROCK for you! You are going to LOVE these!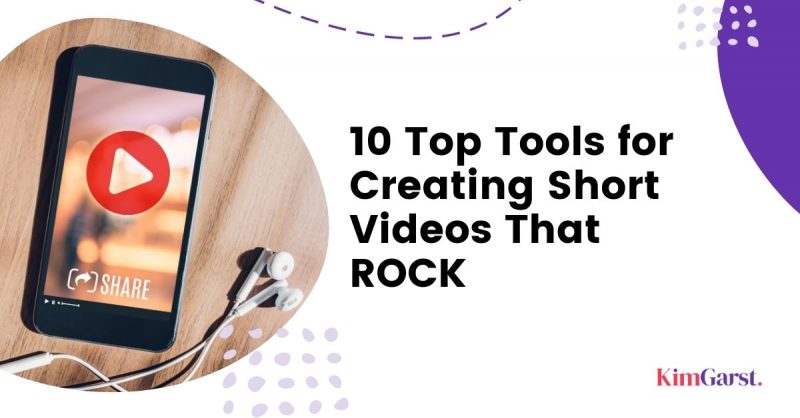 Videos are bigger than ever. According to Hubspot's 2018 State of Video Marketing report, 81% of marketers now use video as part of their marketing strategy – and this is up from just 63% in 2017.
Videos are bigger than ever. According to Hubspot's 2018 State of Video Marketing report, 81% of marketers now use video as part of their marketing strategy – and this is up from just 63% in 2017.
Click To Tweet
Fortunately, you don't have to be a tech or video guru to make amazing videos!
Whether you want to create tutorials, product demos, welcome videos or even just short, candid video clips, these tools can help.
Here are 10 Top Tools for Creating Short Videos That ROCK!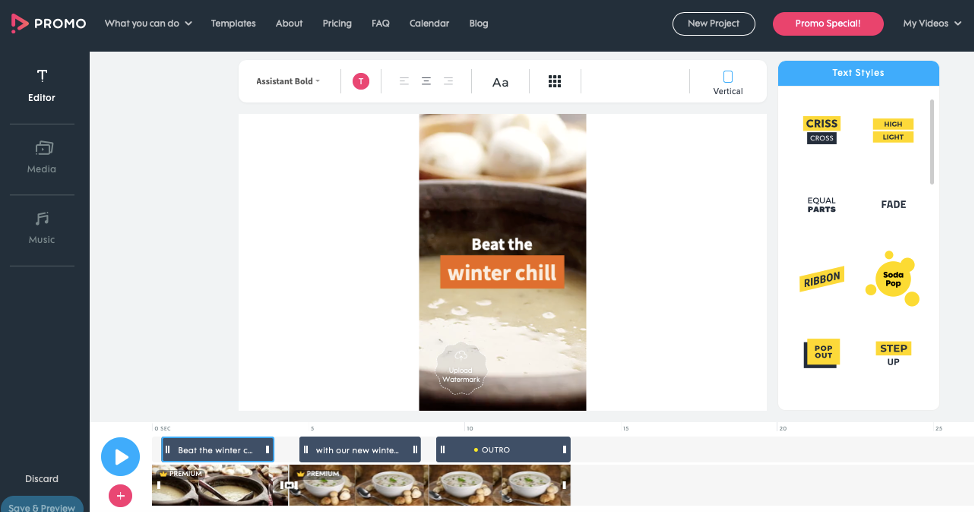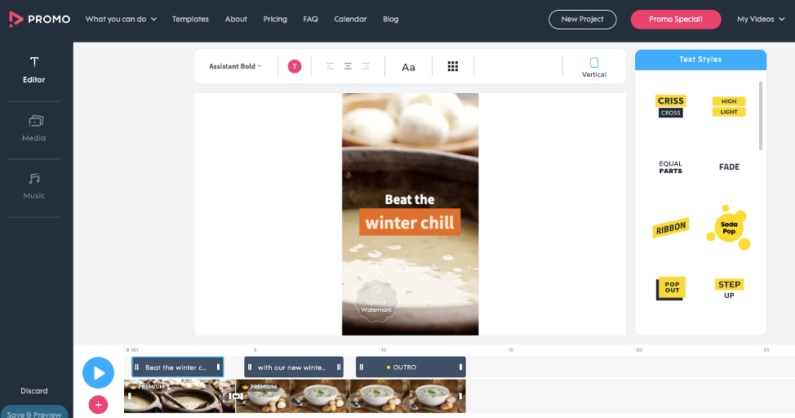 One of the easiest-to-use tools on this list, Promo.com lets you create professional-looking videos for use on your website or social media, literally within minutes.
You can even use Promo.com to create video ads for Facebook, Instagram, YouTube or LinkedIn!
Simply choose from one of their many video templates, then customize the text, colors and music however you want. Finally, edit your "outro" with your logo, website URL or social media links, and you're good to go!
Cost: The usual price is $39/month (paid annually). However, as a brand evangelist of Promo.com, they gave me a super duper deal for ya! You can grab 10% off for 3 whole months! Snap it up HERE!
2.Animoto for Short Videos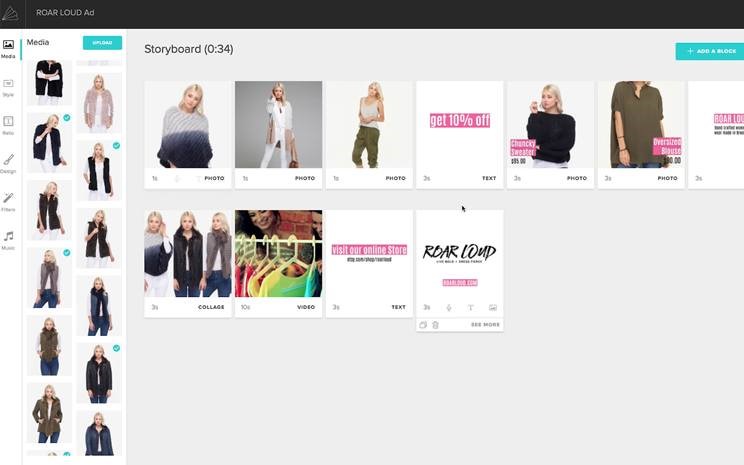 Itching to create a video but don't trust your own video or graphic design skills? Animoto could be a good choice for you.
Choose from their professionally-designed video templates (ads, sales, how-to guides, etc.), add your own photos, videos or text, and then upload straight to social media.
Cost: Free 14-day trial. After that, it ranges from $10/month for the personal version, up to $39/month (paid annually) for the business version.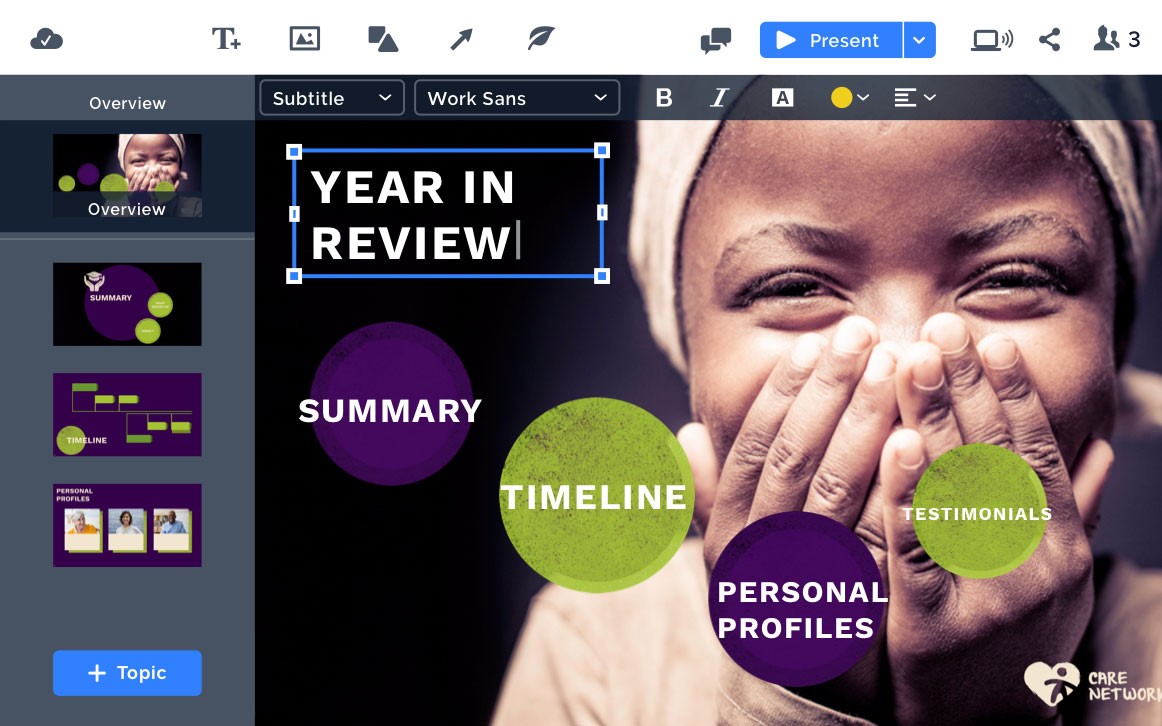 Want to create an amazing video slideshow, but have no idea where to start?
Prezi lets you easily create stunning presentations with no tech or design skills.
Choose from a variety of templates targeted to different aspects of your business (e.g., sales, marketing, etc.); create and edit "conversational presentations" that are more fluid and engaging than the typical Powerpoint; then track all the important stats related to your presentation using Prezi's full set of analytic tools.
Cost: Free to create and share online presentations. Starts at $7/month for the personal version and $19/month for the business version.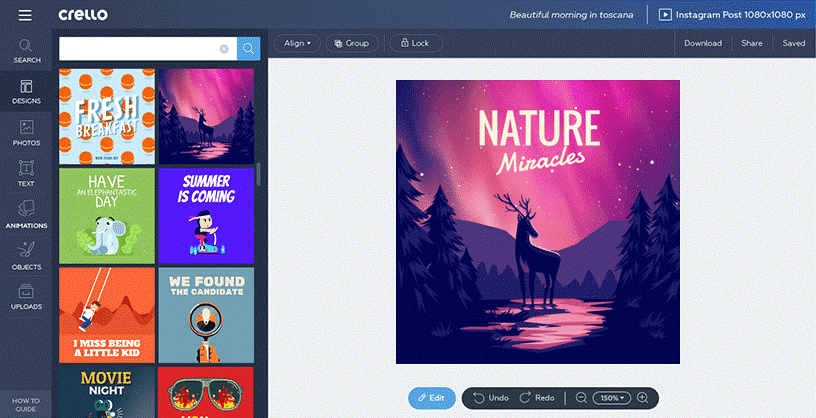 While Crello may be best known for online image editing, they now offer something pretty awesome – the ability to create animated posts for social media.
Simply choose a professionally-designed animated image template, add/edit as desired, and then save and share your design on social media.
Cost: This is the best part…all of Crello's animated templates are FREE! And if you want to add additional design elements, these will run you just $.99 each. I love that there are NO monthly fees!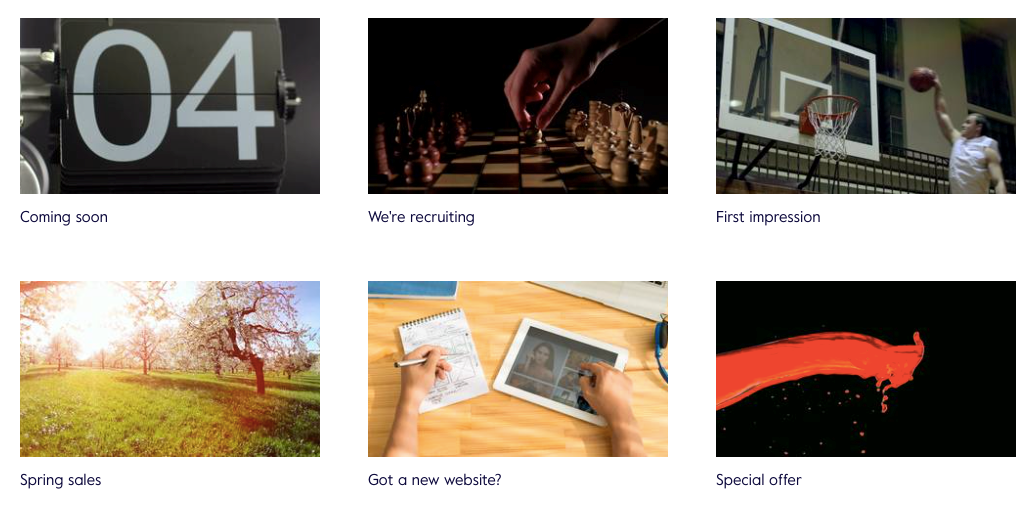 With Magisto, simply upload your videos and photos, and then choose a style and soundtrack to go along with your video.
But here's where Magisto is different than other tools – at this point, Magisto's powerful artificial intelligence will take what you've uploaded, combine them with the customizations you've selected, and put them all together into a professionally-designed video.
Their special patent-pending "Emotion Sense" AI even ensures your video gets the right emotional response from viewers!
Pretty cool!!
Cost: $4.99/month (paid annually) for the premium plan, which gets you up to 60, 2.5 minutes videos. The professional plan costs $19.99/month for unlimited videos up to 5 minutes in length.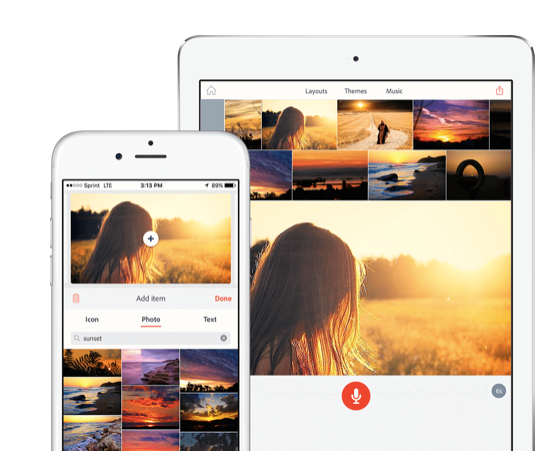 You may already know that Adobe Spark has some pretty amazing graphic and web design tools.
However, what you may not know is that they also have a powerful, intuitive video creation software as well!
Simply choose a style and theme for your video, add any videos, images or icons you want to use, and then choose from a variety of free soundtracks…or even your own voice!
Cost: The free version doesn't allow much customization, but it's a great way to give the tool a try. And if you do want more options, the premium version costs just $9.99/month.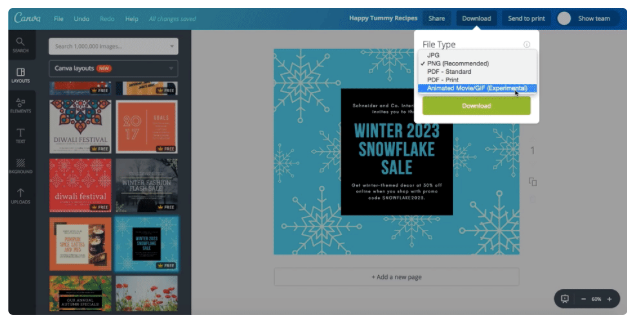 You likely already know how much I love Canva! This is probably my #1 recommended tool for creating eye-catching graphics for free (or really, really cheap).
But did you also know the Pro version lets you create and save animated GIFs and videos?
Simply create your image as usual, and once you're ready to animate it, click the Download button. Instead of choosing a regular image type, select Animated Movie/GIF.
You can then choose the type of animation style you want and voila! Creating an animated GIF is as simple as that!
Cost: Standard price is $12.95/month. Canva has FREE outro maker for YouTube end screens!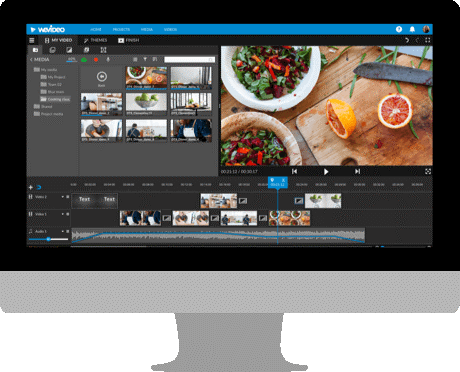 Create professional-looking pre-recorded in minutes with WeVideo…and save all the way up to 4K resolution!
Choose from hundreds of thousands of stock photos, pre-recorded clips and music tracks, add special effects, and even use a green screen.
Other awesome features: Voice over narration, motion control, screencasting and picture-in-picture effect.
Cost: $4.99/month (paid annually) for the basic plan, up to $29.99/month for the business plan. Don't want to pay a monthly fee? WeVideo's Flex Plan lets you pay a one-time fee ($29.99) for some basic video creation options.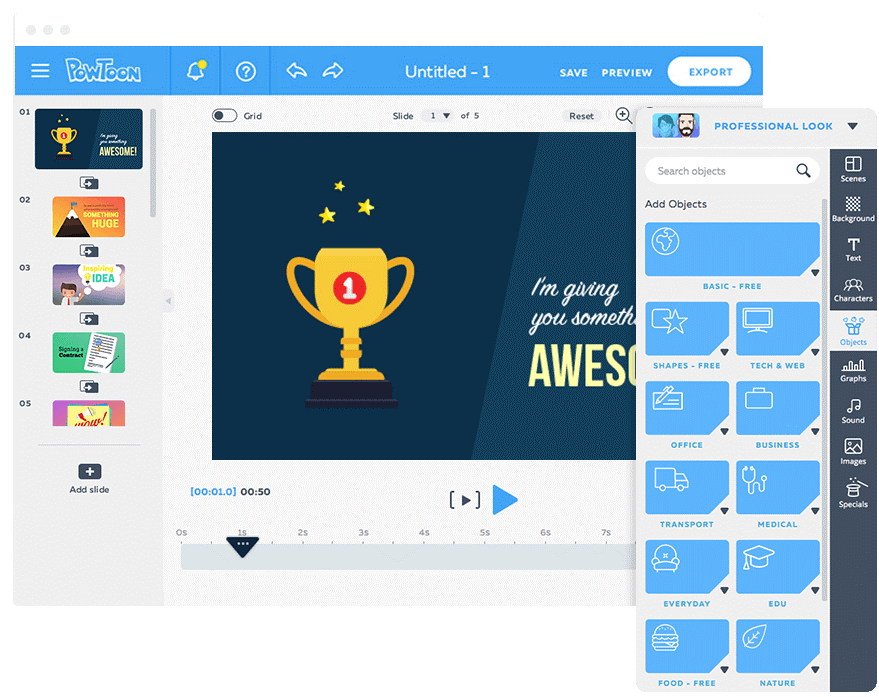 Looking for something a little bit different? PowToon is an amazing tool for creating short, animated pre-recorded and presentations.
Specially designed for business use, PowToon lets you choose exactly what type of pre-recorded you want to create: marketing, HR, IT, training or reports.
They even have a set of ready-made templates you can customize and start using within minutes!
Cost: Free basic version, which lets you create pre-recorded up to 5 minutes long. Other options range from $19/month for the Pro plan up to $99/month for the Agency plan.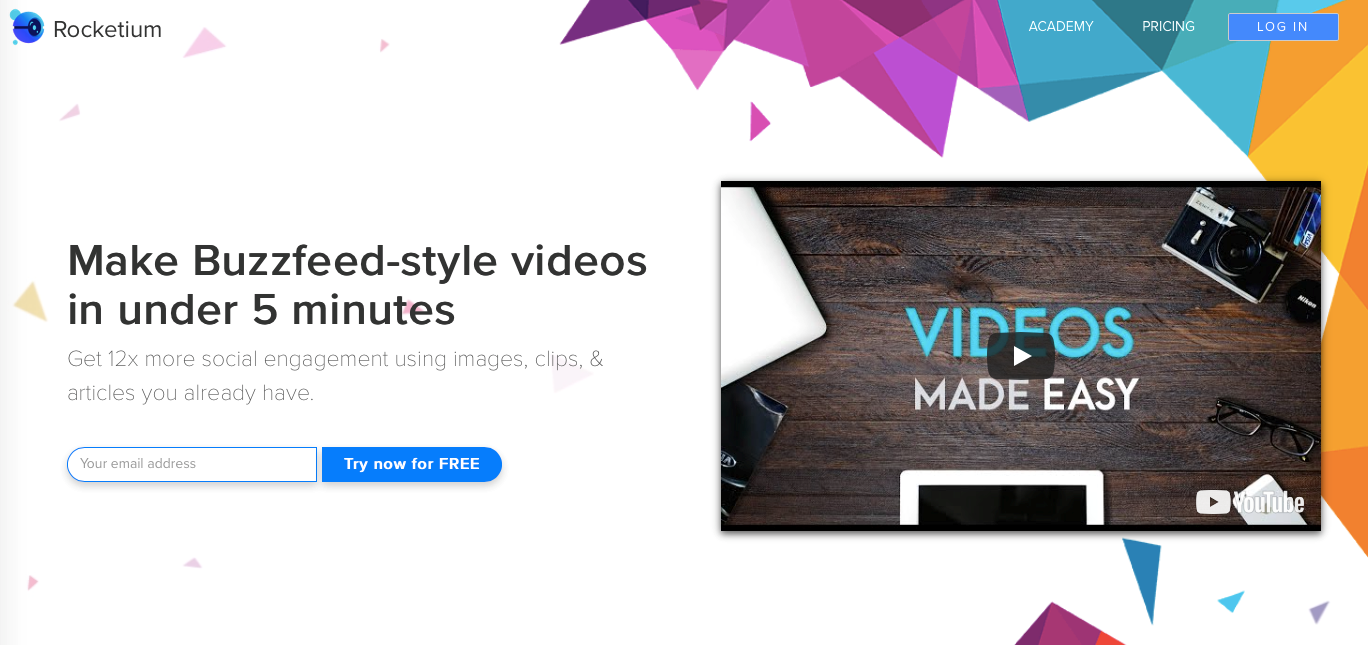 While Rocketium is definitely one of the pricier options on this list, it consistently gets rave reviews online.
While it has all the features you'd expect from a pre-recorded creation app, it's shining feature is that it allows easy collaboration in Google Docs…this way your team can work on pre-recorded together with the click of a button!
Cost: Free for the basic version, which lets you create up to 10, 30-second videos per month. Other options range from $49/month for the Professional plan up to $149/month for the Business plan.
Final Thoughts
Having easy-to-use tools for creating and editing your videos can make all the difference. Whether you want to create videos for your blog or for social media, these 10 top tools for creating short videos can help you create short videos that ROCK!
Looking for more video tips? See my post How to Crush It on Facebook with Videos and Your Smartphone.
Please note: this post contains some affiliate links.
What video tools would you add to this list? Share below!
About Author