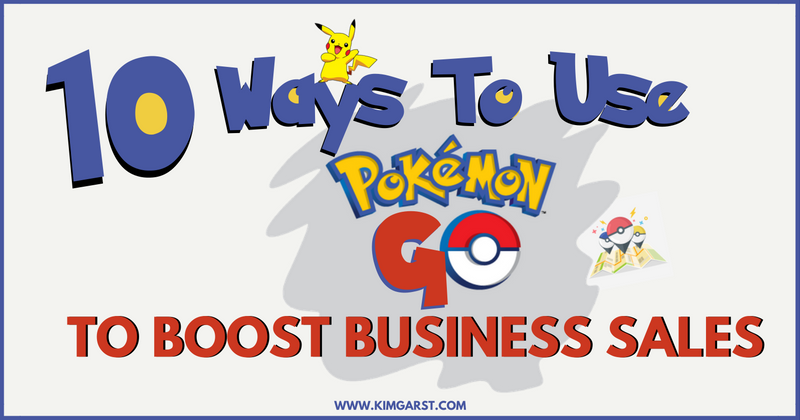 With more than 7.5 million downloads, double the engagement of Snapchat and surpassing Twitter in it's percentage of daily users, to say that Pokémon GO is taking the world by storm, might be the biggest understatement of the year!  This little app is getting people outside, interacting AND spending  money while they are out and about! In this article, you will discover 10 ways to use Pokémon Go to boost business sales.
What Exactly is Pokémon Go and Why Should I Care?
If you haven't heard of the popular game by now, then let me be the first to introduce you! Let's back up for a second…Pokémon has a long history. In fact, I wish I had all the money that I spent on Pokémon cards from my boys childhood obsession with Pokémon cards! I know some of you are probably shaking your head in agreement, right? Pokémon Go is a spin-off of the original Pokémon games. It is a free app that you can download for iOS orAndroid and it uses your phone GPS and augmented reality to build a Pokémon real-world gaming experience.
The game uses your phone's camera and GPS to take the real world around you and creates a fictional world where the player can collect Pokémon creatures. The goal is to collect them all! Players can also go to "pokéstops" and collect specific items. In fact, players are encouraged to visit PokéStops, which are usually landmarks in specific areas. Players that visit these locations get tools that allow them to do more within the game. Needless to say,  Pokéstops are hot for gamers!
So what does that mean for you as a business owner? Pokemon Go has millions of people out on the streets and the opportunity for business owners to profit is huge! One thing is for certain, if you are a business owner and have not checked out what all the hype is, you might want to!  You don't have to know how the game works but I think it's important to understand how you and your business could possibly benefit from this phenomena.
For example, your business could take advantage of the Pokéstops! Pokéstops can be places such as gyms, malls and even churches. There was one church in the Pacific Northwest that found out it was a pokéstop and they were going outside and inviting people IN for their weekend services. SMART!
But what if you are a restaurant?  A gym?  A coffee stand?  Maybe even a techie guru?
10 Ways To Use Pokémon Go to Boost Business Sale
1. Invite Players To Your Business
Some restaurants have seen as much as a 30% increase in their sales by jumping on the Pokemon bandwagon! They offer a special deal and viola, people come in and spend money! By the way, you can request that your business be listed inside the game as an official Pokestop!
The Washington State Fair opened up their gates for two consecutive days, advertised it as a Pokéstop on social media, TV media and the paper.  They leveraged the foot traffic coming through the gates three weeks before their annual opening and had "coming attractions," vendor lists up and a schedule of events.  This was a huge move on their part and increased attendance AND gave their vendors a huge boost in the process!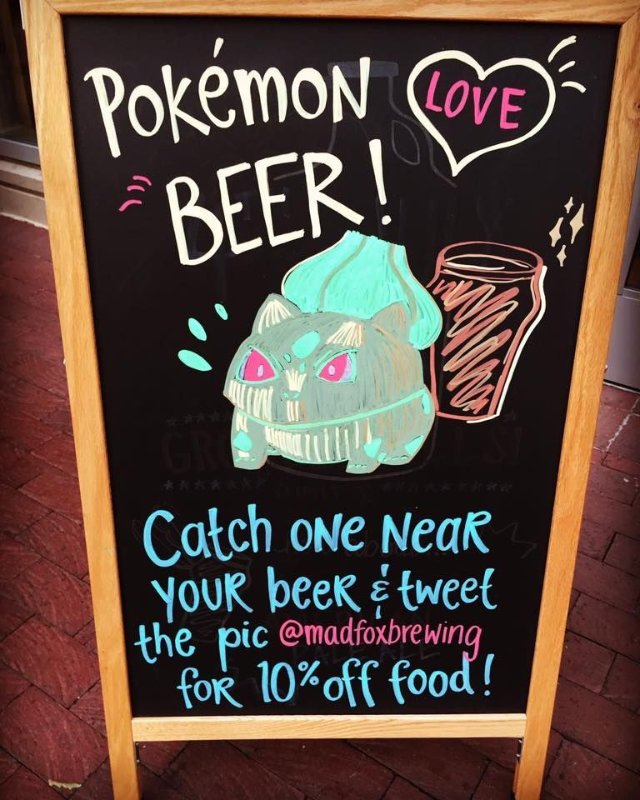 2. Use Punch Cards To Encourage Repeat Business
Design a punch card specially for Pokémon Go customers. You could even sweeten the deal by throwing in a small discount (i.e. 10% off) on any purchase. Every time, they come in, punch the card and on the 10th purchase, the customer receives a free product/service.
3. Techie Business Idea
Maybe you don't have a brick and mortar business but you would like to take advantage of the Pokémon Go  craze. You could build a subscription type community for Pokémon Go players. For a small fee (perhaps $0.99 -$1.99), you could have thousands of subscribers come to YOUR website and be a part of a special VIP group to get all the latest and greatest news and updates for Pokémon Go in your area.  Gamers would happily pay a small fee in exchange for cutting out the research time so that they could maximize their time actually playing the game.  Time and knowledge is valuable to a lot of people.
4. Write a Pokémon eBook or eGuide
You might be surprised at how many there are who have never heard of Pokémon Go before this phenomenon but yet they want to participate but don't know where to start.  Help shorten their learning curve with a good eBook or eGuide on how to get started with Pokémon Go. You could even write a "how-to" blog and drive traffic to sales page for the eBook. You can even upload and sell it on Amazon.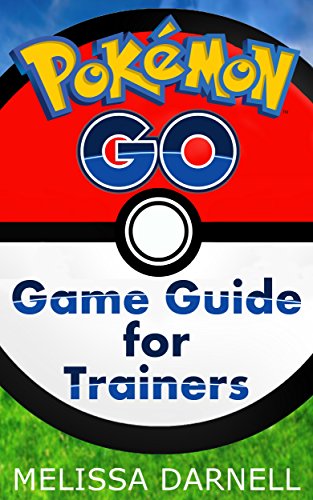 5. Use Instagram Stories or Snapchat To Share
This is a great way to give some free value added tips, tricks, secrets and 'how-to's" for Pokémon Go and then direct viewers to your website, products or services for the full guides, video tutorials and other products or services you provide.  Here is an example of a tip shared on Snapchat by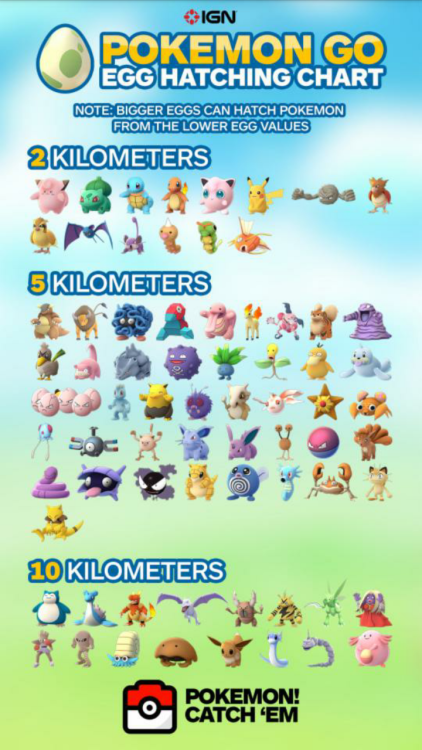 6. Take Your Business on the Road
Set up a remote site for your business in a high traffic Pokémon Go area.  What do I mean by this? For example, if you are an owner of a bakery and want to get the word out there about your products, your business, direct traffic to your website and pass out business cards; what better way to do that than set up a little remote stand (pending you are not infringing on public property without their consent) and have little samples of your baked goods for all those hungry Pokémon Go users passing by?  They can sample your product, you can give out a special Pokemon Go coupon and viola, people are more likely to drop in to your real place of business. It's a win/win!
7. Give Customers A Small Gift With Purchase
You can gift your Pokémon Go customers with a small gift or additional product if they have a specific Pokémon. Proof required of course :-)!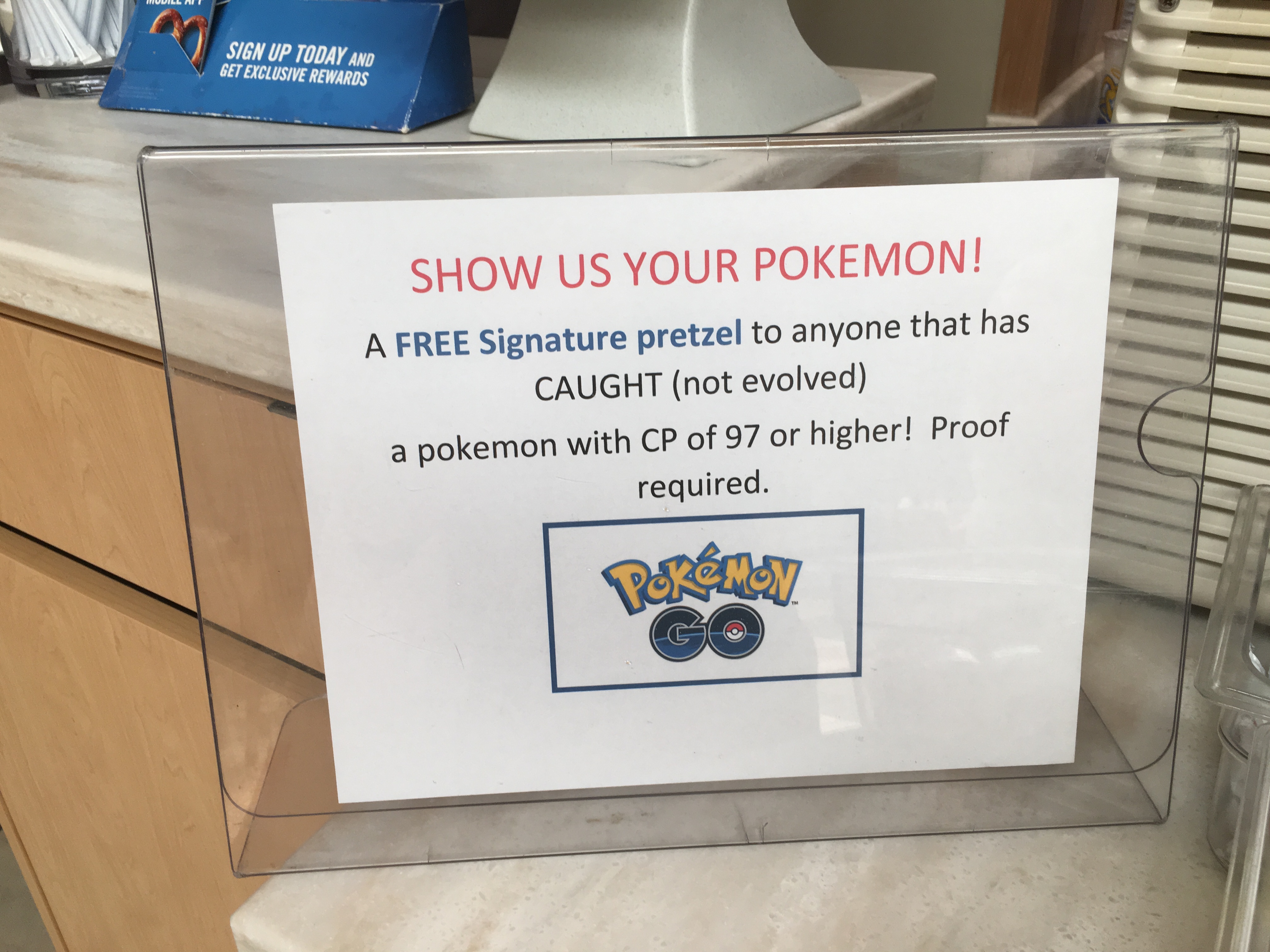 8. Offer Free Wi-Fi or Charging Stations
One vital thing that Pokémon Go players must have is Wi-Fi and at some point, a way to charge up their phones! By solving this huge pain point for potential customers, you could quickly become the go to location for these players! Make sure you advertise this and make players feel welcome when they drop in!
9. Organize Pokémon Go Meetups
Let's say you are in the fitness space. Perhaps a fitness instructor or coach. You could organize Pokémon Go fitness meetups.  Not only could something like this promote health and wellness, it is a core component of the game! Nothing feels better than burning calories while doing something you love!
10. Get Creative!
Finding a clever angle to tie into the Pokémon Go crazy is just smart. An Animal Shelter in Indiana used their Facebook fan page to ask  posted on their Facebook business page and asked Pokémon Go players to walk rescue dogs while they are out and about trying to catch Pokémon. This is a wonderful example of creativity! Pokémon Go players immediately started dropping by to walk and play with these rescue dogs. Here are few more creative ideas…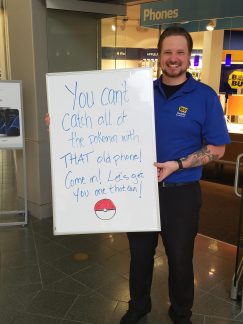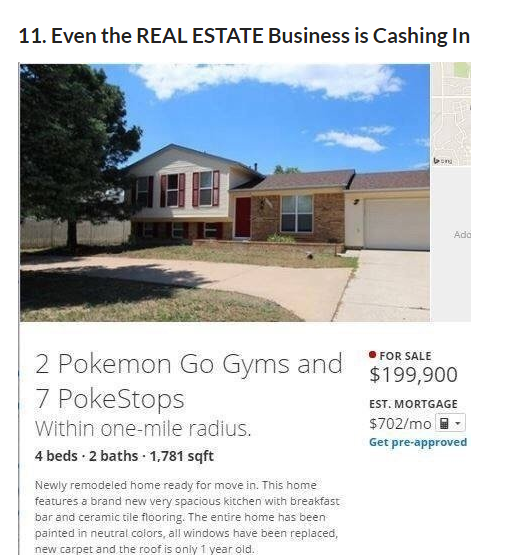 Bottom line, the more fun and engaging you can make the experience for your prospective customers, the better! Have some fun these 10 ways to use Pokémon Go to boost business sales! The possibilities are endless!
Quick question, will you be experimenting with using Pokémon Go in your business? Let me know in the comments below!
About Author