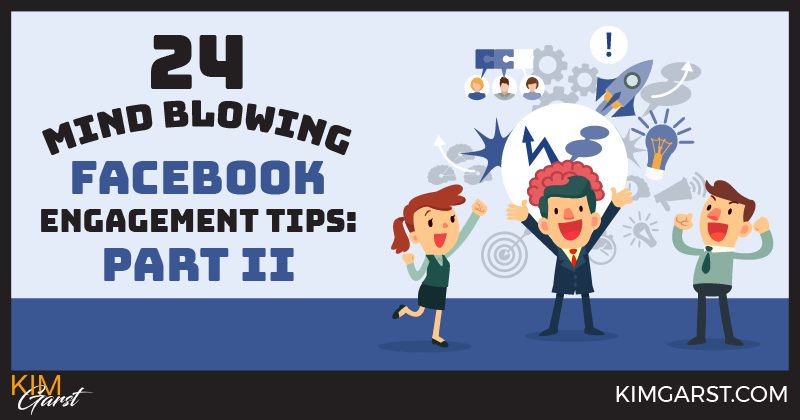 Earlier this week, we covered 12 unique ways to generate engagement on your Facebook fan page. I know it can be hard to consistently come up with ways to get the conversation moving, so hopefully this 2 part series will help by giving you some fresh new Facebook engagement tips. See Part 1 – steps 1-12.
Please be sure to add your own tips at the end of this post!
13. Choose your own adventure post.
This is a great way to get a conversation going, as it allows your fans to contribute their unique perspective to the discussion. Tell a short story or describe a situation, and ask your fans what they would do. This can be a great method of not only getting your fans to interact with you, but with each other as well.

14. Ask your fans to share images.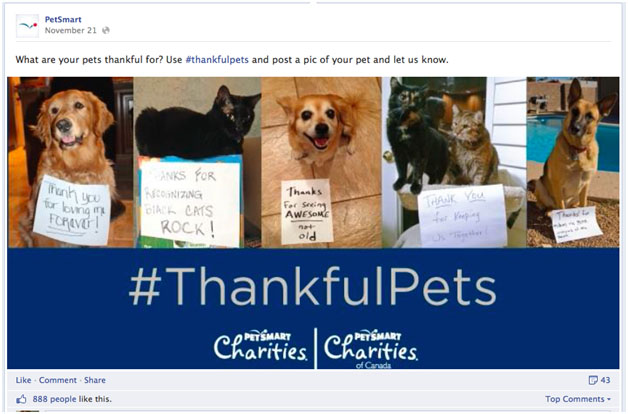 Try announcing a theme of the day, and asking your fans to post a photo on your timeline. It could be a photo of them doing something silly, posing with your product, or even just a random picture of their dog or child (you know people love to share pictures of kids and pets!). You can award a prize for the best picture if you like, however you can achieve some great engagement even without.
15. Have a fan of the day.
This is kind of a fun idea. Choose a random Facebook fan to profile for a day. There a number of ways this one could play out, but one way would be to collect info about them beforehand (with their permission and input, of course!), and then share interesting facts and photos throughout the day.
16. Hold a vote.
Asking your fans to vote on something – whether it's related to your business or not –  is a great way to not only get people engaged, but to potentially get important feedback from your community.
17. Show behind the scenes photos.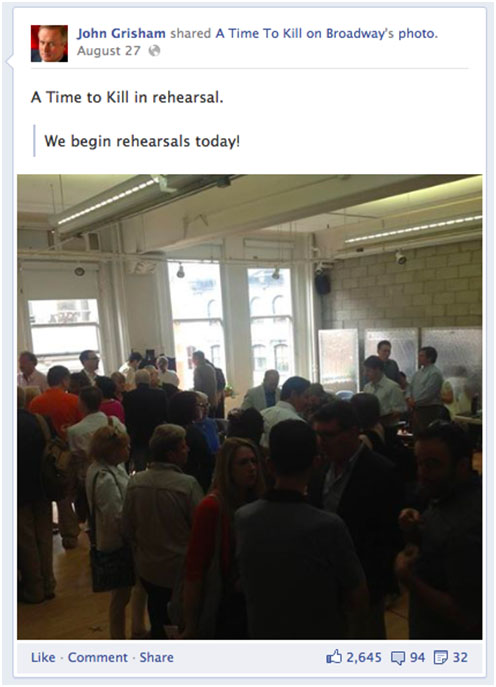 Think about what your fans may like to see: A picture of your employees goofing off on a lunch break? A photo of your at-home workspace? Give them a feel for the more personal side of your business by giving them a behind the scenes view of your business.
18. Post a candid video of yourself.
Instead of posting a text or image-based update, why not put together a quick, 10-15 second clip of yourself asking a question or making a comment? People will love seeing the 'real' you, and will be happy to engage with you on a more personal level.
19. Use long URLS.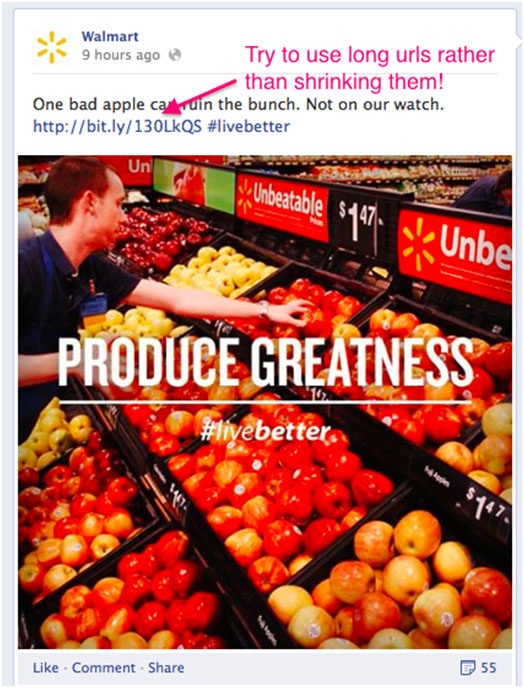 People are much more likely to click on a link when they know exactly where that link will take them! There's definitely a time and place for using URL shorteners, but using full and transparent links on Facebook will often improve your click through rates.
20. Ask your fans to share your post.
Your fans like you for a reason: don't be afraid to ask them to share your posts from time to time! If people trust you and find your updates helpful and genuine, they are typically happy to share them with friends.
21. Shorter is often better.
Generally speaking, shorter posts of around 80-250 characters receive more likes, shares and comments. Don't be afraid to post longer, more 'meaty' updates from time to time, but try to keep the majority of your posts short and sweet.
22. Post at optimal frequency.
Do you know often your fans want to hear from you? Take a look at your Facebook Insights and see when your engagement levels were highest: Was it when you posted 3 updates per day? 12? 1? Your results will vary depending in your business, your niche and your community, so be sure to figure out what works best for you.
23. Always add a photo.
In part I of this series, we talked about how updates with photos result in significantly more engagement than those without. And this means that no matter what you're posting, always be sure to include a photo.
24. Tell people what you want them to do.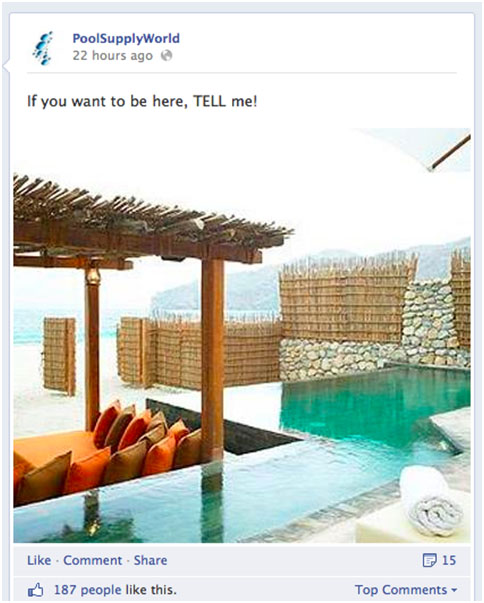 Don't be afraid to tell people what action you want them to take! If you're hoping that people will comment on your update, spell it out for them: "I'd love your opinion. Please leave a comment below!".
What tips am I missing? What's YOUR best tip for generating engagement on your Facebook page?
About Author