When you write a piece of content and send it out into the wild, you want it to stimulate conversation. You want folks to share what you've written with their friends. You want them to talk about it, learn something, and maybe even enjoy a chuckle or two. As your content is passed around among your fans and customers, and then among their networks, your name or brand is kept on the tips of people's tongues.
The problem is that a lot of content out there is well-written, interesting, and intriguing. How can you stand out from the crowd? One solution is to choose content topics that are naturally shareable. After publishing enough content that people enjoy and share, people will start to look for your material on their own.
The key is coming up with shareable items to write about, which can be difficult when faced with a demanding content publishing schedule! I'll give you a few ideas below to get your creative juices flowing. You may come up with even more ideas while reading. Write them down (and leave a comment to share with the rest of us!) All it takes is one great idea to generate a huge wave of buzz and publicity.
#1 – A List Of Movers And Shakers In Your Niche
Every niche has its superstars. These are the experts, the gurus, the folks everyone wants to be like, even if they won't admit it. It doesn't matter if your niche is online marketing, carpet cleaning, stand-up comedy, or anthropology, there are names in your field that everyone knows.
Put together a list of the biggest personalities in your field. Rank them by their influence. Then, add some background info and explain why they're important. Voila! You've created a piece of content that is sure to be passed around.
Bonus tip: Get in touch with each of the people you've profiled on your list, and tell them they're on it. A few of them might mention that they're featured on your list on their own blogs and social media accounts, putting your content in front of a much bigger audience.
#2 – Get The Experts To Chime In
Pick a topic in your niche, and ask a group of well-known experts to offer their insight about it. Choosing industry experts almost guarantees the piece will get attention. It's human nature for people to want to know what respected people think about a hot industry topic! If the experts also happen to take opposite positions, then you've got yourself a winner that is sure to stimulate conversation.
For example, suppose you're an online marketing consultant. You get several experts to weigh in on how to handle email marketing. A few of your experts say you shouldn't email more than once a week. A few others say you should pummel your list with offers several times a week.
It doesn't matter who's right and who's wrong – that's not the point of creating the article. The point is that you now have a great piece of content that will attract attention.
Bonus tip: Reach out to the experts who shared their views on your topic, and ask them to go into more detail to support their positions. Then, create a new piece and promote it as "The Email Marketing Rematch!" or "Email Marketing: Round 2!"
#3 – Write About A Massive PR Failure In Your Industry
Every industry is filled with companies trying to keep their names in front of their audiences. Sometimes, they take measures that put their names in the spotlight, but not in the way they were hoping. Cover a spectacular public relations blunder in your niche, and your content will virtually share itself.
For example, remember when singing phenom Susan Boyle made her debut on Britain's Got Talent back in 2009? She stunned everyone, including the always-cranky Simon Cowell. Needless to say, Boyle went on to get a record deal.
Here's where things took a surprising and nasty turn.
The PR agency in charge of getting the word out about Boyle's album release decided to do it on Twitter. They came up with a seemingly innocent hashtag using the words "Susan album party."
Put those words together, and you'll see what the world saw: "#susanalbumparty.
Oh dear.
This is the kind of PR disaster that provides perfect blog fodder for other PR pros. It gets attention and gets shared. And to that end, the Susan Boyle debacle certainly made the rounds.
Do you see how covering this type of failure in your own niche might get people talking?
Your Turn!
What types of things have you written about that stimulated conversation and were shared with others? What ideas do you have for stimulating shares and comments? Leave a comment below and let us know!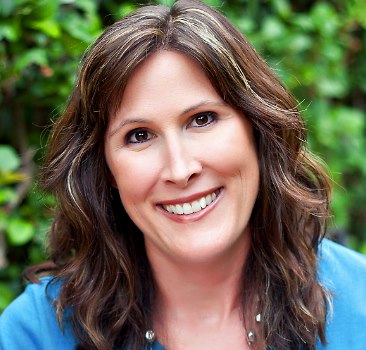 About the Author: Tara Geissinger is an SEO and content marketing expert by day and triplet mom by night. As Co-Owner of the online visibility firm, SEO Content Solutions, and online press release distribution firm, Online PR Media, Tara has helped thousands of businesses get more visibility online. From helping Macy's optimize their product descriptions to working behind-the-scenes with some of the largest SEO and marketing firms in the world, she is one of the best kept secrets in the online marketing niche.
About Author