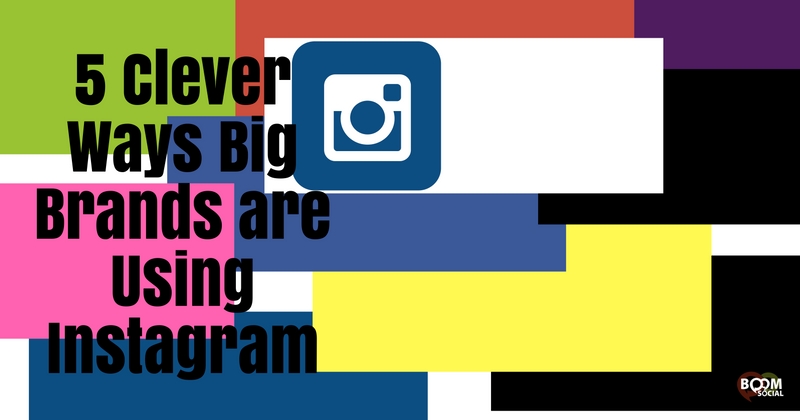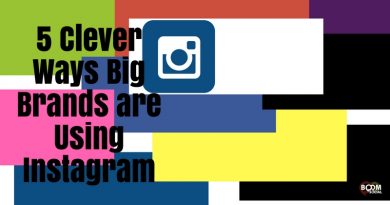 Although most of us don't have the budget to run multi-million dollar campaigns on Instagram (or maybe I'm just speaking for myself!), sometimes seeing what the big brands are doing can inspire us to think outside the box.
I have scoured Instagram to find some of the most creative and inspiring ways businesses are using the site to elicit engagement, conversation, and brand awareness.
Here are 5 clever ways big brands are using Instagram!
Starbucks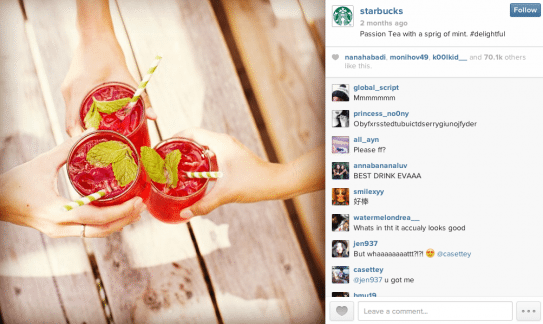 As one of the first Fortune 500 brands to get on the Instagram band wagon, Starbucks is still going strong with over 1.5 million followers.
While Starbuck's use of Instagram is perhaps not as flashy as some other brands, it has to mentioned here as one of the biggest, most consistent brands on the social networking site.
Their use of sleek, colorful photos has been an inspiration for other brands, as has their behind-the-scenes photos and product shots. They also highlight new coffee flavors, and share in-store experiences, and have done a great job of combining Instagram with Facebook for greater reach and interaction.
I've also noticed that although not many big brands are taking advantage of Instagram video yet, Starbucks has been periodically posting videos since June.
Nike

Nike gets an A+ for creativity and originality with one of their newest Instagram campaigns.
By visiting Nike's Photo ID website, Instagram followers can customize their own pair of Nike shoes: Users first select a background image, then choose the photo from their Instagram feed that they'd like to customize.
Finally, users can then share their creations with other Instagram users, and even buy the shoes they've designed!
Kellogg's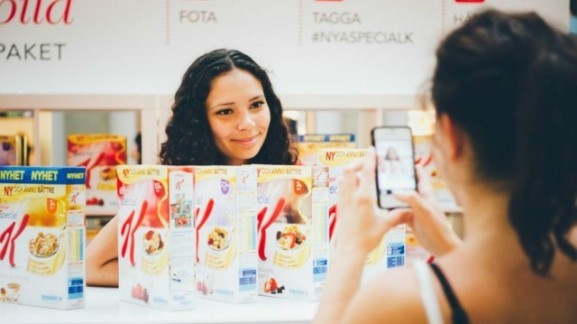 Post a picture, get a box of Kellogg's!
This is Kellogg's newest campaign which has been met with great fanfare in the UK.
Customers can use the tag #nyaspecialk (meaning new Special K in Swedish) when they upload photos to Instagram, show their proof of upload to a store cashier, and get a free box of Special K cereal.
 Mercedes-Benz USA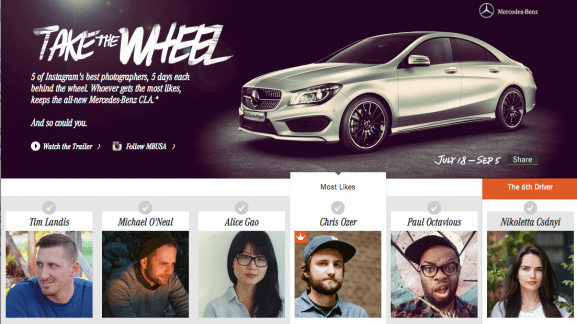 Leveraging the connections of 5 popular Instagrammer users, Mercedes-Benz launched their 'Take the Wheel' contest. Each user uploaded inspirational photos to the MB Instagram account for a period of 5 days.
At the end of the 5 days, one user was chosen for his most 'liked' photo and was given a new MB. Fans were also encouraged to upload photos with the #CLATakeTheWheel hashtag with the hopes of being chosen as winner.
This campaign not only increased engagement, but resulted in over 2000 posts with the #CLATakeThe Wheel hashtag.
Oscar de la Renta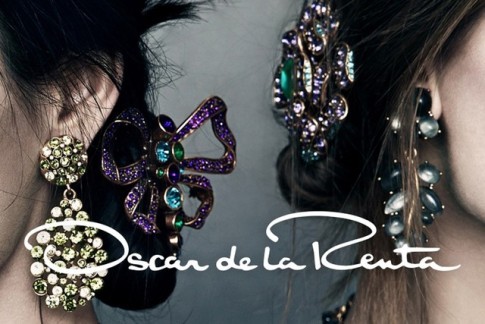 The company recently broke from a decades-long tradition and announced it's Fall 2013 fashion line on Instagram weeks before it would debut in popular fashion magazines.
Releasing the photos via the Instagram account of the company's Senior Vice-President of global communications, Erika Bearman, the company also promoted the campaign on it's website, via email and on other social networking sites.
This no doubt warmed the hearts of Instagrammers, giving the company, at the very least, brownie points from loyal fans.
Do you know of any brands that are using Instagram in clever or unique ways? Share with us in the comments below!
About Author