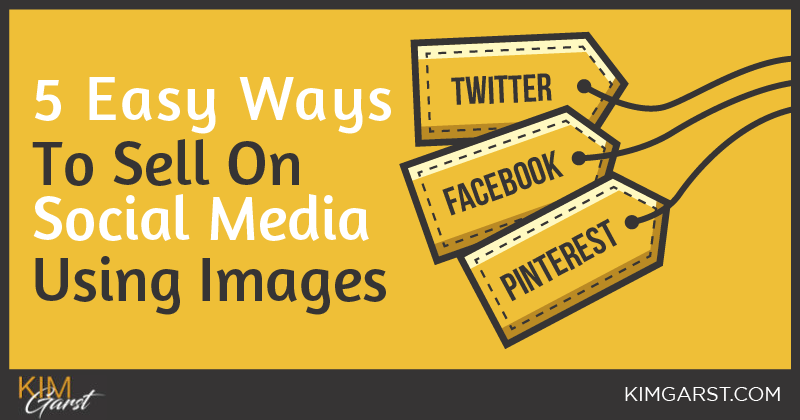 The topic of using social media to sell your products or services is one that is covered often by pretty much every social media 'expert' out there. But selling on social media using images? That's not something that gets nearly as much attention. If you have been reading my blog for a while, you likely already know my views on using social media to sell: generally speaking, the 'hard sell' doesn't work on social media.
If you are constantly promoting your products or services, you are more likely to alienate your fans and followers, not entice them to buy.
However when you use social media to build relationships and to establish yourself as a trustworthy expert in your field, sales will ultimately follow. You don't need to be fake, slimy or overly self-promotional in order to profit from social media! (For more on this check out my post How to Sell Without Sounding Salesy on Social Media).
Now, onto the question at hand: how do we use images to sell our products or services on social media?
Here are 5 easy ways you can make the most of images on social media without alienating your fans and followers.
1. Promo codes.
According to Social Bakers, photos make up 93% of the most engaging posts on Facebook. So rather than simply posting a text-only discount code, take a few minutes to create an eye-catching graphic to promote your sale (for a list of the best tools for creating your own graphics, see my post 6 Free Tools to Create Amazing Eye Catching Graphics).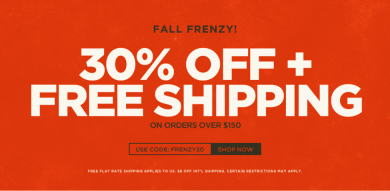 Image courtesy of Karmaloop
2. Product features
Why tell your customers about your product's features when you can show them instead? Visuals have a way of driving your message home in a way that text just can't. An image illustrating the main features of your product will not only grab your followers' attention, but will actually keep them interested long enough to learn about your product.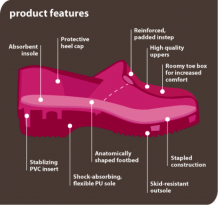 Image courtesy of Medical Clogs by Sanita
3. Useful Infographics
Content marketing is now one of the main ways marketers are reaching out to their audience; providing useful and valuable content (whether text, image or video-based) is far more effective than trying to continually convince your fans and followers to buy your products.
Infographics can be a great way to provide useful information to your readers and followers, all while keeping your company first of mind. While you likely won't see an immediate ROI on infographics, they're great for driving traffic, gaining inbound links and increasing your company's exposure online.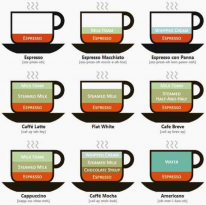 Image courtesy of Lokesh Dhaker under CC 3.0.
4. Image Based Contests
There are loads of ways to use images as part of your social media contests, including:
'Caption this' or fill in the blank contests: best/funniest/most creative caption or response wins.
User-generated photo contests: Ask your fans or followers to submit photos of themselves posing with your product.
Create an eye-catching graphic, and ask fans and followers to 'like to win': Just be aware that while this is within Facebook's contest guidelines, it's unclear whether these types of posts could be seen as 'like-baiting', and demoted in your fans' Newsfeeds.
While contests may not lead directly to sales, they're a great way to promote a product without being overly-salesy…holding a giveaway for a new product is a great strategy to increase product awareness without having to be self-promotional!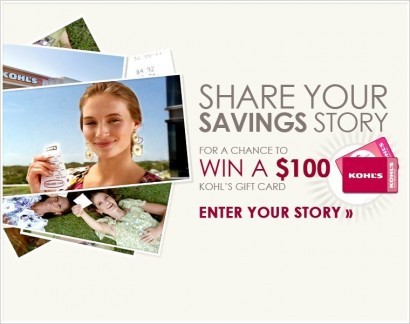 Image courtesy of Kohl's on Facebook
5. Take advantage of rich pins.
Many businesses report that the visitors they get from Pinterest spend more than those from other social media sites. In fact, makeup retailer Sephora even reported that their Pinterest followers spend 15x more than their Facebook fans.
If you are using Pinterest for your product-based business (you ARE using Pinterest, right?), product pins should definitely be part of your repertoire. Product pins allow you to include a price with your product photos; and Pinterest even notifies your customers if or when you drop your price!
For more on using Pinterest to make sales, see my post How to Finally Monetize Pinterest!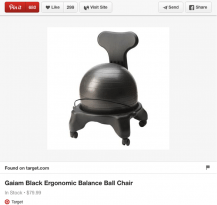 And that's it – 5 easy ways to sell on social media using images! There is no doubt that using images on social media is a great strategy for showing off your products and driving sales – I'd encourage you to use them as a key part of your social media strategy. It's important, however, to remember that selling shouldn't be your #1 priority on social media. When you stop worrying about sales and start focusing on what your audience needs, THIS is when you really start to profit from social media!
How do you use images to sell on social media? Are images currently a major part of your social media strategy? Share below!