The topic of using social media to sell your products or services is one that's covered by pretty much every social media expert out there.
But selling on social media using images?
That's not something that gets nearly as much attention!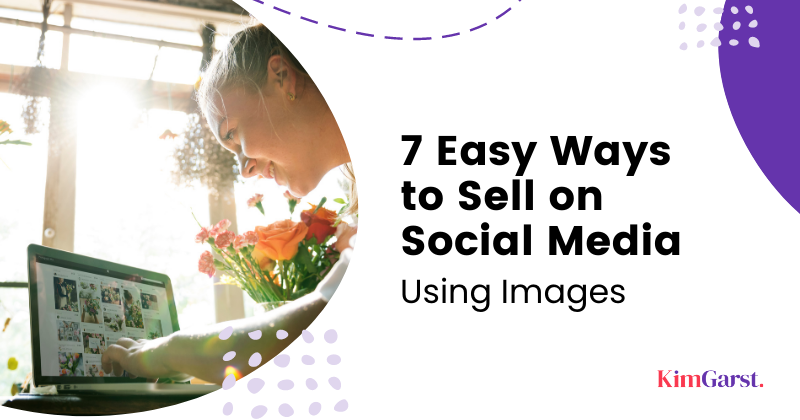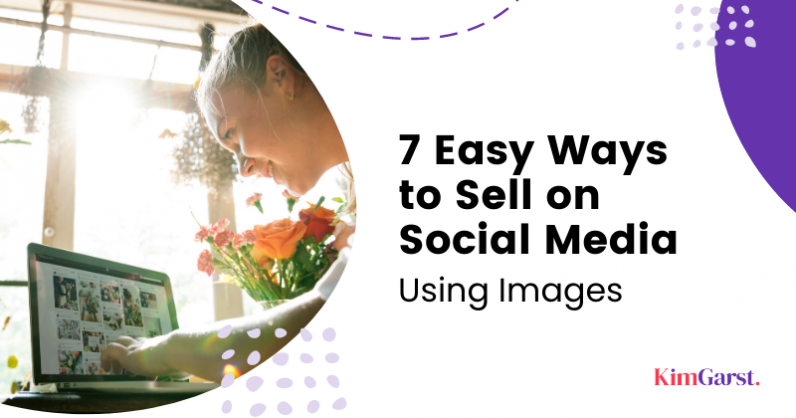 Updated March 1, 2021
If you've been reading my blog for a while, you likely already know my views on using social media to sell: generally speaking, the "hard sell" doesn't work on social media.
In fact, if you're constantly promoting your products or services, you're more likely to alienate your fans and followers than to entice them to buy.
However, when you use social media to build relationships and to establish yourself as a trustworthy expert in your field, sales will ultimately follow. You don't need to be fake, slimy or overly self-promotional in order to profit from social media! (For more on this check out my post How to Sell Without Sounding Salesy on Social Media).
Why are Images on Social Media so Important?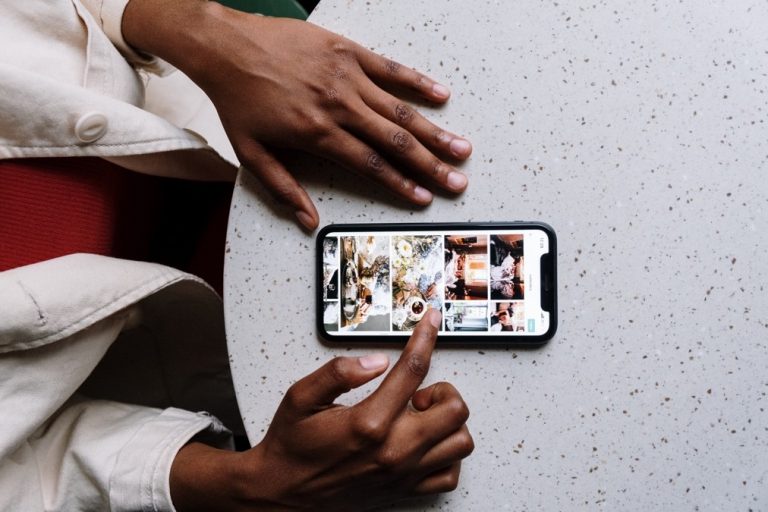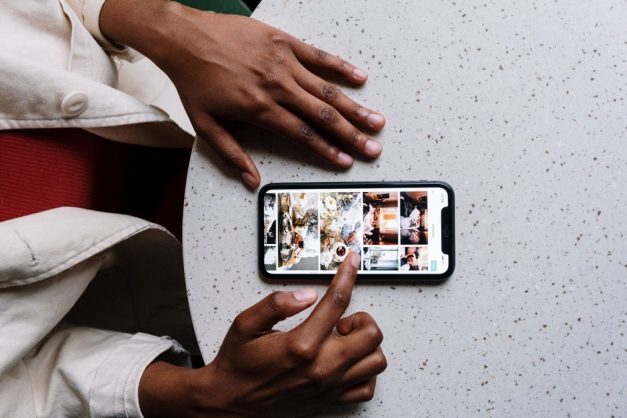 Now, how do images play into all this?
What's the role of visuals when it comes to social selling?
Images and videos can be a great, non-threatening way to share info about your products and services without coming across as overly-promotional.
Using images can also help your product info "stick" in people's minds: research tells us that when information is paired with a relevant image, people retain around 65% of that info 3 days later…as opposed to only 10% when there's no image (source: Brain Rules).
Using images can also help your product info "stick" in people's minds: research tells us that when information is paired with a relevant image, people retain around 65% of that info 3 days later...as opposed to only 10% when there's no image (source: Brain Rules).
Click To Tweet
We also know that when Facebook ads contain images, they tend to be between 75% and 90% more effective (source: Consumer Acquisition), and that tweets that contain images have a 150% retweet rate (source: FinancesOnline). All this to say: If you want people to notice, remember and share your content, using images and other visuals is a great idea!
7 Easy Ways To Sell On Social Media Using Images
Now, onto the question at hand: How do we use images to sell our products or services on social media?
Here are 7 easy ways you can make the most of images on social media without alienating your fans and followers.
1. Promo Codes or Special Offers.

Via Glossense
Have an upcoming sale or promotion?
Instead of posting a text-only announcement or discount code, take a few minutes to create an eye-catching graphic to promote your offer.
Some ideas for promotions you can advertise include:
$ or % discount
BOGO (Buy One Get One Free)
A coupon code (e.g. Use code CHRISTMASCHEER for 10% off)
Free shipping offer
Flash sale (see #7 below for more on this)
2. Product Features.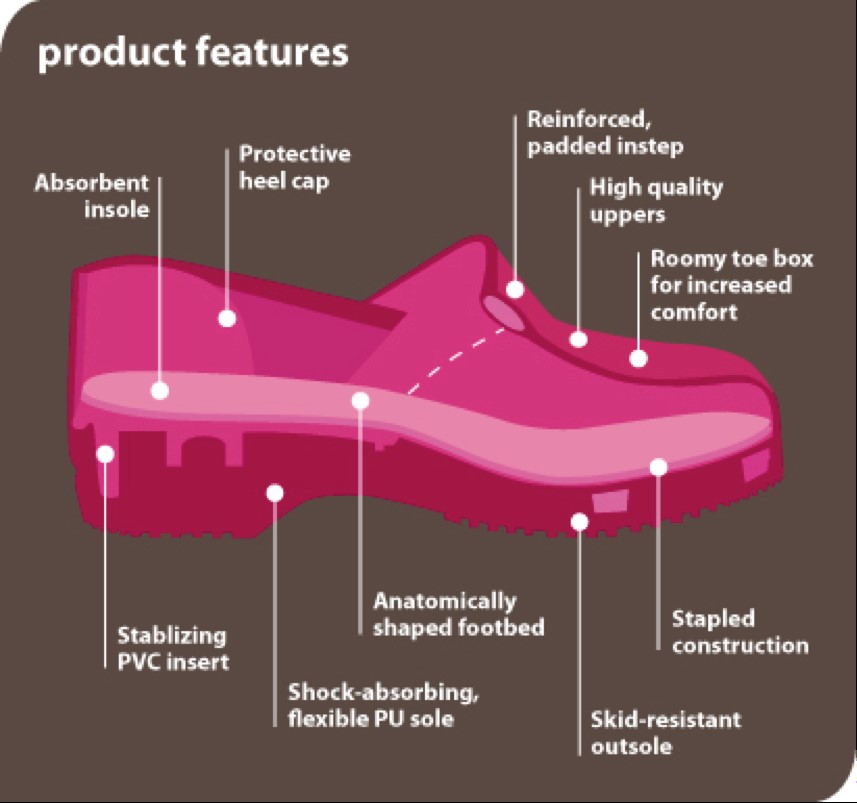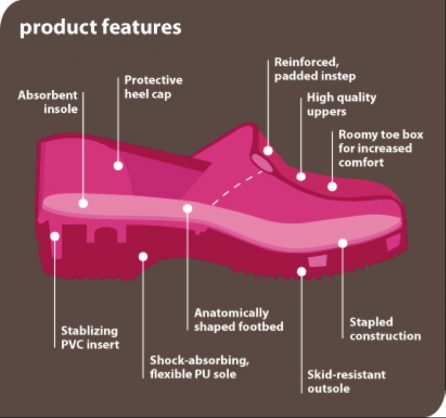 Via Sanita
Why tell your customers about your product's features when you can show them instead?
Visuals have a way of driving your message home in a way that text just can't. An image illustrating the main features of your product will not only grab your followers' attention, but will actually keep them interested long enough to learn about your product.
3. Useful Infographics.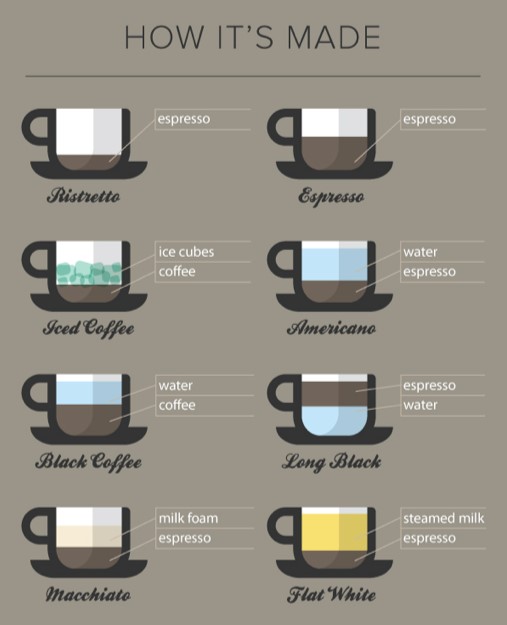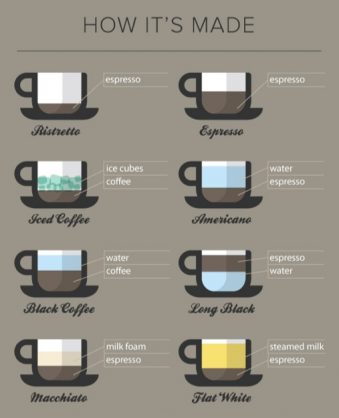 Via Printwand
Content marketing is now one of the main ways marketers are reaching out to their audience; providing useful and valuable content (whether text, image or video-based) is far more effective than trying to continually convince your fans and followers to buy your products.
Infographics can be a great way to provide useful information to your readers and followers, all while keeping your company and products top-of-mind.
While you likely won't see an immediate ROI on infographics, they're great for driving traffic, gaining inbound links and increasing your company's exposure online.
4. Image-Based Contests.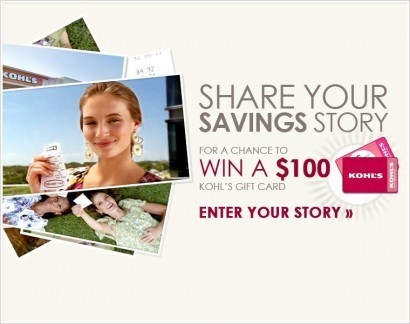 Via Kohl's
Contests are a great way to get your business and products in front of potential customers…without being overly "salesy".
There are loads of ways to use images as part of your social media contests, including:
"Caption this" or fill-in-the-blank contests: Best/funniest/most creative caption or response wins.
User-generated photo contests: Ask your fans or followers to submit photos of themselves using or posing with your product.
Play-to-win games: Some examples could be a "spot the differences" game, or a "scratch to win" ticket (where entrants "scratch" the image to reveal their prize or discount).
While contests may not directly lead to sales, they're a great way to promote your products, keep your business top-of-mind, and generate a ton of buzz around your brand!
5. Product Pins.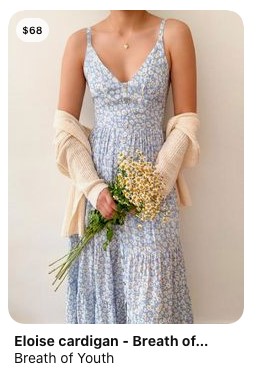 Via Breath of Youth
If you're using Pinterest for your product-based business (you ARE using Pinterest, right?), product pins should definitely be part of your repertoire.
When you use product pins, you can include a variety of information including:
Current availability
Up-to-date pricing
Product description from your website
The beauty of product pins is if you change any of the above info on your website, your pins automatically update with the latest info…no extra work required!
For more on using Pinterest to make sales, see my post How to Finally Monetize Pinterest.
6. Product Mockups.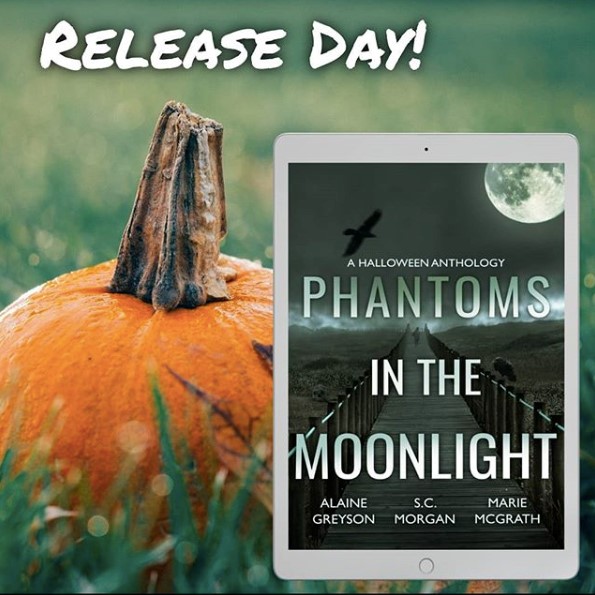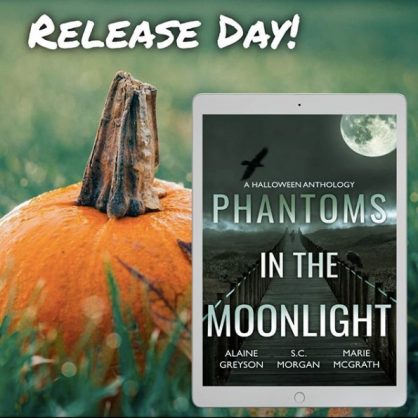 Via Marie McGrath
Do you ever see those cool graphics that show a digital product – like an eBook, online course, or software package – in physical form?
Or an image of a t-shirt, mug or other customized product, that includes the customized text or images, before the product is even created?
These are what are known as product mockups, and they're a great way to grab your followers' attention – before your product even physically exists! You can create  your own stunning mockups quickly and easily using Smart Mockups. Give it a try for free!
7. Countdown Timers.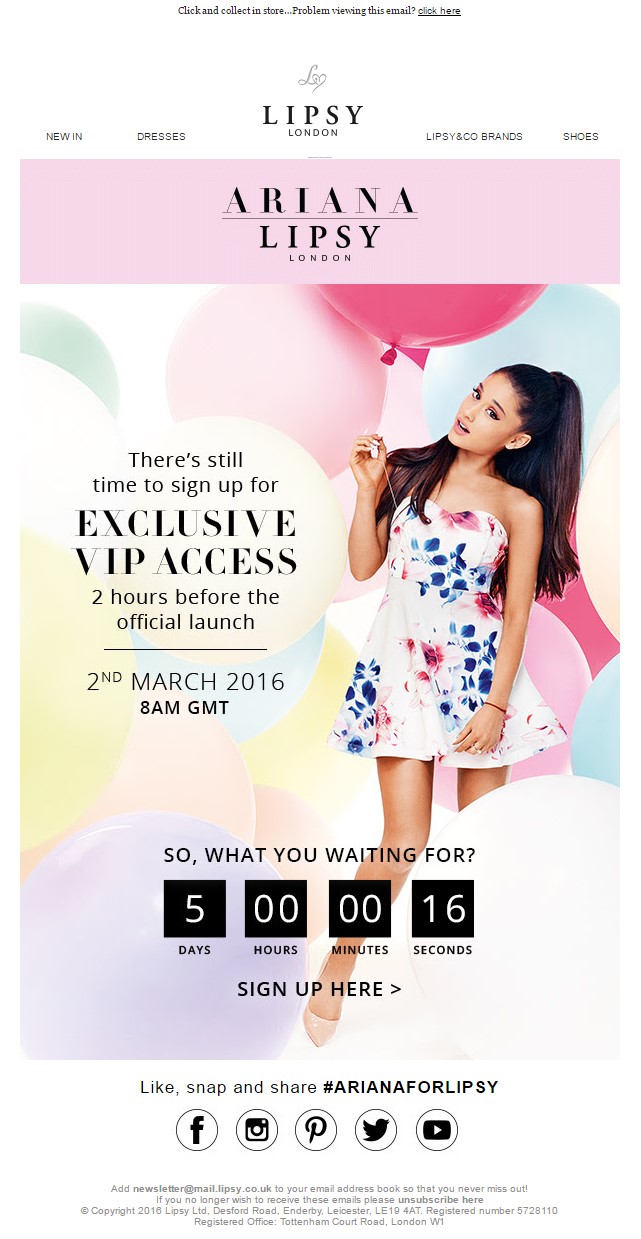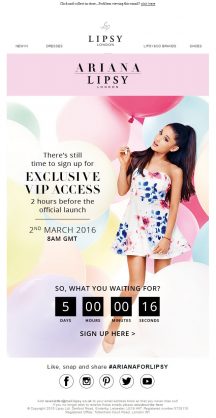 Via Lipsy London
Countdown timers can be a great way to catch your followers' attention and get them to take action…fast.
Use countdown timers to let your followers know about:
An upcoming product launch
A special sale or promotion
VIP access to a new product (see above)
A time-limited coupon code
Cart closing (e.g., when you're going to close registration for an online course)
Final Thoughts
And that's it – 7 easy ways to sell on social media using images.
At this point, I know some of you are probably thinking…
This sounds GREAT Kim! I want to use more images to sell on social media!
But, you may have no idea which tools to use, or where to even start.
That's why I created THREE trainings that will help you get to your goals faster without a steep learning curve:
Quick and Easy Ways to Create Social Media Content for Non-Designers
4 Simple Steps to Crafting Social Media Posts That Will SELL Your Product/Service
How to Use Mockups to Design Ah-May-Zing Visual Content
These online trainings will show you the EXACT steps and tools you need to create amazing images you can use on social media…even if you have zero graphic design skills.
To grab these trainings, simply click on the links above – OR, get ALL these trainings (plus 50+ more) at a huge savings by joining my Business Builder's Academy.
How do you use images to sell on social media? Are images currently a major part of your social media strategy? Share below!
About Author