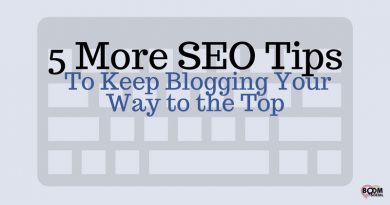 A Focus topic for this month in Social Boom coaching is SEO tips and content marketing, because if you want traffic and an engaged audience on your business website these two elements are essential. 7 SEO Tips to Boost Your Ranking was an article I wrote a couple of months as a guest and Kim has generously invited me to contribute another on the topic. SEO is buzz word and one that generates a LOT of discussion in social media circles! Get SEO correct and great content and you can blog your way to the top in your business.
Once upon a time, the rules of SEO were pretty easy.  Figure out what your audience is asking via Google keywords, put that word or phrase in your blog post as much as possible, in your title, in various tags on the page, and you were golden!  The more the merrier, and for some marketers, getting found via Google mattered more than writing anything that people wanted to read.
Thankfully, Google algorithms have changed and quality content matters.  And it matters more than ever!  These days, not only does spammy, overly keyword stuffed content not help, but it actually can hurt your SEO efforts.  Trying to rank by simply stuffing a word or phrase into an article over and over again will actually push your ranking down rather than up.
But that's not to say there aren't techniques that you can use to move your content closer to the top of Google's search.  Here are 5 more SEO tips to keep your content moving up to the top.
5 More SEO Tips To Keep Blogging Your Way to the Top
1.     Keywords Are Good; Rich Keywords In the Right Context are Better
What this means is this:  While there might be a keyword phrase you're trying to rank for, contextual SEO relies on a variety of words and phrases related to your content.  Google is smart enough to recognize other words and phrases that belong with your keyword.  If your keyword is in an article with other related words and phrases (it's in the context of an article about that topic), you'll gain a lot more traction than you would with an article that just has your keyword stuffed in to it any old which way.
2.     Use Your Analytics
If you don't have an analytics program installed on your blog, you're missing a lot of great information about what searches are bringing people to your site! Take the time to regularly look at your analytics information to see which pages and posts are most popular, and which searches are bringing people to those pages and posts.  Chances are – those are good topics to write about more!
3.     Include a Pin-Worthy Graphic With Every Post
Pinterest is certainly a great source of traffic if one of your pins is shared frequently and people click through to it. However, what many people fail to realize is that having a pin from every post also is a great source of backlinks to your site!
4.     Find Where Your Audience Already Is
Where is your audience already gathering and communicating online?  If you're addressing health issues, maybe try WebMD or forums on Doctor Oz's website? Whatever your niche is, find out where your audience is and make sure you're an active member in those communities as well.
5.     Create Internal Links Often
One of the easiest ways to boost your SEO is quite simple. As you create articles that relate to other areas of content on your site, create anchor links among the pages of your site. This signals to Google that your site is cohesive, that it relates to a main theme or interest. It also can be a way of providing value for your readers. If you have an article or page that helps make a concept more understandable, it's valuable to provide that link for your readers within your current article.
Boosting your blog's SEO is a process that takes time but is worth the effort. Which of these tips do you think might give you the biggest bang for your buck? Let me know – I'd love to know!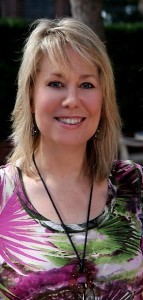 This article was contributed by one of my Social Media Apprentices, Elizabeth L Maness at www.assistsocialmedia.com. Elizabeth Maness is the owner and CEO of Assist Social Media, a social media marketing company dedicated to increasing your online presence through branding, SEO, blogging, and content marketing.