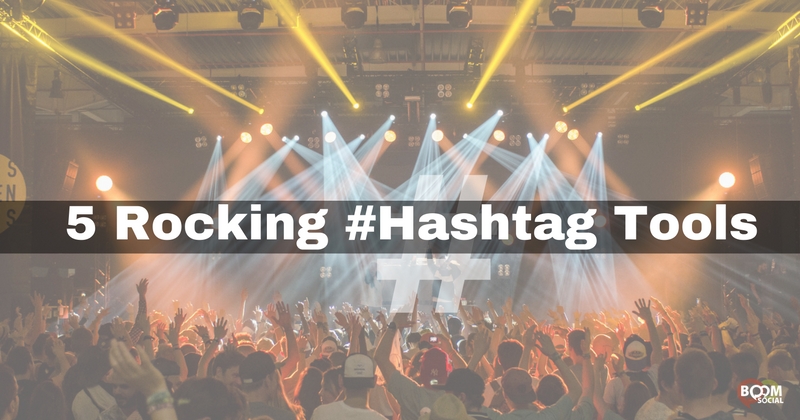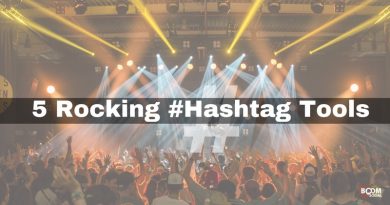 Hashtag: a word or phrase preceded by a hash sign (#), used on social media sites such as Twitter to identify messages on a specific topic.
Source: Google
If you haven't yet ventured outside of Twitter's simple interface for hashtag management and research, you're missing out.
Twitter is great for basic tweeting, however if you want to do anything more in-depth – like hosting a chat, getting info on influencers who are using a particular hashtag, or finding new hashtags to use in your niche – I'd highly encourage you to branch out and try some third-party applications.
Here are 5 tools that will take your understanding and experience of hashtags to the next level!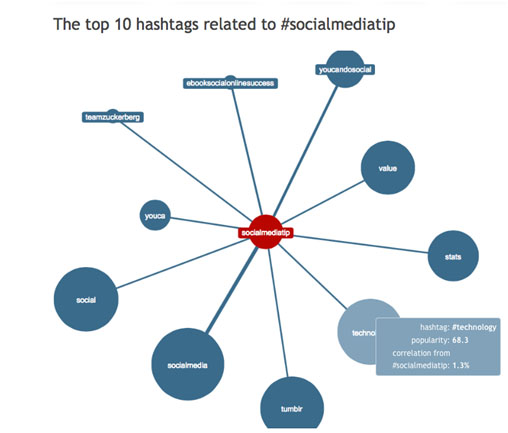 This tool is fantastic on so many levels:
For finding existing conversations to contribute to
For getting a visual representation of important conversations related to a hashtag (see screenshot above)
For seeing the top recent tweets related to a hashtag
For finding top influencers related to a certain hashtag
To find the popularity of a particular hashtag by showing you trending data for the past 2 months
For competitive analysis (e.g. finding out who's using certain hashtags in your niche)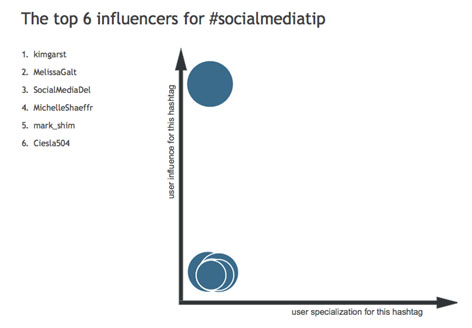 2. Twubs

If you're looking to streamline and organize your Twitter chat experience, you're going to love Twubs.
When you host a chat using Twitter's interface, it can be easy to have your tweets get lost in the crowd, as there's nothing to differentiate your tweets from everyone else's. This can make it extremely difficult to moderate the conversation and keep things moving smoothly.
Besides helping host tweets stand out, Twubs:
Posts your chat on their chat schedule, potentially adding additional tweeters to your chat
Gives you the ability to brand your page, meaning you can promote your business to your audience while you chat. Your chat page can even be embedded directly onto your website if you like.
Software allows tweets to show up instantly, meaning no delays and no waiting.
3. Tagboard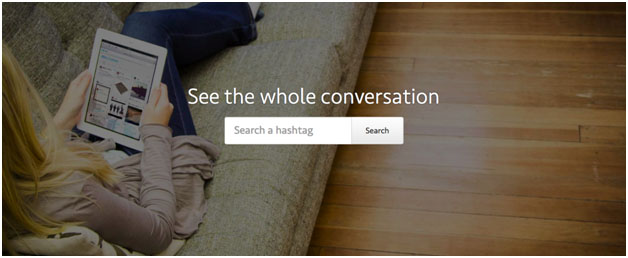 Tagboard is unique in that it allows you to track conversations happening across various social networking sites. It currently aggregates information from Facebook, Twitter, Instagram, App.net, Vine and Google +.
It also allows you to create your own boards based on unique hashtags, and includes multimedia elements like images and videos as well.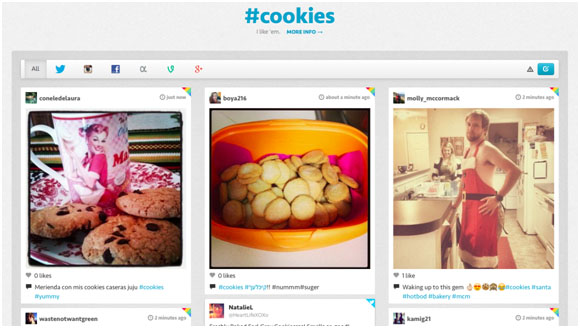 4. Tagdef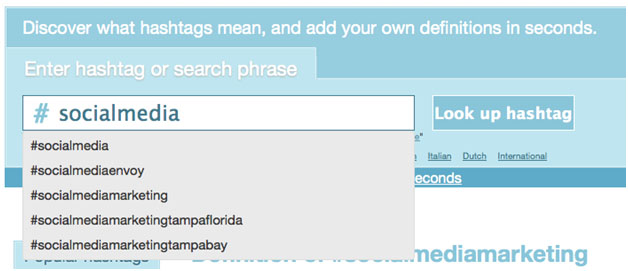 Have you ever seen a hashtag and thought, "huh??".
Well, rather than jumping into the conversation without knowing what the conversation is really about, try making a quick visit to Tagdef first.
Type in the hashtag you want more info about, and voila! An instant definition of that hashtag, along with a list of related hashtags so you can gather even more relevant info. Be sure to add your own definitions for terms in your niche (especially if you've created a unique hashtag!).

5. Tweet Binder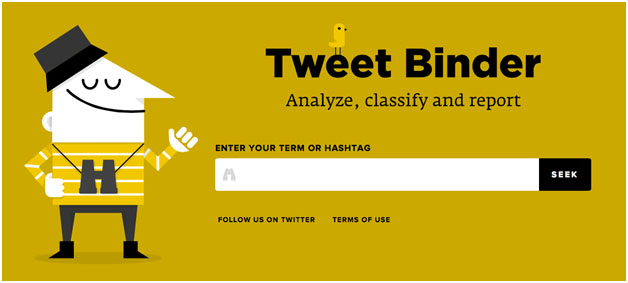 Tweet Binder is a bit different than any of the tools above, as it allows you not only to search for keywords or hashtags, but also to categorize them. By organizing results into 'binders', you can drill down into the results even further.
For instance, if you run a report for 'ice cream', you can create a binder called 'chocolate' to see only tweets containing the words 'chocolate' and 'ice cream'.
You can also view fairly detailed statistics about the keyword or hashtag in question, such as the total number of tweets containing that keyword, as well as the most active, popular or highest-impact contributors using that term.

What tools do you use to monitor and track hashtags? There are so many great tools that didn't make it onto this list, so I'd love to hear which one(s) you find particularly useful!
About Author