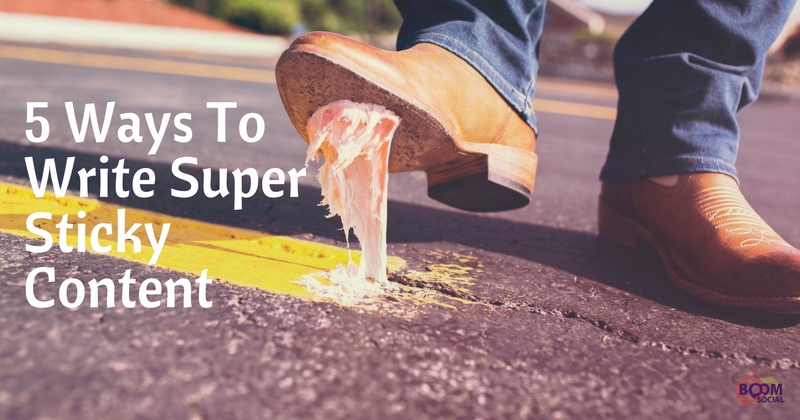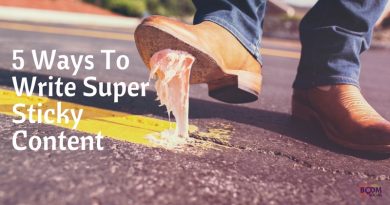 If you are creating content as part of your online marketing campaign, then your ultimate goal should be to create "sticky content." What exactly IS sticky content? Basically, sticky content is the type of content that is so GOOD that it brings readers back and back again. It "sticks" in their minds and they remember it right when they need it.
If you have access to analytics, you can see how many unique visitors you have versus the number of page views. This is a good indicator of how sticky your content is. If you have more page views than unique visitors then you most likely have articles or blogs that are bringing in return readers — which is great!
So, what exactly does it take to create sticky content? It is a combination of quality content, timeliness and consistent publishing. Here are a few ideas:
Think Like Your Customer
It is easy to write over and over and over again about why your product is so wonderful or why your service is the best. But that is not what your customer is looking for when they fire up their computer or do a Google search. They are searching for something. They are trying to solve a problem.
You will create sticky content when you start digging in and answering customer questions. If you sell essential oils for example, a post about how to calm a bee sting is going to be a lot more sticky than a post about the quality of your oils.
Be Unpredictable
Nobody wears the same outfit everyday or listens to the same music. Well, maybe music, but you get what I mean! People love the element of surprise. As writers, it is easy to get into a rut — pumping out the same "type" of content day after day. Break that cycle. Mix it up.  Readers love seeing something new, seeing a different side of you. This could mean bringing in guest authors that can offer a new perspective. Or it might just mean conducting an interview when you normally do informational articles.
Do Not Hide Your Emotions
Some of my most popular blog posts have a personal element to them. When I share my emotions, readers respond — and that is completely natural. People are hardwired to listen to their hearts. When we share stories (about ourselves or even about someone else) that have a personal element, people are going to connect.
If you are building a coaching business, do not be afraid to share where you have come from. Readers will find it inspiring and REAL. If you have had a bad day, do not be afraid to pull back the curtain a bit and share. Likewise, be sure that YOU are a part of your blog. Is your photo easily found? Can readers quickly navigate to a bio? These simple design elements go a long way towards building relationships.
Go Interactive
Getting readers to participate somehow on your blog is a great way to get them to return! Encourage comments, hold a competition, have readers vote on something, host a giveaway, encourage readers to subscribe, etc… These types of interactions encourage readers to come back to comment again or view the results.
When readers are commenting on your posts or articles, be sure to comment back. Look at each comment as an opportunity to connect. You never know where that relationship may lead!
Publish Consistently
I know I say this often, but it begs saying again. Consistency is key when it comes to maintaining readership and creating sticky content. Nothing is worse than discovering a great new blog only to find the author has not actually updated it in months. Believe me when I say that once readers have found you and decided they like you, they want more content from you!
About Author