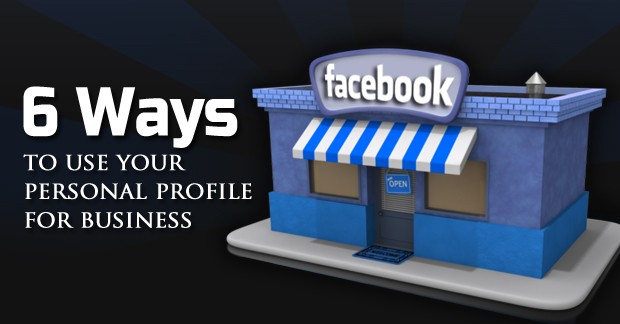 Do you cringe when your business associates send you a friend request on Facebook?
Do you struggle with figuring out 'how much is too much' when it comes to sharing personal information your business colleagues may see?
Well, the good news is that there are ways you can use your personal profile to supplement and enhance your professional presence on Facebook, and it doesn't have to mean sharing all your deepest, darkest secrets with your business contacts.
It also doesn't mean going against Facebook's Terms of Service, which state that your personal profile is intended primarily for individual, non-commercial use.
Although I would never recommend using a personal Facebook profile to the exclusion of having a Facebook business page, I'm a huge fan of using the two together for optimal results and interaction.
It doesn't have to be one or the other!
Bottom line…there are ways to use your Facebook profile for both your personal and professional activities.
Following are 6 tips and best practices for using your personal profile for business.
1. Allow non-friends to follow your posts.
In case you are not familiar with the follow function, it allows people to subscribe to your posts without you having to actually friend them.
Whenever you post an update that is marked as 'public', those who are following you will be able to see them.
This is a great way to use your profile to connect with customers (and potential customers) without sacrificing your privacy.
To allow people to follow your posts, click on Account settings–>Followers–>Turn on Follow.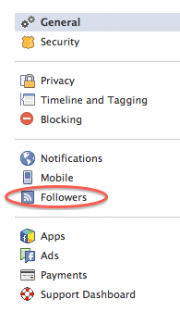 Now those who are following you will only see updates you have specifically marked as 'public'.
2. Keep your cover photo professional, with a touch of personality.
Remember that your personal profile is just that: personal.
Although it can be tempting to use all that real estate at the top of your page (aka your cover photo) to promote your business, this can be a huge turnoff.
Instead, try to keep it a little more informal, showing both sides of yourself: professional AND personal.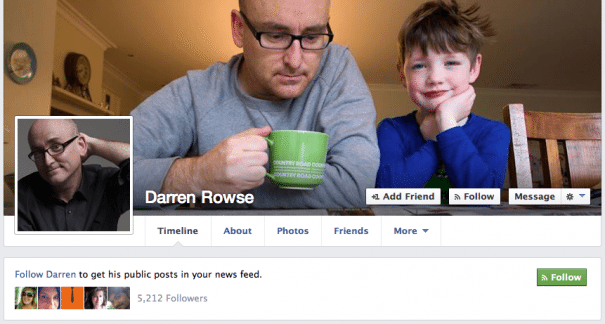 3. Link to your business page from your personal profile.
Did you know you can include a link directly from the 'About' section of your profile to your business page?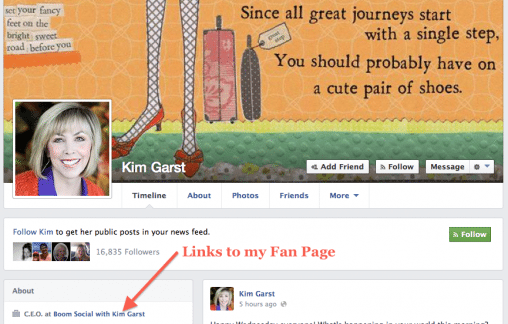 To include a link from the 'works at' section of your profile to your fan page, simply go to  your profile page, 'About' in the left sidebar, 'Edit or Remove', and then 'Update Info'.
Now you will be given the option to update your place of work under 'Work and Education'. Begin typing in the name of your Facebook page, hit enter, and voila! Your personal page now links to your business page! This is prime real estate so make sure you take care of this!
4. Participate in industry groups.
With your personal profile, you are able to join and participate in industry-related groups. With your Facebook page, you can comment on other pages, but that is about it.
For this reason, you cannot beat the flexibility of a personal profile when it comes to networking.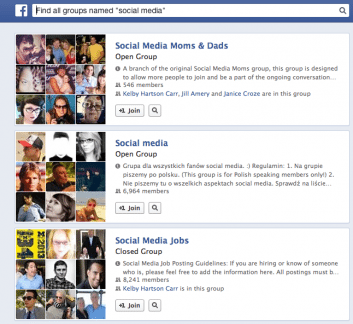 5. Segment your lists.
If you cringe whenever a business associate sends you a friend request, you will like this one. Rather than stressing out over who to add and who not to add to your friend list, segmenting your list can help.
When you post an update, you are always given the option of who can see your post. If you have taken the time to segment your list into say, 'Business associates', 'Personal', and 'Clients', you can target each and every post to whichever group you would like.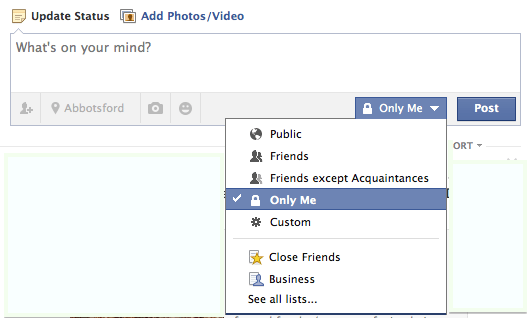 To set up custom lists, simply go to Home->Friends (bottom left sidebar)->More->Create List. Then when you post an update, you can select which list you would like your update shown to. Is this HUGE or what?
6. Adjust what you see in your newsfeed.
Let's face it, the more friends you make on Facebook, the harder it is to keep track of individual status updates.
You may also decide that you don't always want to see updates from business associates 'after hours'.
Well, this is a handy tip for keeping on top of updates from specific groups of Facebook friends.
For instance, by setting up lists of potential clients, clients, and personal friends, you can easily keep track of updates that you may want to comment on or engage with in some way.
To adjust what's shown in your newsfeed, you can filter posts by friend lists. Simply go to your home page, and under 'Friends' you should see a list of the different friend lists you've set up.
Click to see only updates from the lists you would like.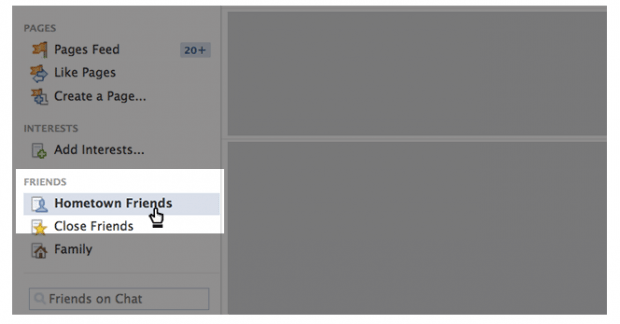 As you can see, using your personal profile for business doesn't have to mean sacrificing your privacy or coming across as unprofessional!
You really can have it all!
Do you use your personal profile for business? How does that work for you? Have you made use of the tips and best practices above?
About Author