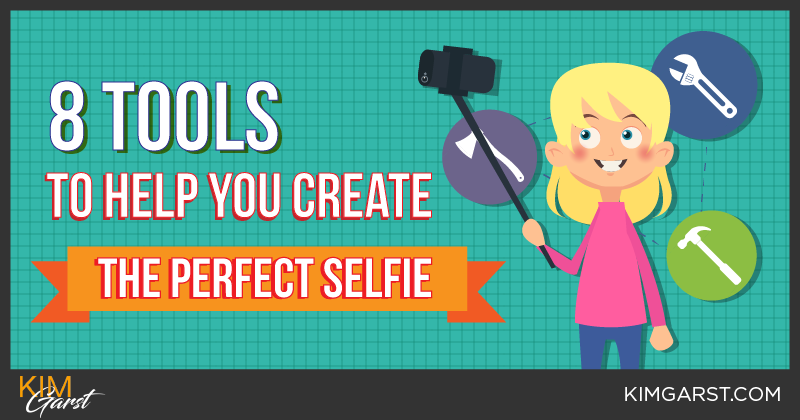 I have to admit, I am a bit fascinated by the concept, popularity and mass use of the 'selfie'. The word itself came into existence back in 2002, but has really taken off in the past few years due to the huge popularity of sharing selfie's on social media. In fact, the word 'selfie' was even named International Word the Year for 2013 by the Oxford Dictionary! Who knew, right?
Some may call selfies the ultimate in vanity, but there is no denying their importance when it comes to social media. In one image, you need to convey not only WHAT you look like, but HOW you want others to perceive you.
Let's be real…not everyone can afford professional headshots, not to mention that some of us are lacking the skills and knowledge to take a decent-looking selfie. <grin>
A few months ago, I wrote an article about how to use selfie's from a marketing standpoint. You might want to check that out if you doubt there is marketing value in the selfie craze.
Following are 8 tools (most of them free) that you can use to create the PERFECT selfie.
Just please keep one thing in mind: while the tools below can help you accomplish some pretty amazing things, you still want to be sure your selfie accurately represents you!
1. YouCam Perfect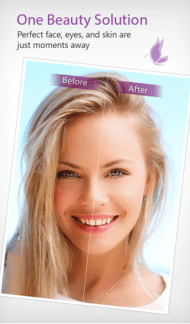 This app provides a host of re-touching effects, and allows you to smooth lines, diminish wrinkles, adjust skin tone and much more. It also allows you to add frames or themes to photos, and to artfully combine multiple photos into a collage. Have a great picture you want to use, if only it wasn't for that one thing (or person!) in the photo? YouCam Perfect lets you easily remove objects or people from your image.
Cost: Free
Download on iTunes or Google Play.
2. The Selfie-Analyzer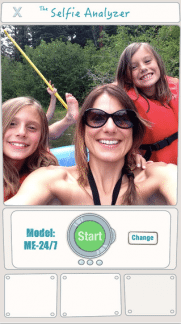 Diminish the guesswork when it comes to deciding on which image to use. The Selfie-Analyzer does just what it says: it analyzes your selfie to help you determine how it will 'perform' on social media, what mood you are conveying in the photo, and even gives you an overall grade for your selfie.
Cost: Free
Download on iTunes.
3. MomentCam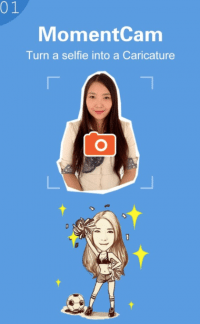 Have a more light-hearted approach to the selife? MomentCam may be the app for you. This app allows you to convert your selfie into a cartoon…simply upload your image, 'cartoonify' yourself, and then download your caricature or even animated emoticons.
Cost: Free
Download on iTunes or Google Play.
4. Perfect 365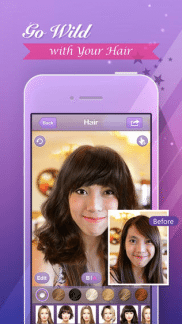 This virtual makeover app allows you to add makeup, soften your complexion, whiten your teeth or even try out different hairstyles. The app comes with TONS of customization options, making this a fun little app to waste a ton of time on!
Cost: Free
Download on iTunes or Google Play.
5. Loopcam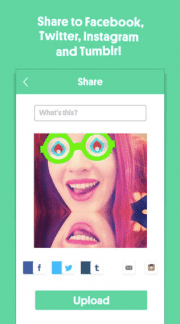 Looking for a completely different kind of selfie? Then how about an animated one! Loopcam lets you create video loops by simply snapping a series of photos, and then uploading them to the app. Easy as that.
Cost: Free
Download on iTunes.
6. Facetune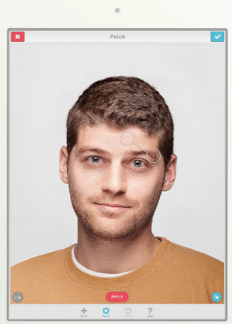 Retouch your face, perfect your skin, blur out the background of your photo and choose from various lighting styles, textures and filters. Advertises itself as a cheaper (but equally effective) alternative to Photoshop for selfies.
Cost: $2.99
Download on iTunes or Google Play.
7. Selfie Cam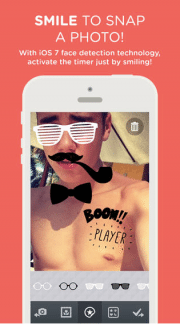 One of the quickest and easiest ways to get the perfect selfie, this app advertises itself as allowing you to "snap, decorate, edit and share the perfect selfie using only your thumb." The app also comes with tons of stickers, frames and decorations, providing almost unlimited customization options for your selfies.
And one of the coolest features of the app? It can automatically detect when you smile…and your smile triggers the timer. A perfectly timed selife every time!
Cost: Free
Download on iTunes.
8. Frontback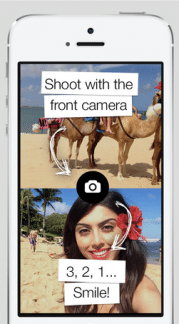 A typical selfie shows what you look like, but it doesn't show what you are looking at. This app allows you to snap a photo of yourself, but also to take a picture of what you can see. This means you can capture your reaction to a particular sight or situation, and then combine this with a shot of whatever it is that elicited your reaction.
Cost: Free
Download on iTunes or Google Play.
What's your favorite selfie app? I'd love to hear your recommendations in the comments below!
About Author