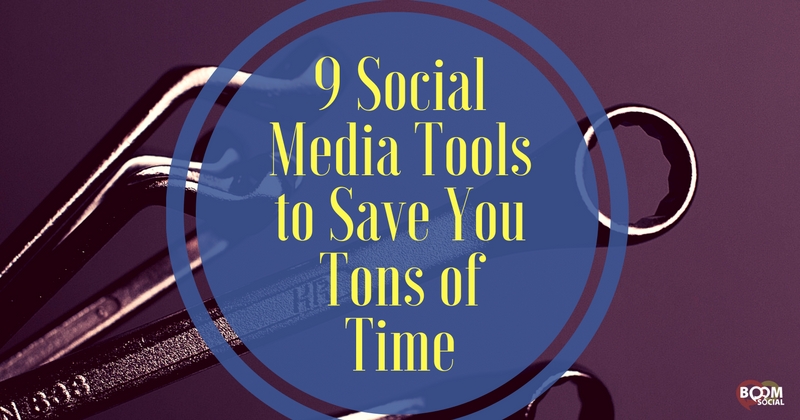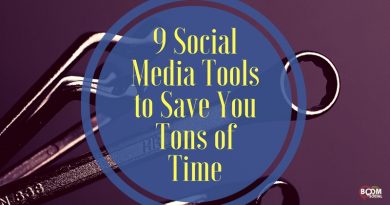 There's no doubt that social media is one of the most effective ways to forge relationships online. However as most of us have probably experienced, it can also take up a whole lot of time. For this reason, I'm always on the lookout for social media tools that can help make my social media activities more efficient and more effective.
Following are 9 social media tools that can enhance your social media efforts, as well as save you tons of time.  They make your life easier by allowing you to:
Integrate various social networks
Schedule your posts or post in bulk
Perform advanced conversation tracking
Easily find new content to share with your community
Manage your time spent on social media more effectively
Find new influencers to reach out to
As always, please add to the discussion by letting me know your favorite tools at the end of this post! 
1.      Tagboard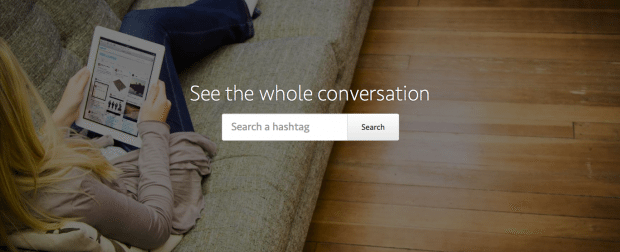 Tagboard is one of my favorite social media tools for social media monitoring. It allows you to easily keep track of hashtags on major social networks, including Facebook, Twitter, Instagram, Google+ and Vine.
It can be extremely difficult to monitor and track conversations happening across multiple platforms, and Tagboard saves you a ton of time by allowing you to create custom boards with content from each platform.
2.      Social Oomph

If you are a high-frequency poster on social media, you will appreciate the benefits of using a service like Social Oomph. While there are other products that allow you to schedule social media posts, Social Oomph also allows you to save and re-use drafts, schedule posts in bulk, and submit social updates via email.
It also offers advanced searches that allow you to easily find influential or relevant people to follow, and that will even alert you when certain keywords are used on Twitter.
While not the fanciest-looking tool, it will undoubtedly save high-volume social media marketers loads of time over the long term.
3.      Hootsuite

You just knew Hootsuite had to be on here, right?
Even if you opt for the free version of the platform, you will quickly experience such benefits as being able to manage multiple social media accounts in one place, and to schedule updates in advance. As a basic social media tool for small business owners, you just can't beat Hootsuite.
And the good news is that if you do decide you need more functionality, like advanced reporting or team collaboration, the pro version of the platform is only about $9 per month.

This is another great (free) tool for monitoring keywords and hashtags across multiple platforms. In fact, as it monitors over 100 social networking sites, it gives some of the most comprehensive social media keyword keyword research available.
Some of the best features of the platform are its simplicity, ease-of-use, and the analytics it gives for specific keywords. Measuring influence in terms of strength, sentiment, passion and reach, it gives you a quick snapshot of the current status of a particular topic or phrase.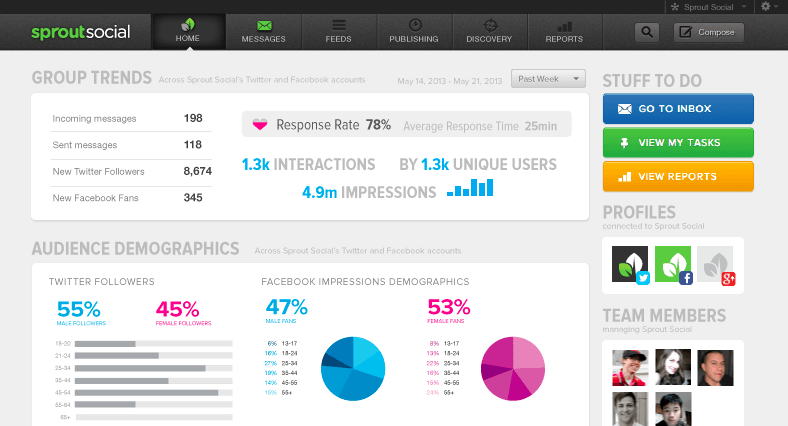 As one of the most comprehensive social media solutions, Sprout Social is extremely robust and feature-rich. While there is no free version (apart from a 30 day free trial), a basic membership is only about $40 per month. While this may seem like quite a bit more than other platforms (because it is), it does offer some unique features that many other services don't.
One of the best features of Sprout Social is their customizable inbox. By allowing you to decide what comes into your inbox, and then reporting on how efficiently you're responding, you can make sure you're always on top of your most important messages and tasks.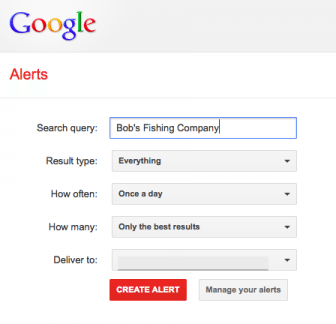 A simple tool, but one that can save you from running countless searches for mentions of your products, website or brand!
Signing up for Google Alerts is free and easy, and ensures you never miss a brand mention again. You can select as many keywords as you like, and each time the word or phrase is used online, you'll receive a notification. This is a great way to track mentions not only of your own brand, but of your competition.
7.      Rescue Time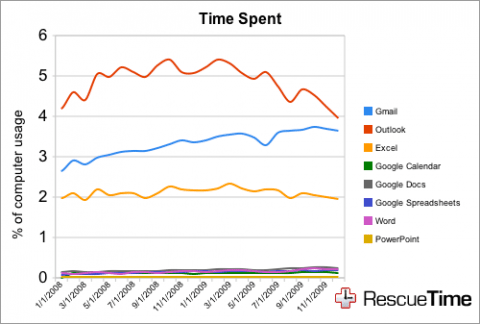 If you ever worry that the amount of time you spend on social media may be, well…excessive, Rescue Time can help! By running in the background of your computer or mobile device, the software tracks exactly which websites or activities you are using, and how much time you are spending on each.
For instance, do you have any idea how much time you spend on:
Email?
Facebook?
Twitter?
Hootsuite?
Randomly surfing the net?
An added benefit of Rescue Time is that you can also set alerts to let you know when 'time's up' for a particular activity!
8.      Swayy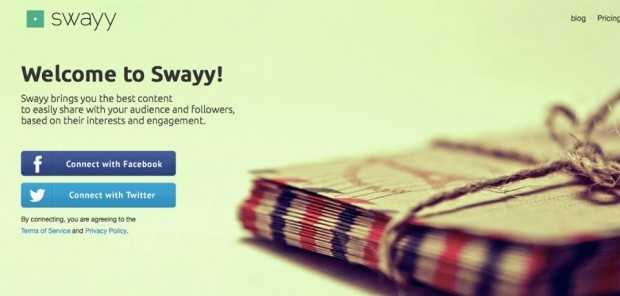 If you ever struggle to find content to share with your community, you'll love Swayy. By finding the most important social media posts and dropping them right into your dashboard, you'll always have a steady stream of sharable content.
The platform also allows you to easily share this content cross-platform with your audience. As you use the program more and more, it 'learns' what types of content you enjoy, and most importantly, what types of content resonates the most with your community.
No more searching through your social media posts for sharable content…just check your Swayy dashboard!
9. Inkybee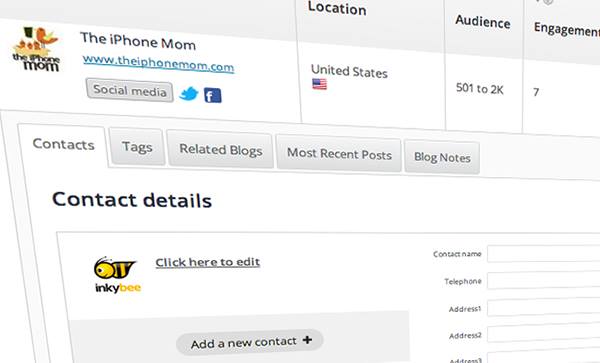 We could all use more friends, right?
Rather than randomly searching the web for new or influential blogs in your niche, Inkybee does all the hard word for you. Simply type in a keyword related to your niche, and the platform will return a list of the blogs that are most closely related.
The best part is that rather than simply returning generic Google-like results, you receive stats on each blog, including audience, engagement levels, posts per week, and number of inbound links. This makes reaching out to influential bloggers in your niche a breeze!
There are countless tools that did not make it onto this list, but these are a few of my favorites. As I hoped I have pointed out, working smarter, not just harder, is the best way to make the most efficient use of your time online!
What's your favorite social media tool? How does it save you time? Share below!
About Author