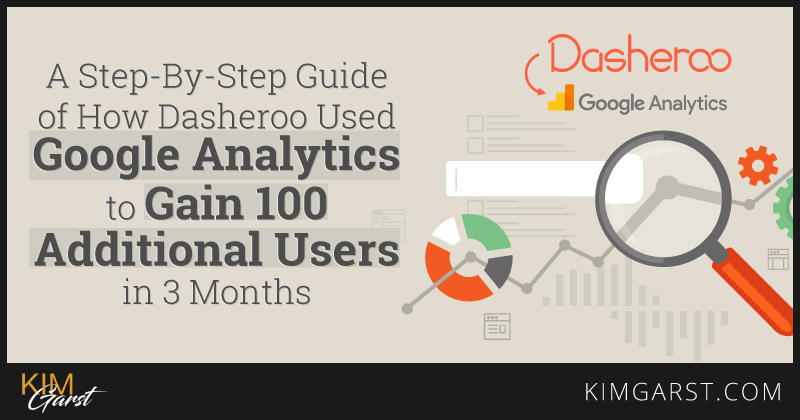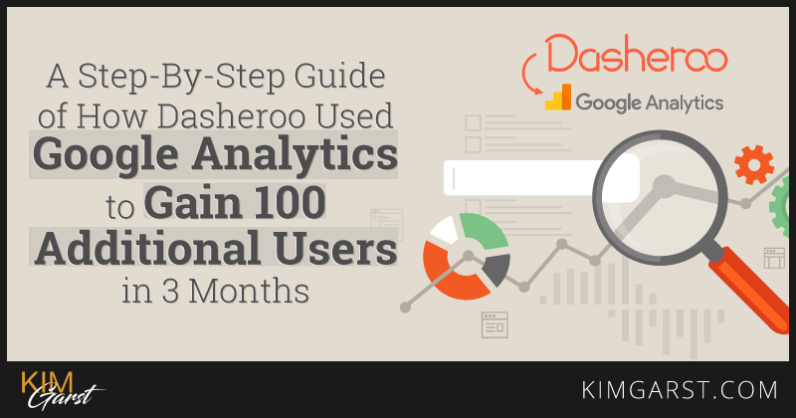 Google Analytics can uncover mounds of useful data, IF you know how to use it. It's such a powerful tool, and it can really surface gems of data that can really give you insight into how you can grow your business by making just a few simple changes.
At Dasheroo we did just that. We used our own tool to surface some really great information about our most visited web pages, data we get straight from Google Analytics just in a more comprehensive format. Then we dive into Google Analytics when we need to go deeper, and that's just what happened on a warm October day in sunny San Francisco!
Here's Our Investigative Google Analytics Story
On this day we were looking at our website traffic and noticed that a page on our blog was getting an enormous amount of traffic (for us anyway!).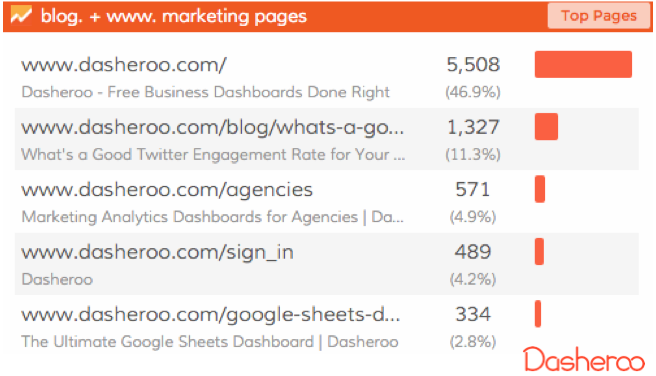 The page on our blog was What's a Good Twitter Engagement Rate for Your Tweets. So we did some searching on Google and as it turns out when you search on the term "Twitter engagement rate" you get our blog post.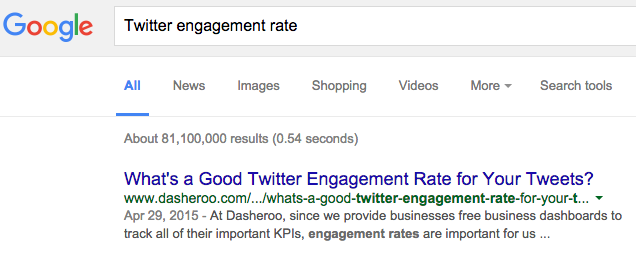 Bonus right? Yes and no! The goal with our content is to engage people and get them to sign up to use our free business dashboards. So you can imagine how bummed  we were when we looked deeper into Google Analytics to discover that no one was signing up from that page, or the blog in general. Why weren't they? Because we really weren't giving them the opportunity to.
Make a FAST Change Now…
At this point we decided to take a step in the right direction and make it crystal clear about what we wanted people to do: sign up for a free Dasheroo account.
Using a WordPress plug-in we decided to install PopUp Maker and launch a pop-up window over the entire blog with a clear call-to-action.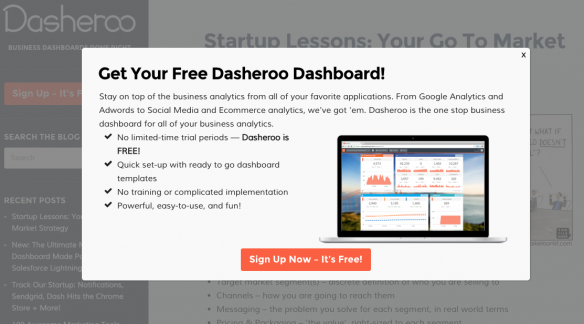 Back to Google Analytics we went to see if there was a change. We started the blog pop-up in October and from the pop-up alone we got 90 sign-ups.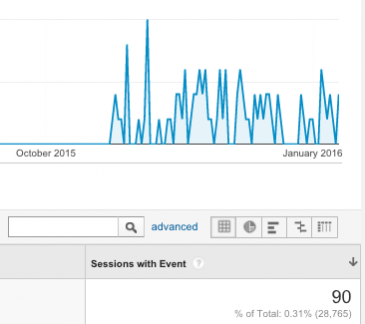 Since the October pop-up launched we have 220 sign-ups overall from the CTA button on the blog as well as the pop-up.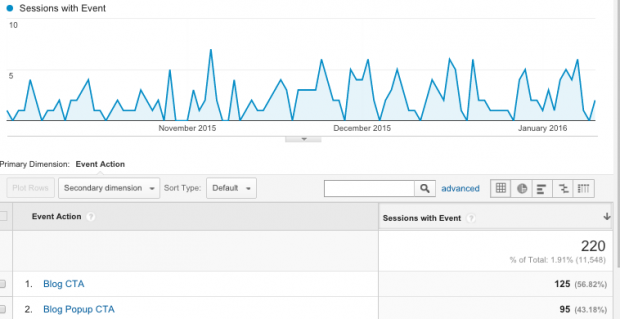 And for the entire year from the blog we've driven 364 sign-ups. Prior to October we only had 144 sign-ups to date.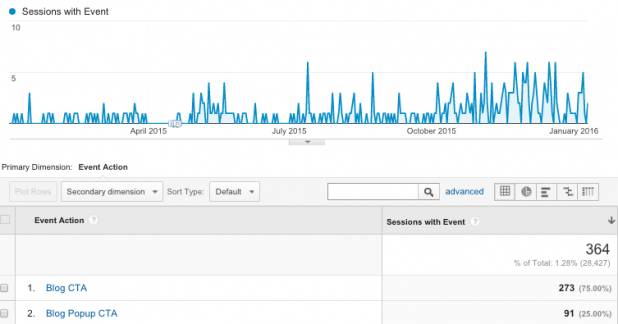 Let's put that into perspective.
January-September =  16 sign-ups /month
October-December =  73 sign-ups per month!
Enough said.
And It Gets Better
We were fine with having the pop-up on the blog. We made some changes over time; we gave people a bit more time before the sign-up form 'popped' and if they were cookie'd they wouldn't necessarily see it again so soon.
But we still weren't getting the numbers we wanted from that dang awesome Twitter post. I mean, we looked and in October the numbers from that post went from basically "0" to 1 sign-up for half of the month.

So we wanted to see if we targeted the pop-up specifically to the content on the page, if that would make a difference. Wouldn't it be great if Popup Maker enabled this? They do! So we chose that page, reworked another pop-up so it really spoke to the person's interest as they were reading about Twitter engagement.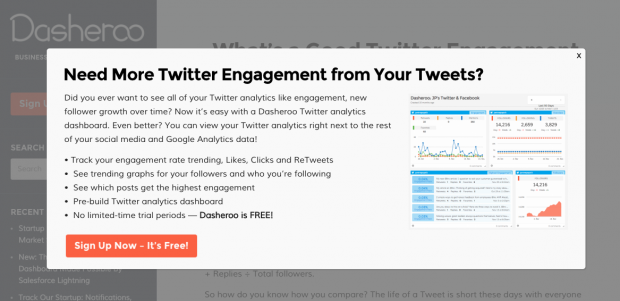 We launched this the 2nd week of November. Back to Google Analytics we went! What happened?

We increased our sign-ups to 10 from that page alone. Then we tracked it for December.

We got 23 sign-ups from that page alone, with no additional marketing and a very small traffic uptick. And check out the improvement in sign-up rates as we optimized:
Before optimization: 0.2%
Adding a pop-up form: 2.6%
Targeting pop-up form messaging: 4.1%
What's Next?
As our traffic grows and we publish more and more content, we're going to make sure we optimize that content not only for SEO but for our call-to-actions as well. So we'll be looking at all of our most trafficked pages using Google Analytics to see how we can optimize them not only on our blog but on our website as well.
We'll also be looking at our Google Analytics Search Engine Optimization – Landing Pages report to view landing pages by how many impressions they're getting, the clicks and the average position. This way we can prioritize and focus on the ones we think will convert to a sign-up.

And all of this is made possible by the power of Google Analytics. How are you making the most of this powerful tool?
About Author