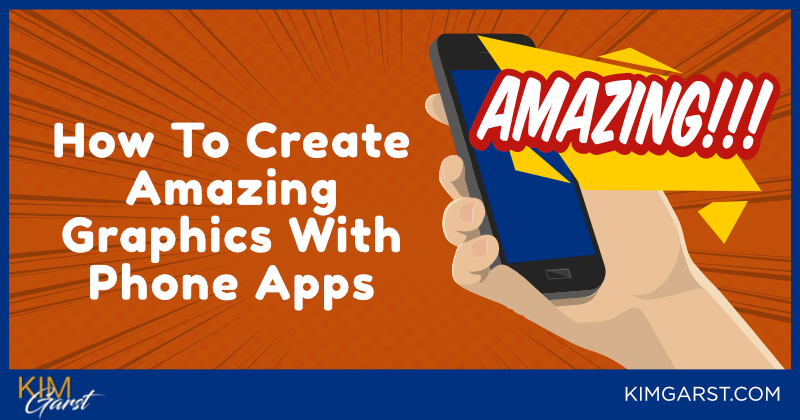 Did you know there are many free and low-cost phone apps that can help you easily create amazing graphics for your blog or social media? You don't have to invest tons of money or time into creating image quotes, memes or even logos with all the fantastic phone apps that are now available!
Following are 16 of my favorite apps for creating amazing graphics…right from within your phone!
For a list of my favorite desktop tools, check out my post 6 Free Tools to Create Amazing Eye Catching Graphics.
OMGoodness! This one is solid gold! If you have an iPhone, GO NOW and download it. You can send me a thank you card later <grin>! Using your photo as the background (or choosing from one of Word Swag's built-in backgrounds), overlay text to create gorgeous and modern images to share on your blog or on social media. If you have an android, sorry you are out of luck but, there are some other phone apps below that are awesome too!
Cost: $2.99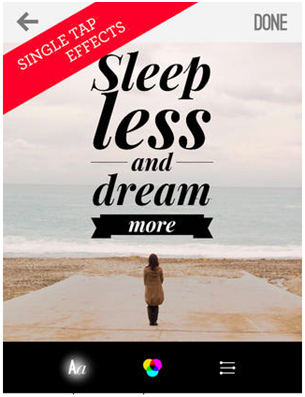 Need a logo for your business card, website or social media profile that just can't wait? With up to 8,000 possible logo combinations, InstaLogo Logo Creator lets you create a logo using their huge library of images, fonts and backgrounds.
Cost: $6.99
This simple phone app allows you to quickly and easily add text to your images, or to create a new canvas for your quotes or text. The best part of this phone app is that you can completely customize your text: including stroke color, gradient, shadow color, size and more.
Cost: Free
This phone app provides tons of options to enhance your images, like frames, masks, filters and fonts. Edit your images by changing the colors or shadows, or create memes or image quotes using Rhonna's built-in backgrounds. This one is great if you have a creative streak! It allows you to do a lot of design effects using layers and nifty pre-designed elements. Highly recommend this one!
Cost: $1.99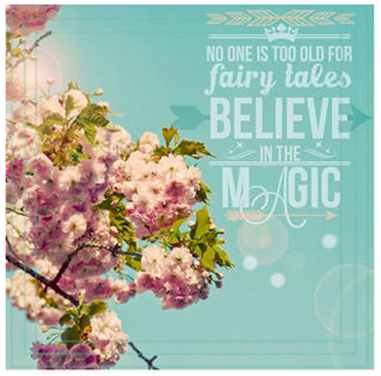 Turn your mobile photos into DSLR-quality images using the AfterFocus app. Allows you to tweak and sharpen your images, and to increase the artistic-quality of your photos using smart focus and background detection.
Cost: Free for the basic version
Lets you combine photos to create eye-catching collages, and then overlay them with stickers, frames and text. A favorite among kids!
Cost: Free
Add animations to make your photos come to life! Add motion to single or multiple areas of your image or video, and enhance with built-in filters. Once you're done, quickly and easily upload to any social networking site.
Cost: Free
Helps you easily create text pictures for use on Instagram. Customize your background, fonts and colors, and then seamlessly upload to your Instagram account.
Cost: Free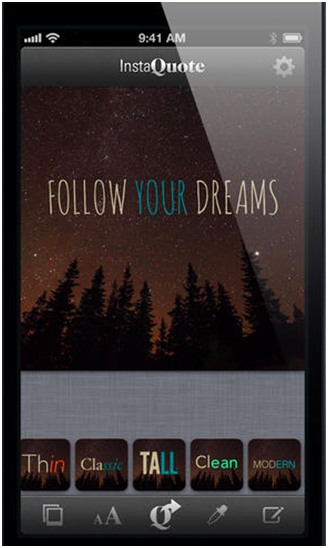 Personalize your photos by adding word balloons, text or graphics. While the graphics and fonts aren't quite as professional-looking as you may want for business, the ability to cut and paste elements within a picture sure make this phone app a lot of fun!
Cost: $3.99
Allows you to add textures, borders, filters, shapes, and amazing typography to your images. Not the biggest selection of built-in graphics, but the beauty and flexibility of the typography make this one a must-have.
Cost: Basic version available for free, Pro version $1.99
Frame a series of similar pictures to create a stunning thematic collage. Don't have the time or desire to create your own frame? Select the photos you want to use, choose 'auto-frame', and the app will create a beautiful frame to display them in.
Cost: Free
Perfect for adding captions, quotes or text bubbles to add personality to your photos! Offers a variety of hand-drawn doodles and borders you can add to your images.
Cost: $.99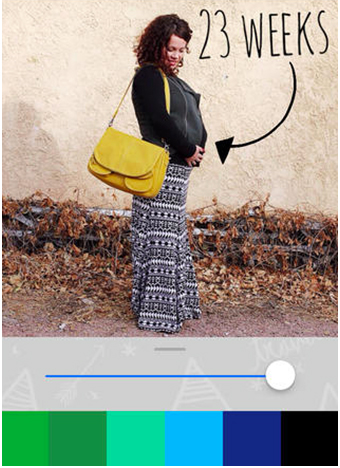 With the tagline "Inspire artists with a selfie", this little phone app allows anyone to upload a portrait that may just become an amazing work of art. Artists can browse through the images to find one that inspires them; and then create a sketch, doodle or even sculpture based on the image. If your photo is chosen, you'll receive a notification that your image has been used!
Cost: Free
Having trouble finding the perfect profile picture for your social media profiles? Facetune allows you to take a selfie and fix your skin, smile or hair, emphasize or de-emphasize certain parts of your face, or choose from dozens of textures or filters to create the perfect selfie.
Cost: $2.99
Turn any image into a vintage or retro-inspired graphic. Add retro themes, stickers and effects to create the ultimate vintage graphic!
Cost: $1.99
12 unique filters and 5 filter enhancements allow you to create bright and colorful pop art with your photos.
Cost: $2.99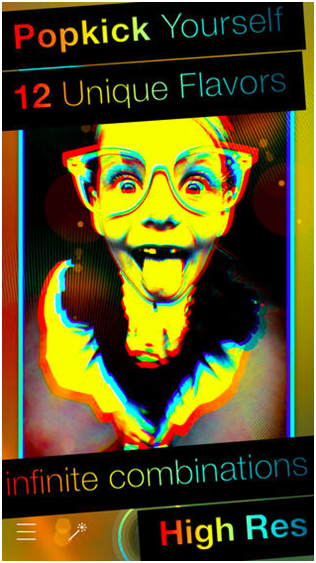 And now have my "how to create amazing graphics with phone apps" list!
Do you create graphics on your phone? What's your all-time FAVORITE graphic design or photo app for your phone? Share with us below!
About Author