Social Media is NOT a Fad…
It is a fundamental shift in the way we communicate and look for information.
Will Facebook become bigger than Google?
Let's look at some thoughts and see where this may be headed…
• Facebook has all the signs of emerging as the #1 trafficked website in the world with TREMENDOUS marketing capabilities in their own right. Will Google Adwords be replaced?
• Watch out…here comes the new guy in town…Facebook Ads!
• Facebook is absolutely PERFECT for a small business owner because "networking" is built into Facebook's very structure.
12-24 months ago Facebook was barely in the top 10 – in less than a year Facebook has made RAPID advancement to become the #2 trafficked website. There is about a 15% difference between Google and Facebook traffic with Facebook coming on strong.
Where are people going when they leave Google, Yahoo, YouTube and other popular sites? Yep, you guessed it…FACEBOOK.
Your business prospects are on FACEBOOK! Are you there? Can they find you? Are you finding them, connecting and forming relationships with them?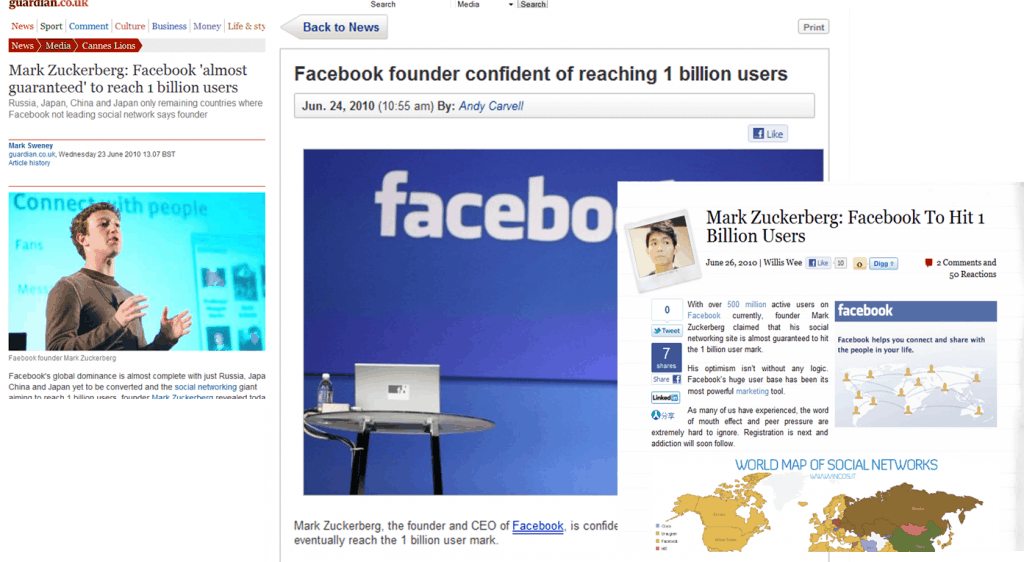 Facebook, according to SocialBakers.com has in excess of 800 MILLION users. Facebook is going to hit 1 BILLION USERS! Can you imagine 1 BILLION people in one place? Anyone missing the potential that is F A C E B O O K?
Those who understand where Facebook is going, how to use it to build relationships and market their business are going to have more traffic, leads, and $'s than they know what to do with!
A recent study shows that over 80% on businesses are using social media to promote their business. The harsh reality is that most are wasting time and not making money from their efforts.
Most people do not want what the MAJORITY are offering them on Facebook. This problem isn't just on Facebook…people don't like to be SOLD! You have to engage your prospects and "listen" to what they are looking for and then GIVE IT TO THEM!
So the question becomes…

How do YOU Grow Your Business Using Facebook?

1. Your Facebook Name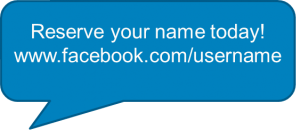 A custom Facebook URL, or http://facebook.com/YourFullName, is extremely valuable to you.
• Google is how people find you. A custom Facebook URL will rank very high in Google and can fill up one of the results for your name.
• Second, a shorter URL will be easy for your audience to remember, so if you make a presentation or you want to link to your Facebook profile, it's seamless and memorable.
• Third, if you do not claim your custom URL and someone else does, you are out of luck and have almost no chance to reclaim it at a later date.
2. Choosing Your Audience aka, "Friends" Wisely
Do you want to use Facebook as a communication stream to your family and friends?
Are you looking to network with professionals that could help you grow your business?
These are questions you need to start asking yourself before you add "friends" to your Facebook profile. If you decide to open it up to the masses, then you need to be mindful of what you share and how that could impact people's perception of you.
• Share appropriate content!
• Most people do not want to read about bathroom stories
• Our daily lives are starting to converge more and more every day, you need to decide what audiences you want to connect with on Facebook and be careful what content you display!
3. Setting Your Privacy Settings
• Depending on your Facebook goals, you may set your entire account to private or grant certain individuals permission to view certain sections of your profile.
• You can also make your whole profile public for anyone to see, which could be beneficial to you if you are looking to become more visible in your industry. This will also result in your profile ranking higher when someone searches your name.
• One note as it relates to "TAGGING". You can turn off tagging for photos if you are concerned that one of your friends could tag you in a picture that you might not want out there.

4. Paint Your Profile
• Your personal profile is where you PAINT a verbal picture of who you are.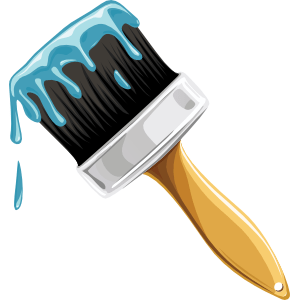 • In the education, and work section, make sure you complete this area. This is a great way to reconnect with fellow alumni from college, or past colleagues from previous work experience.
• Also, in the contact information field, be sure to list your blog, any websites you might own and links to your profiles on other social networks.
• Since people use Facebook's search engine to find people, it pays to load up your profile with keywords that they can search against.
• Depending on your Facebook brand strategy, you'll want to promote more information in certain fields like your contact information and less in other fields.

5. Your Status
A great way to show you care and build relationships with people is to comment on their status. With Facebook it's easy to talk to our friends weekly as opposed to yearly or completely losing connection. It facilitates connection. All these comments show up on their wall.
• Updating your status on Facebook permits you to project a single message to a large audience.
• Your status is a reflection of who you are and what you do.
• You can update your status with press releases, your latest blog entry, a new project you're working on or motivational quotes.
• The biggest single factor involved in updating your status is to either keep people informed about what you are up to, push them to your content (website/blog) or both.
6. Start A Group or Fan Page
• Use a Facebook group to bring people together in your niche or industry, become a valuable contributor within that community and market your blog, your product, or yourself!
• Facebook groups let you share links, videos, photos, and start discussions.

• Facebook pages are for brands, such as Starbucks, Coca Cola, Victoria Secrets and even YOU.

• By having a Facebook page, your brand can go viral, holding a spot on other people's profiles.

• A huge advantage of a fan page is that your page will rank high for your name in Google and you can use it for your professional career, while keeping your personal profile private if you choose to.

7. Videos – YouTube
Interesting YouTube stats; 16% of the entire Internet population visit YouTube, 4th most visited site in the world and YouTube has 60% of all online video viewers with up to 70 million viewers in an evening and over 65,000 videos uploaded EVERY DAY, making it both the #1 online video site and social video sharing site online.
ARE YOU THERE?
• Personal pictures or videos – People love to know about your personal lives, that's why Facebook is so popular. Share pictures and videos from your life on your pages. It will make you more real, warm and welcoming. They will be able to connect with you on a deeper level, in turn, making you more memorable.
• Other videos – These can be videos that you take of yourself providing instruction, sharing a message or could be an inspirational video that you run across on You Tube, for example. Any video pertaining to your niche will work nicely.

• Branding Your Videos – WWW.BRANDYOUVIDEOS.COM

8. Facebook Ads
Great Way To Reach Your Target Audience
• Connect with over 665 MILLION potential customers
• Choose your audience by location, age and interests
• Test simple image and text-based ads and use what works!
• VERY Cheap in comparison to Google Adwords!

9. Events
Facebook Events are one of my favorite features. You can post your events on Facebook, and everyone can say whether they are attending or not. Love it! This is also a great way to brand your business using the events by sharing them on your wall and perhaps on the walls of other fan pages that might be interested in your content.
10. Be CONSISTENT!
Be enthusiastic and consistent in all your social media efforts. Any social media presence on Facebook needs a social person behind it to build buzz. Empower someone in your organization to be this person and have them build a community around your brand. A great example of this is Scott Monty, who does a great job of this for Ford Motor Company.
About Author