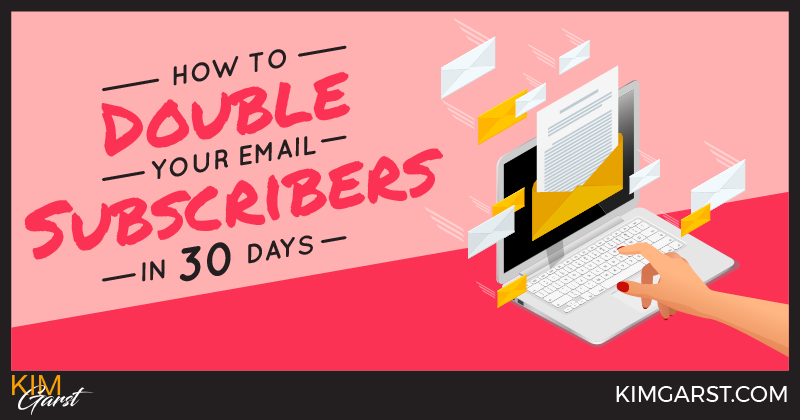 The #1 key to growing your email list FAST is to offer something truly valuable to your audience. 
In exchange for this relevant and useful content, your social media followers or website visitors are willing to trade their email address.
When it comes down to it, it really is this simple:
Come up with irresistible content, offers or incentives and then watch your list EXPLODE!  
This is one of the main strategies I have used to grow my own list to over 60,000 subscribers!
Following are 6 strategies you can use to double your email list in just 30 days.
While these will require an investment of your time, many can be used on an ongoing basis to generate new leads for months or years to come. Of course you probably can't implement these all in a single month, so I'd encourage you to pick 3-4 that appeal to you the most.
1. Host a free webinar.
Holding a webinar not only helps to establish you as a trusted expert in your niche, it is one of the best ways to quickly add new subscribers to your list. Webinars are often seen as more value-added than other forms of content or information, so they are a go-to strategy for many savvy business owners.
2. Record your webinar and then offer it as an opt-in incentive.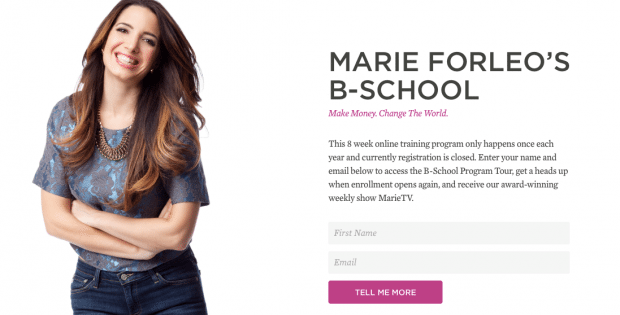 Once you have held your webinar, you can now package it up and offer it as an opt-in incentive. Many people will prefer to watch a webinar on their own time, and providing a recording in exchange for an email address is a great way to leverage this. You may also want to offer a transcript of your webinar for non-visual learners.
3. Use video to capture leads.
The idea here is similar to #1, however it's an option you can use if you prefer to avoid the hassle and expense of a live webinar. Record yourself offering a tutorial, doing an interview or offering valuable tips to your subscribers. Marie Forleo of Marie Forleo's Business School has perfected this strategy and used it to grow her business into a formidable empire.
4. Offer a training program.
A training program can be as simple or as complex as you want it to be. One way you can flesh this out is to create a 6- or 8-part email series using autoresponders. Choose a problem or need within your community, and then create a comprehensive plan your audience can use to overcome it. Using an email management service like aWeber makes it simple to set up this type of series with no ongoing management on your part.
5. Hold a contest.
Hold a contest that makes handing over a valid email address an entry requirement. Try to choose a prize that only your target audience would care about, otherwise you could end with a whole lot of subscribers who really don't care about your business!
A strategically designed contest can yield amazing results.
A recent Heyo customer, Squaw Valley, ran a Facebook contest that captured over 4500 email addresses in under 10 days. This more than doubled their email subscriber list! While your results may not be quite as striking, a well-promoted contest can definitely give your list a great boost.
6. Offer exclusive coupons, discounts or freebies.
It's estimated that 42% of people like a brand on Facebook in order to receive discounts and promotions, so give them what they want! Offer exclusive deals to your social media followers and website visitors in exchange for an email address. Some ideas you can draw from include offering:
% discounts (30% off)
$ discounts ($10 off)
Bonuses (free gift with signup)
Free previews of new products
Free shipping with email signup
Keep in mind that all the effort you put into growing your list is 100% worth it! Your email list is the only online asset you truly own, so investing some extra time and expense into growing it is money well spent.
Looking for more ways to build your email list fast? Check out my posts 9 Quick and Easy Ways to Build a List of Responsive Prospects FAST and How to Double Your List with Your Fan Page.
Which of these strategies are you going to implement to gain more email subscribers? Share with us below!
About Author