My Gift To You…
As my gift to you, I am offering you a FREE membership to the 'Brand You' Community. Complete the form below to register for this event. You can get complete information on what this offer entails by CLICKING HERE.
About Author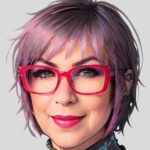 Kim Garst is a renowned marketing strategist and speaker who is trailblazing the use of artificial intelligence in digital marketing. With over 30 years of experience as an online entrepreneur, Kim helps entrepreneurs grow their business and authority online by using AI technology. She is leading the way with proven AI frameworks that help entrepreneurs build authority in their space.
She is keynote speaker and an international best-selling author of Will The Real You Please Stand Up, Show Up, Be Authentic and Prosper in Social Media.
Named by Forbes as a Top 10 Social Media Power Influencer, Kim is well-known for her skill to simplify complex technology and make the use of AI understandable for business growth. Her relatable, actionable advice helps guide new entrepreneurs to harness the power of AI to succeed in digital marketing. Kim is leading the way in combining human and technological skills to create a new model for AI-powered marketing.