Facebook Statistics Shows Changes are Hard on Average Page Owners
Recent Facebook changes have been hard on Facebook Page owners, who need the social engagement to drive their product and brand. But while the changes have meant some bad news for page owners, there seemed to be a silver lining.
Frustrated page owners might not see that silver lining though, if they are in an overwhelming majority of smaller pages with smaller fanbases.
Facebook statistics prepared by *Edgerank tell part of the story
Statistics released by Edgerank show impressions have dropped for most Facebook Pages on the heels of the social media giant's newest changes to the news stream last month. These preliminary findings show that Impressions—the number of folks in the regular Facebook news stream who see your post—have dropped by about 22% overall.
Pages are receiving 14% more comments and even 16% more likes per post as well, according to Edgerank. The unseen benefit disappears upon closer analysis for the average page, Edgrank warns, and average pages might actually experience drops across the board:

"When analyzing the median of the data in regards to Impressions, Likes and Comments, we found a more dismal picture. The following was evident when analyzing the median data:
· Impressions declined 24%
· Likes declined 15%
· Comments declined 20%
When looking at the median of the data, the results are obviously quite different. However, this data may more accurately paint a picture of what an actual average Page may be experiencing.
Well, that seems depressing. How can smaller page owners counter this problem?
Quality content is an absolute must!
The key, as always, is getting your content in front of more people, getting more shares to keep it in the news stream longer, and creating premium content that will make folks want to share.
How Facebook's Newsfeed works for and against page owners
The newer combined news feed basically gives users three ways to see your page content: because it is a "top story," a "recent story," or from "earlier today." What's this mean?
For your audience to see your posts it either has to be posted while or just before they are looking at their news feed (a recent story); it has to be something that they will read upon scrolling through the day's previous posts (an earlier story); or it has to be relevant enough to them and popular enough that it stays in their news stream.
Uhuh, and?
You can't control whether your story will be recent for most people (except by posting at optimal times of the day, but more on that later) or whether they will see it when they scroll through stories from earlier in the day, but you can capitalize on whether it shows in your audience's stream because it is a popular story.
How?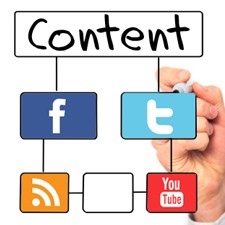 By creating content that receives likes and comments, content that is shared, quality content. "Top stories" shows updates that are liked and shared extensively, and updates that your audience's friends and Pages have liked, commented, or shared frequently.
Facebook's changes to the news feed mean that page owners will find it more important than ever before to have engaging content that moves their audience to comment, share, and like their posts.
In our next post, we'll examine the top post types that will help you, if you are a page owner trying to connect with your audience on Facebook.
What about you? Have you experienced a drop in impressions? How about likes and comments? How have you responded to Facebook's new changes?
*Statistics from: http://edgerankchecker.com/blog/2011/10/1-month-study-impact-of-new-hybrid-news-feed/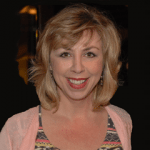 Kim Garst has been a Mompreneur for almost 20 years and has built a 7 figure income from her home. Currently, she shares her business and marketing savvy through coaching and consulting with clients around the world. Kim specializes in helping you get more sales, more leads and more clients utilizing social media and the Internet as a whole. Her systems are easy to implement and get quick results for small businesses as well as new and established solopreneurs.
About Author