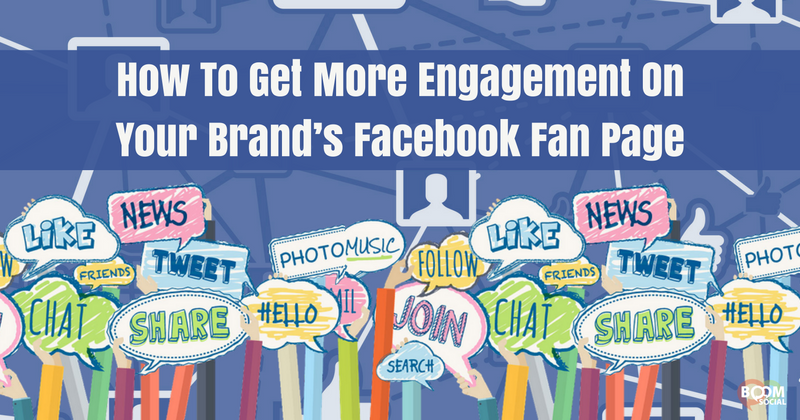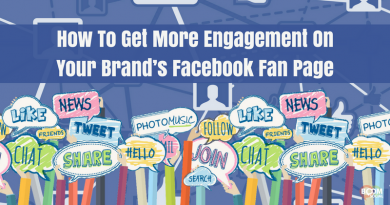 How To Get More Engagement On Your Brand's Facebook Fan Page
A Facebook fan page can be a great commodity to a business but many business owners struggle with achieving consistent engagement and interaction. Wouldn't it be nice to have a magic ball to tell us what to do when? For example, have you ever wondered when are the best times to post on Facebook? How often to post? How many times to post daily? What to post that will get people to interact with you? Is it ok to ask others to 'like' your page? Wouldn't it be nice if we knew the answers to these questions? Taking the guesswork out of some of our social media tasks can't hurt right?
Recently, Momentus Media conducted a huge analysis of the top 20,000 Facebook fan pages and their posts. Some of the scientific research provided by Momentus Media might actually surprise you and, most importantly, give you valuable Facebook fan page marketing info.
Best Times to Post?
Weekends and off-peak hours (2 pm to 5 am) are times when fan page admins are least likely to post but research shows that posts during these times receive the highest levels of interaction. It stands to reason if these times have the highest interaction times, it would benefit your business to start posting during these times.
How Often to Post?
Some experts state that you should not post to your Facebook fan page more than 2-3 times a day to avoid offending your fan base. I have a different opinion around this. Personally, based on my own experience as a social media manager, I have discovered that if you have people connecting and interacting with you when you post, you can post as many times as you wish. It is nice to see that scientific research actually supports my stance on this issue. Momentus discovered that frequent posts reflected more interaction. Obviously, you still have to find the balance between being offensive and keeping the interaction flowing on your fan page but you do not have to limit your posts to 2-3 times a day.
What Type of Content Gets the Most Interaction?
Different types of content were evaluated and photos won hands down. Photos get the most interaction because they are visual and illicit emotion. Status updates came in second with videos, music and links in descending order from there. It is interesting to note that links came in last because they are the most frequently posted content. There is definitely a marketing lesson in this last tidbit!
How Long Should My Posts Be?
A lot of people post short posts and try to keep within the 140 character limit so that they can post simultaneously to both Facebook and Twitter. Research shows that longer posts on Facebook reflect higher interaction rates than the shorter posts.
Is It OK To Ask For Likes and Comments?
Absolutely! Using call to actions such as the "like" and "comment" features show substantially higher interaction rates. In fact, those who customize their fan pages with the "like" call to action or a reveal tab show that interaction rates jump over 200%!
BIGGEE…How Long Does My Post Remain In The Newsfeed?
This is very interesting info! Within the first hour after you post on Facebook, half of those who will interact with your post will have done so, with 90% of likes and comments coming within the first 9 hours.
Do you have a great strategy for encouraging interaction on your fan page? Please share with a comment below.
About Author