If you've followed me for any length of time, you know I'm a HUGE proponent of using visual content on social media.
In fact, engaging visual content is the #1 strategy I use on my own social media in order to drive traffic, engagement and sales!
Unfortunately, I often see businesses making visual content mistakes that don't drive traffic and end up costing them sales.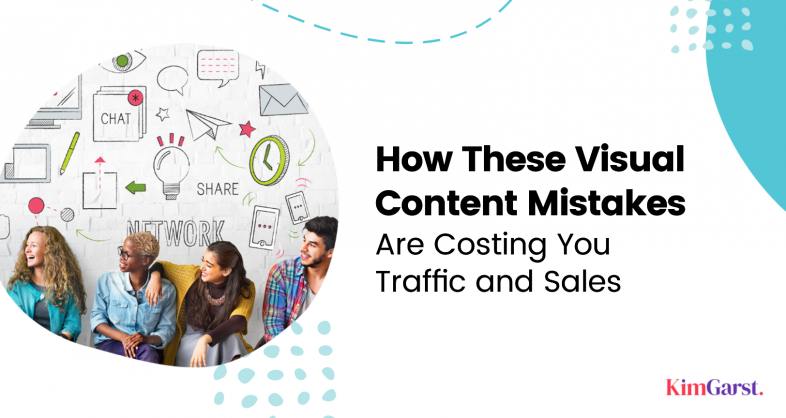 Images and videos have a way of grabbing attention, getting people to comment and share, and of making your content more interesting and more relatable. Using the right images and videos can also entice clickthroughs, thereby increasing traffic and sales.
However, making certain visual content mistakes can actually accomplish just the opposite: it can make your content (and by extension, your business) seem outdated, tacky or irrelevant.
This post will look at some common visual content mistakes that apply to any type of visuals you use or share: from infographics, to blog graphics, to image quotes and more.
Updated: February 15, 2021
7 Visual Content Mistakes That Are Costing You Traffic and Sales
Mistake #1. Using Cheesy Stock Photos.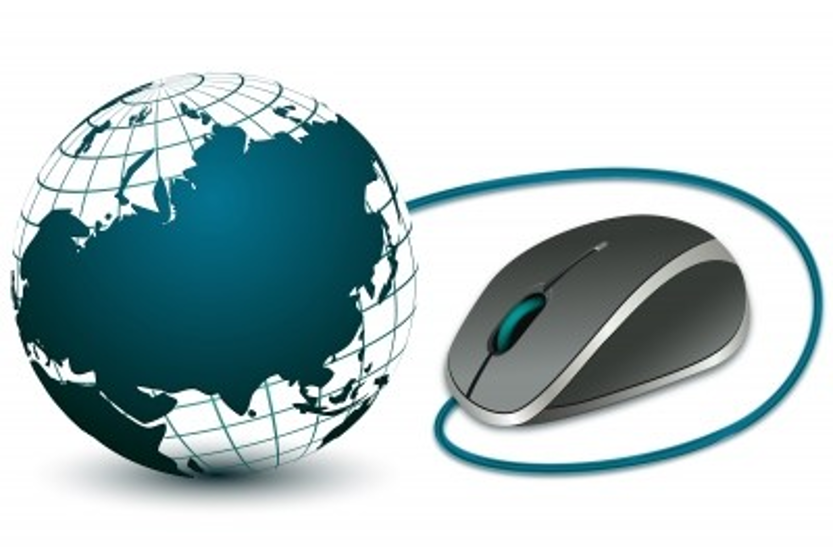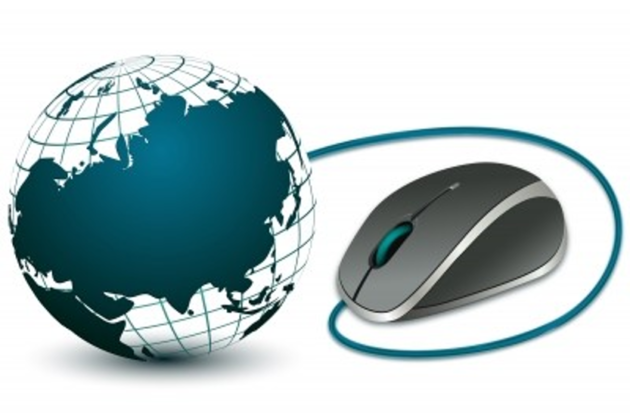 Image courtesy of Free Digital Photos
Stock photos have their place, especially when you're working with a very limited (or non-existent) budget. However, you do need to use some serious discretion when choosing which stock images to use.
Using tacky, generic images can send the message that you:
can't afford to buy high-quality images
have poor taste, or that
don't care about your brand.
While #3 is probably the most damaging message, # 1 and #2 aren't exactly great either! Ask yourself, "Would I be proud to have this image representing my brand?". If the answer is no, keep looking!
Here's a list of 31 places you can find FREE stock photos.
Mistake #2. Posting Images That Aren't Consistent with Your Brand.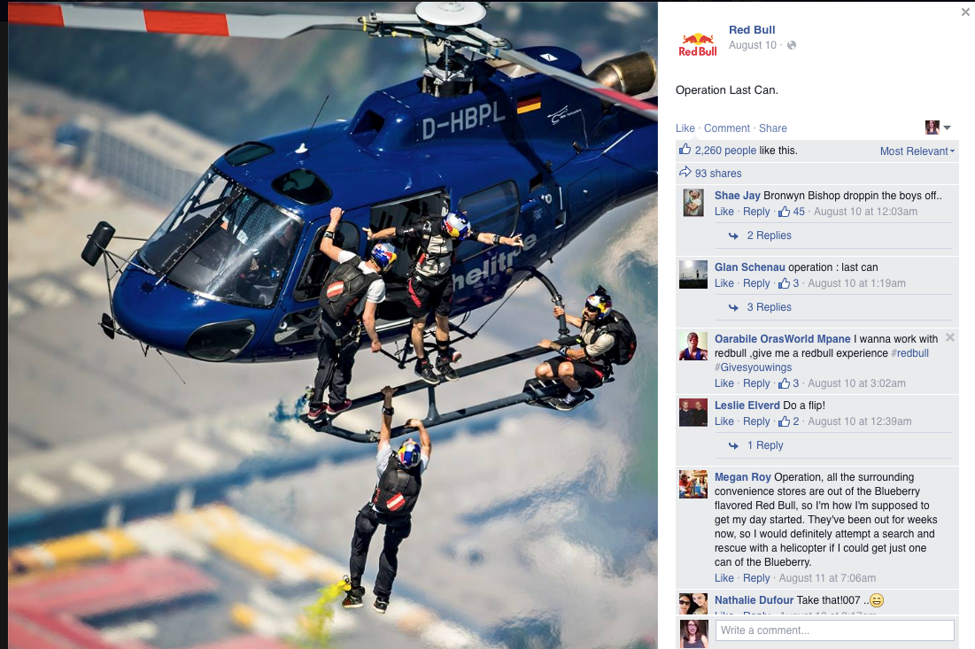 A brand that definitely knows how to use images to their advantage is Red Bull. If you look at their Facebook page, you'll see that every single image and video drives home their slogan: "Red Bull gives you wings". Whether it's an image of an extreme skier flying off a mountain, or a video of a race car speeding around a hairpin curve, their visuals all work to convey the vibe of their brand.
Make sure that all your visual content helps tell a consistent brand story. Telling a number of different stories can leave your readers and followers feeling confused or even duped!
Mistake #3. Posting the Same Graphics to all Your Social Media Channels.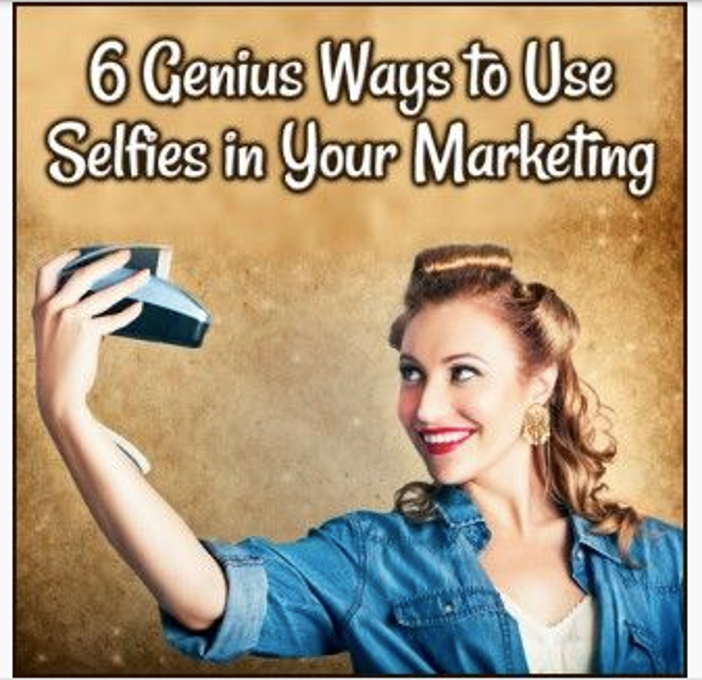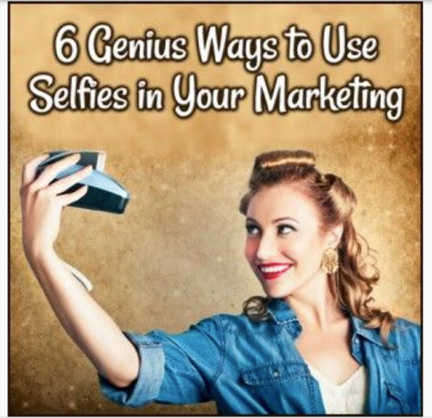 Incorporating your titles into your blog post images is important for getting pins.
One size does NOT fit all when it comes to social media graphics. Besides the fact that different sites will require different sized photos – for instance a Facebook photo will have different dimensions than a Pinterest image – each social networking site has its own "vibe".
For instance, on Instagram, using the right filter can make all the difference in terms of engagement. On Pinterest, using images that clearly describe the topic of your content is important for getting repins. On Facebook, image quotes and funny images do really well, as they stand out in an increasingly overcrowded newsfeed.
Carefully consider which types of images will do best on various platforms. You can always use one image as a starting point, but then be sure to customize it to fit the audience and vibe of different platforms.
Mistake #4. Overlooking Typos and Grammatical Mistakes.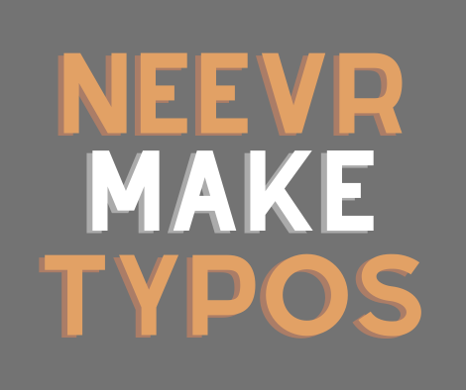 Do you ever see a graphic on a blog or on social media and wonder, "Doesn't anyone proofread these things??".
Since your visual content is more likely to get shared than any other type of content, proofreading is an absolute NECESSITY!
The last thing you want is for a piece of content to go viral, and have the whole world see your mistakes.
Some common grammatical errors and typos to watch out for:
You're versus your
It's versus its
e. versus e.g.
Mis-using (or not using!) punctuation
Run-on sentences
Don't trust your own knowledge of grammar? Use a tool like Grammarly to double-check your content!
Mistake #5. Forgetting Your Logo and URL.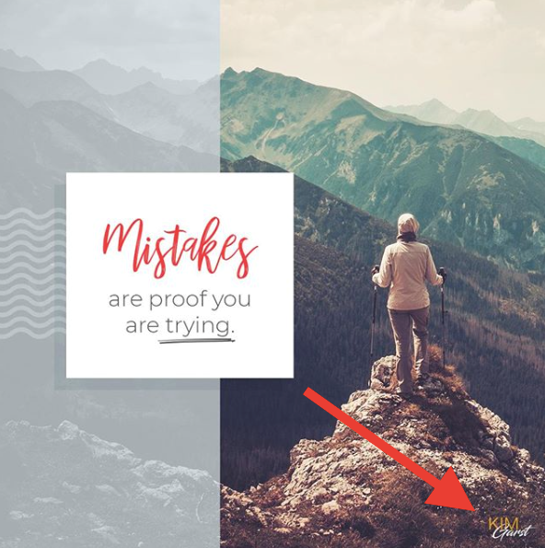 Unfortunately, this is a way-too-common mistake that can have a HUGE impact on your traffic and sales!
Imagine you post an original graphic on social media, and it's shared by dozens or even hundreds of people…but then your heart sinks when you see you forget to include your logo or URL. Now no one will know the graphic is yours, and you won't get ANY traffic from your amazing image.
Your logo and URL don't need to take up a lot of space…in fact, I'd recommend against that. But having a small, tasteful logo in the bottom corner of your graphic will ensure you get the traffic and sales you deserve!
Mistake #6. Omitting Visual Content Altogether.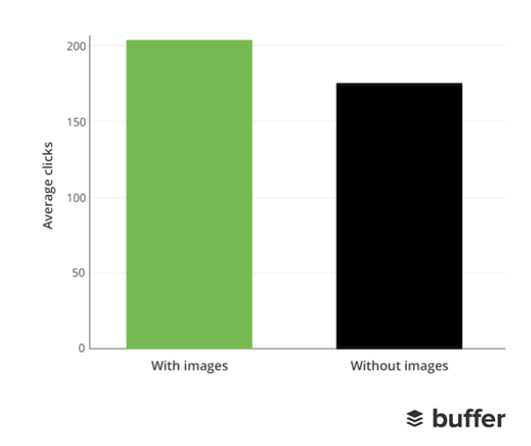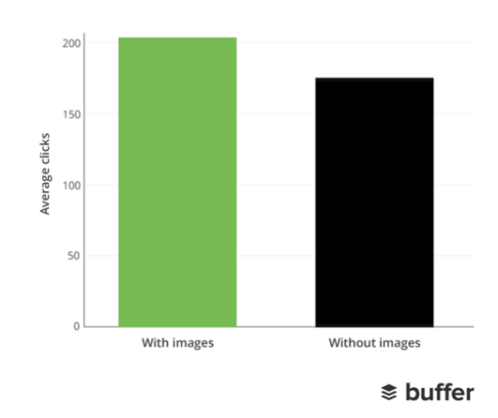 One of the biggest visual content mistakes you can make is not using visual content at all.
In 2020, there is no excuse for this! Visual content is a key driver for engagement and shares. Don't believe me? Here are some recent stats:
Facebook posts with images get 2.3x more engagement (source: BuzzSumo)
Tweets with images get 18% more clicks than those without (source: Buffer)
Blog posts with images once every 75-100 words get 2x as many social shares as those with fewer images (source: BuzzSumo)
If you haven't been using visual content up to now, it's not too late! Some easy ways to incorporate visual content include adding relevant images and screenshots to your blog posts, sharing image quotes and infographics on social media, and trying your hand at videos and live broadcasts on Facebook and Instagram.
Mistake #7. Creating Low-Quality Graphics with Outdated Tools.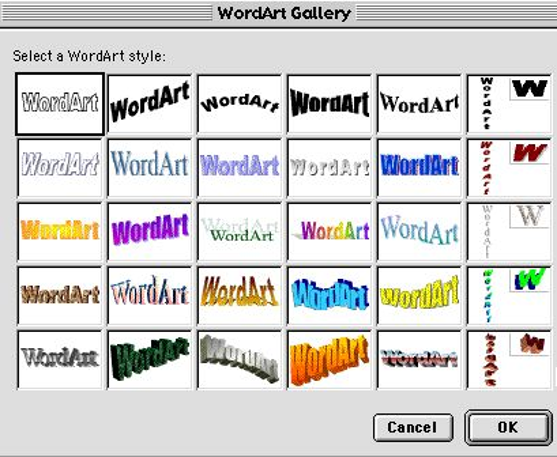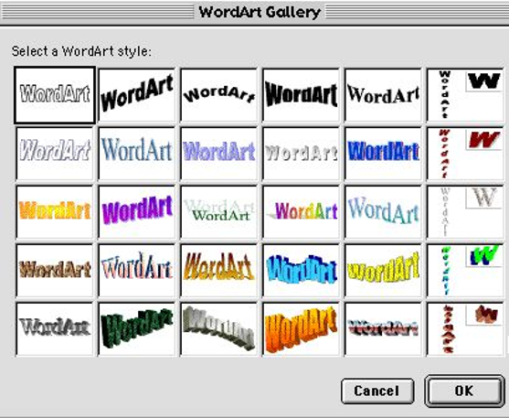 Just because you CAN create art in Word or MS Paint, doesn't mean you SHOULD!
Again, this can convey that you don't have the resources to create high-quality graphics, or that you don't really care about your brand.
With so many amazing (and often free) graphic design tools out there now, there's no reason you need to reply on these old-school tools!
To help you create your own high-quality, eye-catching visual content, I've put together two trainings you may be interested in: How to Use Mockups to Design Ah-May-Zing Visual Content, and Quick and Easy Ways to Create Social Media Content for Non-Designers.
These online workshops are a quick and easy way to learn EXACTLY which tools to use, and how to use them.
When you join my Business Builder's Academy, not only do you get instant access to these workshops, you get 50+ more trainings, courses and other resources to help you grow your business…fast.
Find out more or join the Business Builder's Academy now.
Final Thoughts
Images and videos can be an extremely powerful part of your social media strategy. However, the common visual content mistakes listed above may actually be costing you traffic and sales.
Make sure your images actually represent your brand, and that they suit the platform you're posting to. These two "rules" will help ensure your images work FOR you, and not AGAINST you!
Are you guilty of making any of the visual content mistakes above? Which ones? Share below!
About Author