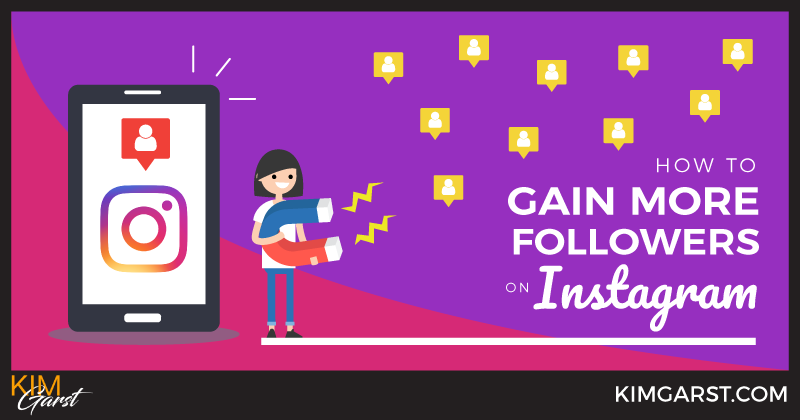 How to Gain More Followers on Instagram
It is great if you are actively posting photos on Instagram, but without followers, all your efforts could be for naught.
Following are 8 practical ways on how to start getting more followers on Instagram today!
1. Use hashtags.
Finding and using popular and relevant hashtags can be a great way to get your photos found by people outside your usual sphere of influence. By consistently using targeted hashtags, people will begin to recognize your content and will be more likely to want to follow you.
2. Connect with influencers on Instagram.
Finding and connecting with influential Instagrammers can give your content a far bigger audience than would ever be possible on your own. Some ideas could be asking for mentions (just make sure your content is worthy of mentioning!) or asking an influencer to guest-post on your account (or vice-versa).
3. Truly interact with your current followers.
Be sure to appreciate and engage with your current followers, even if you only have a few. If your followers see that you value them, they will be more likely to share and promote your photos and help you to organically grow your fan base.
4. Follow your 'suggested users'.
A huge part of getting more followers is becoming a follower yourself. Using Instagram's built-in 'suggested users' feature, follow other brands, businesses and people who share similar interests. Once they see you interacting with their content, they'll want to interact with yours.
5. Connect your Instagram and Facebook accounts.
This will allow your Facebook friends to see that you're active on Instagram, and potentially follow you there as well. If this doesn't work, actually asking your friends to follow you on Instagram can help close the gap.
6. Promote Your Instagram account via your other profiles.
If you already have established communities on other social networks, why not let your current community know you're on Instagram? They obviously like what you have to say, and they'll probably be happy to receive more content from you on Instagram.
7. Like other people's photos.
This is a perhaps an obvious one, but liking other users' photos will inevitably lead to more followers for you. According to Neil Patel of QuickSprout, this is the #1 way he's found to get more followers:
If you want to grow your account by a few hundred followers a day, the best way to accomplish it is to randomly like thousands of images a day. This is a tedious task, but as you can see from the growth of my account, it works really well."
I would suggest, however, proceeding with caution on this one. Liking thousands of photos a day will very likely come across as spammy, and the followers you do gain will likely not be as engaged as followers you take the time to build actual relationships with.

8. Invite your current friends.
Using the 'find friends' option on Instagram, you can easily connect with your current email contacts, follow them, engage with them, and hope that they follow you back!
One final note about a method I wouldn't recommend for getting more followers: buying them.
If you google 'how to get more Instagram followers', you will find many services and apps offering to get you followers for a fee. Keep in mind though, that while this may increase the quantity of your followers in the short term, it will do nothing to boost your engagement levels. The majority of these followers will be bots or ghost accounts, not potential customers or clients.
Save your money, and spend your time liking, following and engaging with other REAL users!
For more info on how to gain more followers on Instagram for your business, check out the following posts:
I am a small business owner, why do I need an Instagram account?
5 Ways to Get Traffic from Instagram
9 Tips for Making Instagram Your Professional Secret Weapon
Do you struggle with getting Instagram followers? If not, share your secrets with us!


About Author