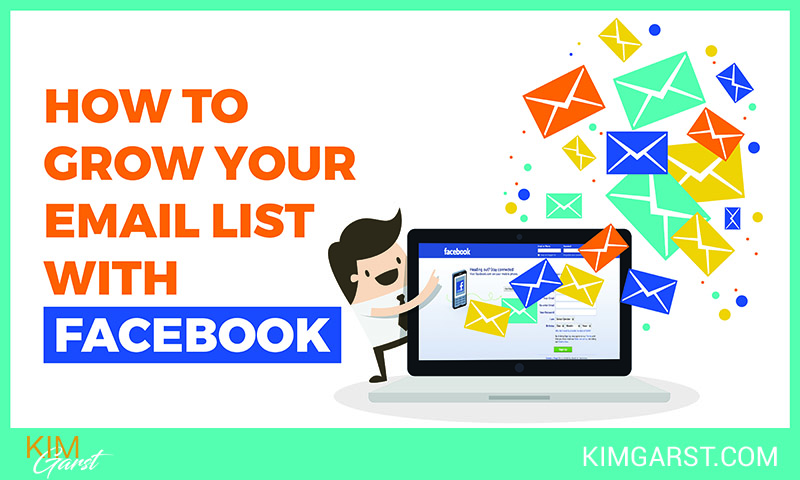 I'm going to ask you a question that may strike a bit of fear in your heart: what if Facebook disappeared overnight?
While this is a highly unlikely scenario, it can be a good exercise for business owners to put themselves through. Asking this simple question is a great reminder that we don't own our fans on Facebook.
If Facebook were to shut down, we would immediately lose access to our fans. If our Facebook fans choose to leave Facebook, we lose any hope of connecting with them in the future.
This is why it's SO important to find ways to move your Facebook fans to your email list, as soon as possible! This post will look at 6 strategies I use every day to create a vibrant, engaged community on Facebook while also building and growing my email list.
1. Put your free offer on your Facebook page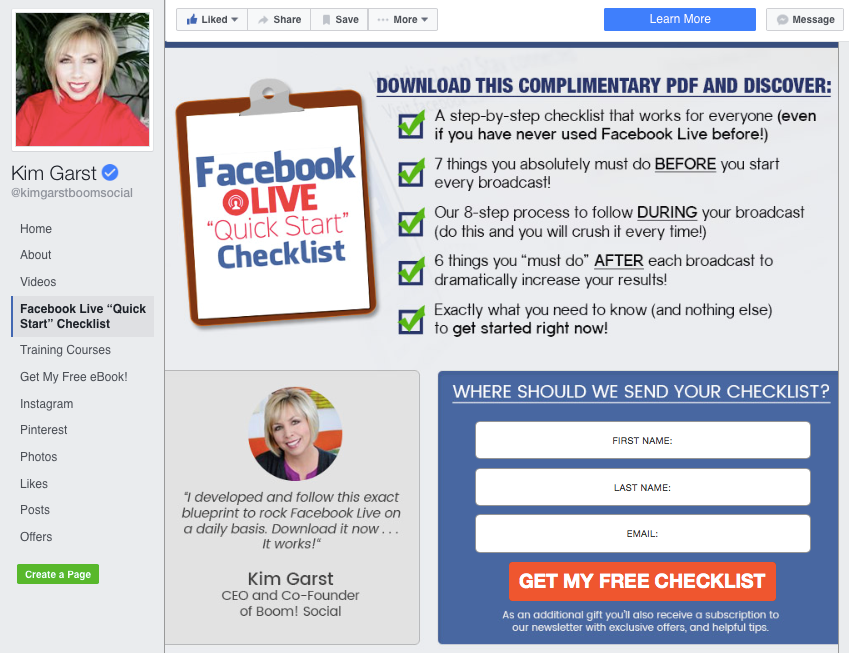 If you take a look at my Facebook page, you'll notice I have a variety of links and offers in the left-hand sidebar. By default this area includes my page description ('About'), videos, likes, etc.
What you may not know is you can actually add special offers here using an app like Leadpages.
As you can see from the screenshot above, this will allow you to actually embed an offer and optin form right on your Facebook page. This means your Facebook fans never even have to leave Facebook to sign up for your freemium and land on your list!
2. Promote your blog content to your Facebook fans
This is a strategy you're probably already using. However, do you do it in a way that also captures emails?
Simply sharing a link will undoubtedly generate traffic to your site. However, you want to make sure you're giving those website visitors a way to join your list once they arrive.
The most effective way to do this is to offer a free info product (ebook, guide, webinar, etc.) in exchange for an email address. You can then promote this "lead magnet" in a number of ways on your site:
In your sidebar
In a pop-up box. Using a tool like OptinMonster you can get one set up within minutes.
Within your content
3. Use a Facebook call to action button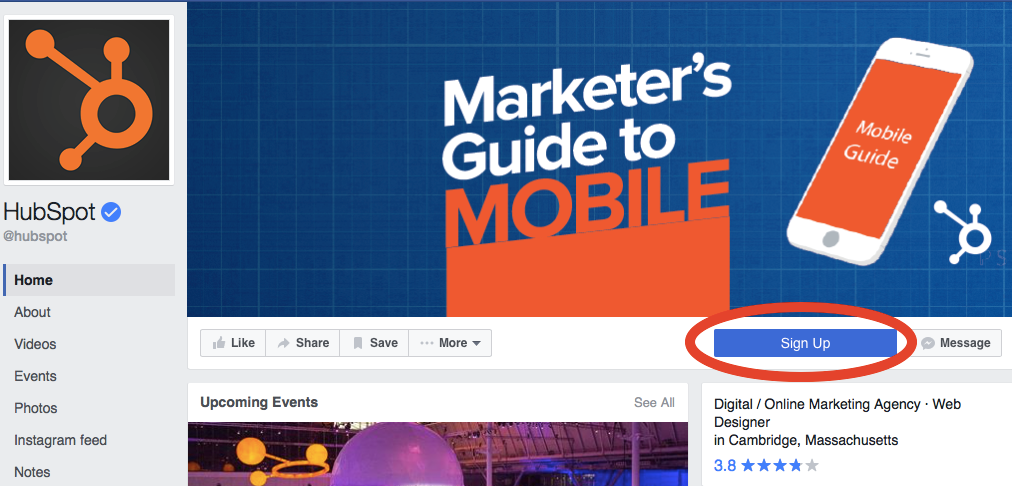 You've probably noticed the call to action (CTA) button appearing under your cover photo. This button can be customized to show a variety of CTA's, depending on your goal.
It's easy to customize this button to suit your purposes. Simply hover over the button, select 'Edit Button', then 'Get in Touch with Us'. Now you can choose from a variety of CTA's including:
Call Now
Contact Us
Send Message
Sign Up
Send Email
Select 'Sign Up'. You'll now be asked to input a link to your subscription form, and that's it! Now whenever someone clicks on the 'Sign Up' button they'll be taken directly to your optin form.
4. Promote a lead magnet in your Facebook Live broadcasts
You know I'm a huge fan of Facebook Live. Live videos are great for doing tutorials, behind-the-scenes videos, holding flash sales, or even just chatting with your fans.
However, I see many business owners not using Facebook Live to its full benefit. As with other marketing tools, it's vital that you give viewers a way to connect with you afterwards.
Either during or after your video (or both), give a link so viewers can contact you or take advantage of a special offer. This link could lead to a landing page where you offer a free ebook, or it could simply be a contact form so viewers can request more information.
In any case, make sure the link is short and easy to remember, as viewers may not have time to write it down.
Interested in trying out Facebook Live but aren't sure where to start? Check out my primer on How To Use Facebook Live.
5. Promote your lead magnet in your cover photo

Your cover photo is one of the most valuable pieces of real estate you have on your Facebook page. Don't let it go to waste!
Whenever I have a new (free) product, I create a special cover photo that lets my fans know about it. It doesn't have to contain ALL the details, just a captivating image and some basic details. Then, in the description of the image, I include all the pertinent info, including the link.
This link then moves my fans OFF Facebook and ONTO my site where they can register for my webinar, download an ebook, sign up for access to an exclusive video, etc.
6. Use Facebook ads to promote your free offer
If you've used Facebook ads to try to get sales, you've probably been disappointed with the results. Here's why: Most people aren't on Facebook to buy something.
That said, Facebook ads are a GREAT way to build your email list. You know those free offers we've been talking about throughout this post? Promote THOSE using Facebook ads, and watch your list grow.
Here are a few best practices for creating a captivating ad to promote your offer:
Use an eye-catching, close-up image
Choose a short, catchy headline
Write in a personal, conversational style
Clearly articulate the BENEFIT viewers will receive if they take advantage of your offer
Include a call to action in your copy so viewers know what to do next ('Click here', 'Grab your copy', etc.)
Final thoughts
Facebook can be an extremely effective tool for building your email list. The most important thing is to have a plan in place for exactly how you're going to move your Facebook fans to your list…this way you can continue to connect with them on your own terms (not Facebook's!).
Are you going to try any of the strategies above? Which ones? Share below!
About Author