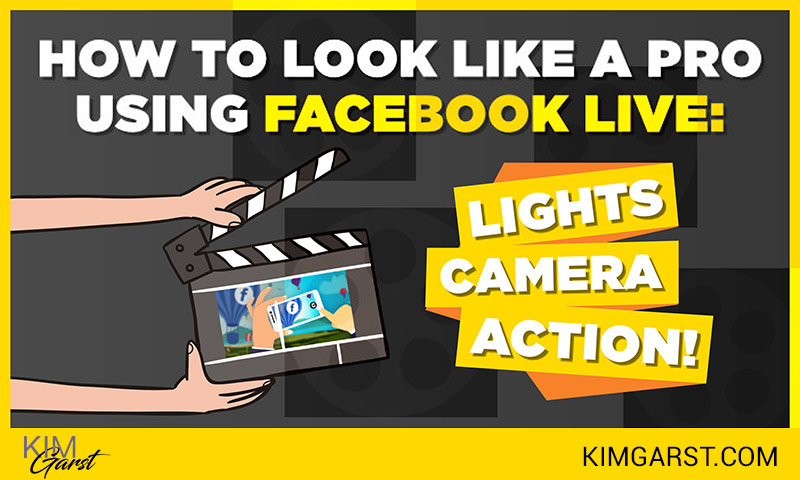 I really hope that by now you're using Facebook Live to connect with your audience and to promote your products and services.
Facebook Live is a great way to connect with your audience and help boost engagement and visibility.
Click To Tweet
It can be a fantastic way to boost engagement and visibility on Facebook…and who couldn't use that??
But even if you haven't tried it yet, it's not too late. I've put together a number of resources that can help you get started. You can check them out here:
How To Do Your First Facebook Live Broadcast
Once you understand the basics of using Facebook Live, you can start fine-tuning your video production. This can take your broadcasts from ordinary to AMAZING!
This post will outline some simple and cost-effective ways you can go beyond the basics to create eye-catching, compelling Facebook Live broadcasts your viewers will love!
Lighting matters
Most of us don't spend a lot of time thinking about the lighting for our videos. However, if your lighting is off, you could find that your videos are dark or grainy, or that they don't portray you in the most flattering way.
To find the ideal light, start by testing out your broadcasts in a number of locations. In general, you want to have as much control over your light source as you can. This means blocking out natural light as much as possible (i.e., covering windows and doors). If you really want to use some natural light, at least avoid sitting directly in front of a window.
Ideally, use a number of different light sources. Three-point lighting, the industry standard for video production, means you light up three areas:  your subject (this is you!), the area behind you (back light), and the area opposite your subject (the fill light).
Use three-point lighting to light up your subject, area behind subject, and area opposite your subject.
Click To Tweet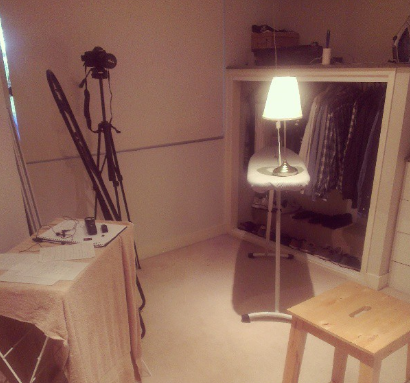 Yaro Starak's simple setup for great video lighting
And if you don't feel like messing around with three lights? Marketing guru Yaro Starak proves you don't need three lights and a ton of money…he's found a $20 lamp from IKEA to be the ideal solution for lighting his videos!
Choose the right camera for your budget
 Many people use their smartphone's built-in camera and never need anything else. The advantage to this is that you don't need any additional equipment, and you can shoot live, on location, at a moment's notice.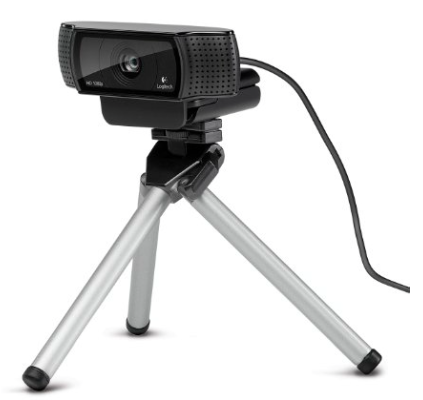 The Logitech HD Pro Webcam C920 is a favorite among live streamers
Another option for a limited budget is to simply use your computer's webcam, or to invest in a USB camera (just like it sounds, it plugs in directly to your computer's USB port). Keep in mind you'll need a reliable Wi-Fi signal to broadcast live from your computer.
Some live streamers prefer a standalone camera they can use without needing a phone or computer. An IP camera works well for this purpose, because it can connect to the internet directly. These will require a bit more of an investment, falling somewhere in the $100-$200 range.
Finally, if you really want to invest in a professional-quality camera, you may want to look into one with an HDMI output. These are fairly simple to use, and offer a full range of features that less expensive cameras don't. These aren't cheap: A good quality HDMI camera will run you around the $500+ mark.
A tripod is a must!
Regardless of whether you're using your phone or an external camera, you'll definitely need some sort of tripod. Using a tripod is important because it:
Keeps your hands free for giving demos or even just using hand gestures
Helps you avoid shaky, blurry videos
Allows you to pan smoothly around when showing movement
Ensures small (unintentional) hand movements don't ruin your close-up shots
If you'd prefer, you can also use a selfie stick. While these won't give you all the benefits above, they do give you a bit more flexibility than using nothing.
Can't decide between a tripod or selfie stick? Look for a tripod that actually converts into a selfie stick!
Consider upgrading your microphone for better sound quality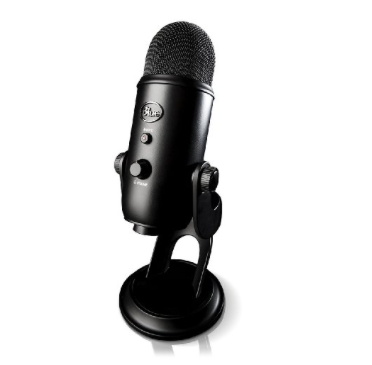 Audio is arguably the most important element of your Facebook Live broadcast.
Audio is arguably the most important element of your Facebook Live broadcast.
Click To Tweet
If your broadcast is slightly shaky or out of focus, viewers will still be able to get the gist of your video. However, if your audio is garbled or inaudible, they're likely to give up and walk away. This is where a good mic can be so beneficial.
You can find a decent mic in the $15-$50 range, making it a small investment for the payoff. If you can afford to invest a bit more, going with a highly-rated mic like the Blue Yeti USB microphone ($118 USD) is a great choice.
Finally, notes are fine…but avoid using a script!
While this tip isn't strictly about video production, it's worth noting here.
I totally understand how nerve-racking it can be to do a live broadcast…especially if you haven't used video a whole lot. And I know that when you're nervous, having a word-by-word script in front of you can feel really reassuring.
Unfortunately, reading off a script kind of defeats the whole purpose of live video. Live video works best when it's casual, friendly and a bit unpredictable.
Live video works best when it's casual, friendly and a bit unpredictable.
Click To Tweet
I recommend having a rough outline you can refer to just to keep you on track. But sometimes the most amazing videos happen when you let loose and go rogue! 🙂
Sometimes the most amazing videos happen when you let loose and go rogue!
Click To Tweet
Final thoughts
I hope the tips above give you a little more confidence when it comes to using Facebook Live. But what I DON'T want is for you to assume you have to become some expert videographer in order to succeed!
That's why I wanted to leave you with this little video for inspiration…comedian Ricky Gervais received 842,000 views while doing this Facebook Live FROM HIS BATHTUB 🙂
This just proves you don't always need a lot of fancy lighting or equipment to succeed on Facebook Live!
What tips would you recommend for making pro Facebook Live videos? Share in the comments below!