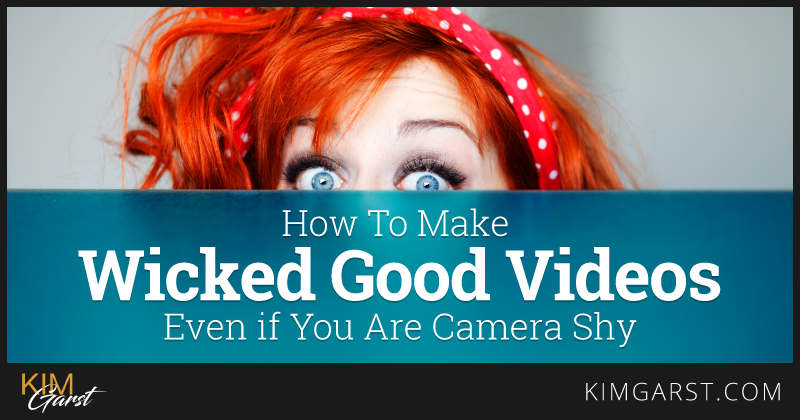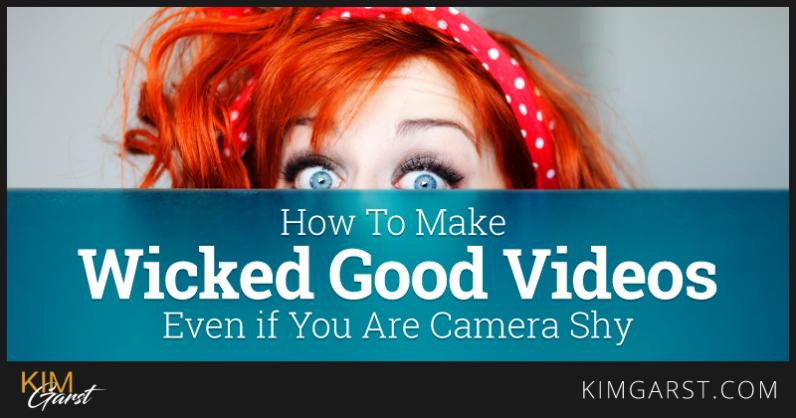 Facebook, in the current year, has garnered nearly 4 billion video views every day and YouTube gets about 7 billion video views every day! So how do you create videos if you hate the camera? In this post, I will share some killer tips that will help you create some wicked goood videos even if you hate the camera.
How To Make Wicked Good Videos Even if You Are Camera Shy
1. Practice makes you perfect
If you have that puking feeling when you get in front of the camera let me tell you, you are not alone. A research by Dove, shows nearly 77% of women are self-conscious in front of the camera. The stats are nearly equal for men!
Video is the one of the best ways to express what you want to say but you do have to get over your fear of hitting that record button.
The good news is that you don't need to publish your very first video(s). Sigh of relief right? First videos are almost always throwaways but it's a great way to practice. This will help get you used to being in front of the camera.
Create short videos everyday and see how you can make it better. After playing around you will have a better idea of how you can feel more comfortable on camera. You will get an idea of your optimum lighting, posture (sitting, standing etc), and your best tone.
2. Watch others for inspiration
Knowing your industry norms in video marketing can help you become less camera conscious. Study popular brands' video ad strategies and see how they share content.
For example, if you are selling Facebook ads and marketing services, Jon Loomer's website would be a good fit for you. Or if you are in the jewelry business, you could take an inspiration from the Sparklesurplus blog or their Facebook page.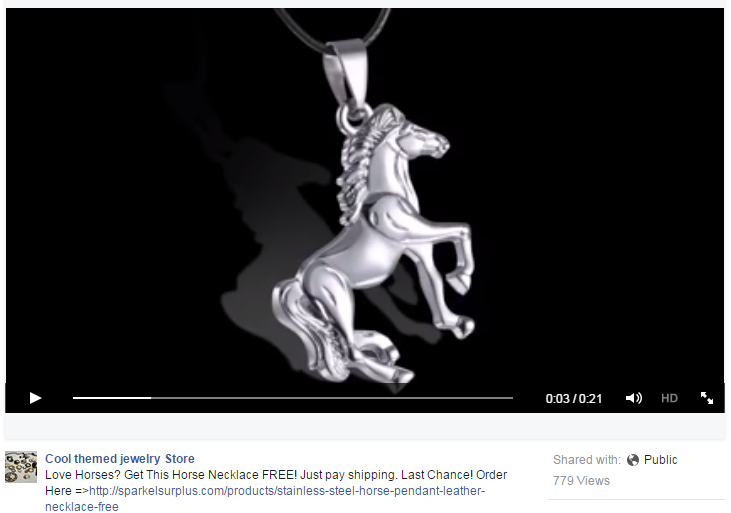 3. Talk to a real person behind the camera
Do you get uncomfortable when talking to a camera on a tripod stand?
Talking to a lens can make it hard to keep your tone natural. Try replacing the tripod with a real person, preferably a friend or colleague you are comfortable with. Don't think about who else is going to look to your video just talk directly to the person literally standing behind the camera. This will ease you with your camera and you will enjoy your process.
Make sure that you are occasionally making eye contact with the camera so that it appears like you are directly talking to your audience.
4. Keep it short
In video marketing, short is the new "more". Viewers like crisp and direct conversations. Additionally, shorter videos will not give you time to worry about your camera presence.
The first 7 seconds are of great importance. You need to capture your viewer's attention within this time. Make your presentations short and up to the point.
Prepare your script well in advance and try to keep it short and focused. Jot down the important points as a bulleted list so that you won't miss it. Having your homework done prior to recording can ward off your fears for camera.
5. Be yourself
When in front of the camera, don't try to be someone you aren't. Just have fun and be the real you!
You can interact with the camera, have fun and show the viewers that there is a real person behind the camera. You can change you shoot location, using a garden or and open space can boost your confidence when in front of the camera.
This will not only increase your ad conversions, but also will drive the shyness away from you.
6. Replace your video ads with an animated ad
Create marketing videos and video ads with Promo.com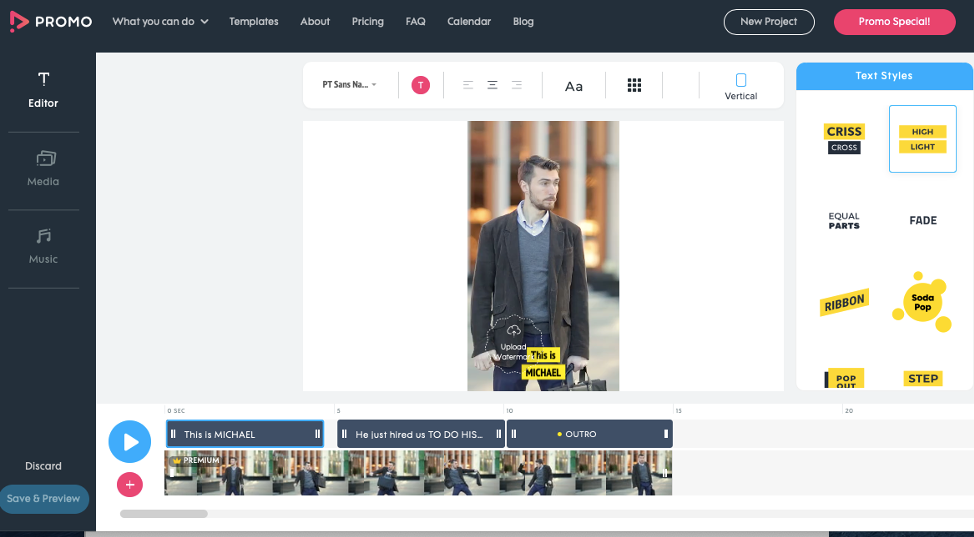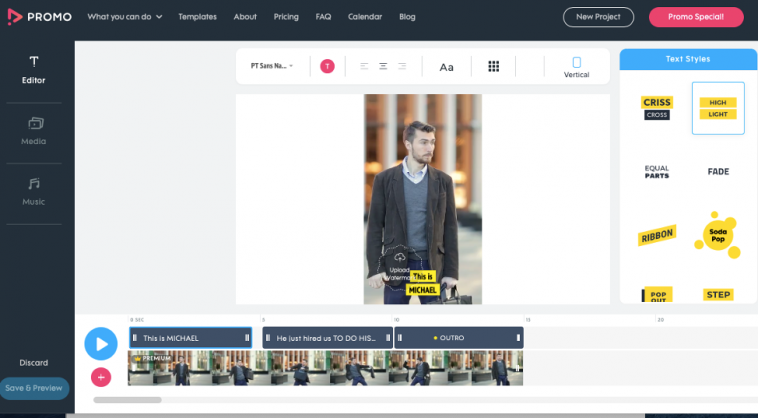 Want to create marketing videos (even video ads), but just don't have the time or technical skills to do so? Promo.com is my favorite tool for easily creating videos you can use on your website or social media.
Simply choose from one of their video templates, and then customize the text, fonts, colors, music and more. You can even create fancy little "outros" that let you add a call to action, website URL or social media links.
And all this, literally within minutes!
As a brand evangelist of Promo.com, they gave me a super-duper deal for ya! You can grab 10% off for 3 whole months! Snap it up HERE!
Create presentations and slideshows with Beautiful.ai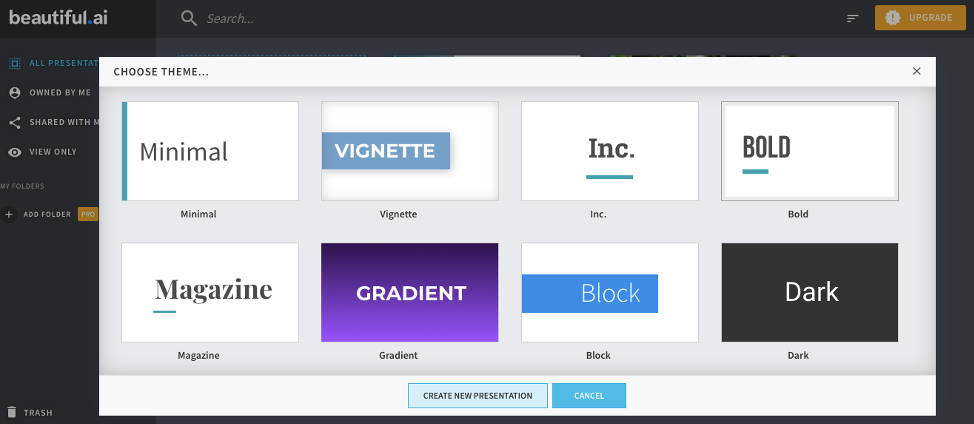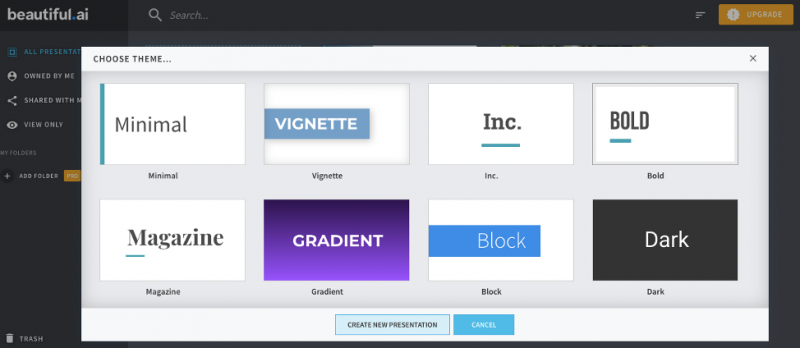 Prefer to make a presentation or slideshow?
Beautiful.ai lets you easily create an online presentation video using their gorgeous, customizable templates.
Whether you want to create an online portfolio, business pitch, or company overview video – or turn your data into a slideshow with stunning charts and diagrams – you can do it all with Beautiful.ai.
To create a presentation with up to 60 slides, all you need is the basic version…which is FREE! And if you need to create more slides or want to remove the Beautiful.io branding, paid plans start at just $12/month.
Create cartoon videos with Animaker


Looking for something totally different? Want to create your own cartoon videos in UNDER 5 minutes?
With Animaker, you can choose from their animated cartoon templates, and then customize not only the colors, fonts and text…but your characters as well.
In fact, you can even choose the actions you want your character to take (e.g., working on a laptop, reading a book, playing a sport), and the facial expression you want them to have!
The free version of Animaker lets you create unlimited videos with the Animaker watermark, and premium plans start at just $1/month.
Being camera shy is not a problem, but not trying to overcome your fear for camera sure is. There are numerous ways to create wicked good videos even if you hate the camera, you just need to follow the above tips.
Do you have another tip for those who are camera shy or a tip on how to create wicked good videos? Share them below!
About Author