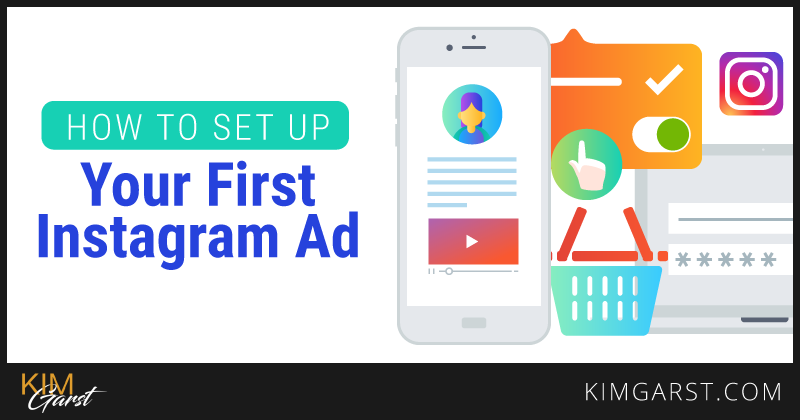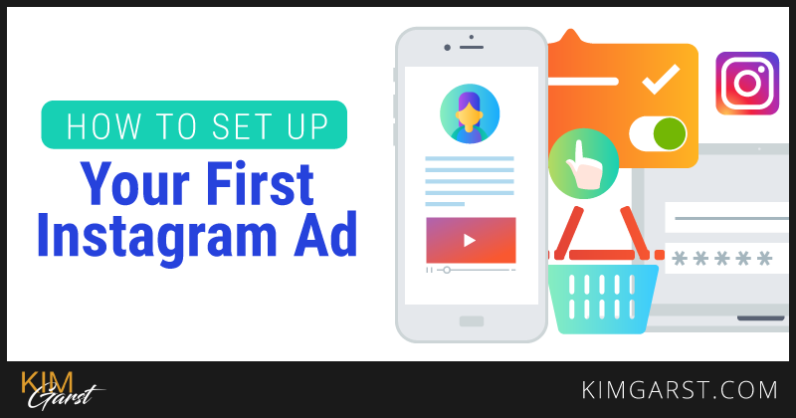 You may remember my post back in August, Instagram Ads Will Soon Be Open to Everyone! Well, the time has come and Instagram has started rolling out ads!
If you've been looking for a way to increase your Instagram followers or get your posts out to a wider audience, now you can. This post will walk you through how to set up your first Instagram ad!
Please note: Don't panic if you don't yet have the option to advertise on Instagram. While the feature is now available to most users, the roll out process isn't yet complete.
Step 1: Connect your Facebook page to your Instagram account
Before you can create your first Instagram ad, you'll first need to connect your Facebook page with your Instagram account. Unfortunately, there is currently no way to set up ads directly through Instagram.
Go to your Facebook page, and click 'Settings', and then 'Instagram Ads'.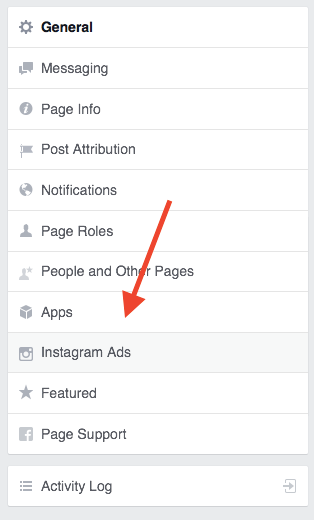 Next, click 'Add an Account', and then 'Add an existing account' to connect your Facebook page to your Instagram account. You'll be asked to enter your Instagram username and password before you can continue.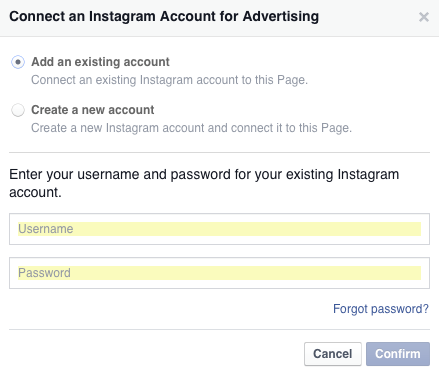 And that's it! Your Facebook page and Instagram account are now connected.
Step 2: Go to Facebook Ad Manager -> Power Editor
While logged in to Facebook, go to your Ads Manager by clicking here:
https://www.facebook.com/ads/manage/settings.php
You may need to re-enter your Facebook password at this point. Now you should see a link to Power Editor at the top of the page: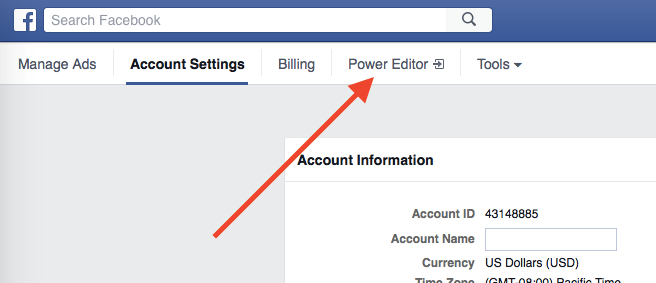 If you have troubles accessing Power Editor, it could be that you're using an unsupported browser. Currently, Power Editor is only accessible through Chrome. Click here to download Google Chrome now.
Once you're in Power Editor, you should see a pop up that looks like this: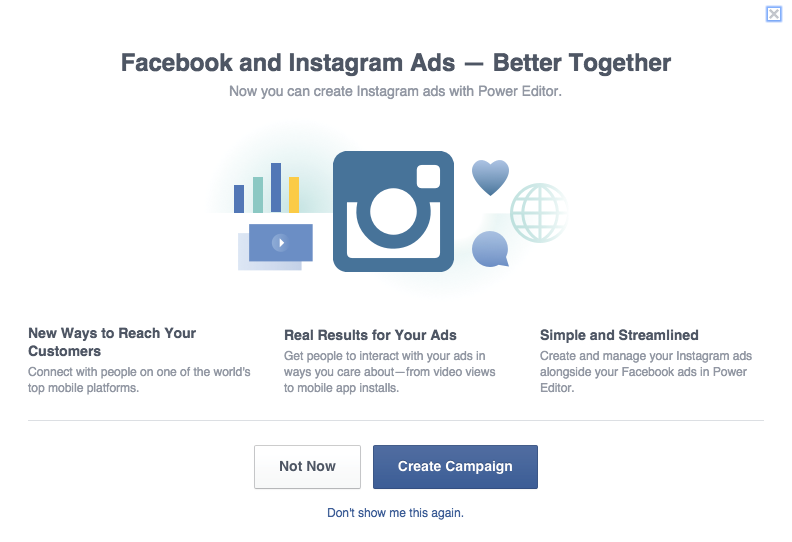 Now you're ready to start creating your first campaign!
Step 3: Set up the basics of your campaign
After clicking on 'Create Campaign', you're ready to start. You'll now be able to create a new campaign, ad set and ad. When setting up a new campaign you'll also be able to specify whether you want to pay via an auction or a fixed price, and what the objective of your campaign is. You'll want to choose an objective that's compatible with Instagram: clicks to website, mobile app installs or video views. Click 'Create'.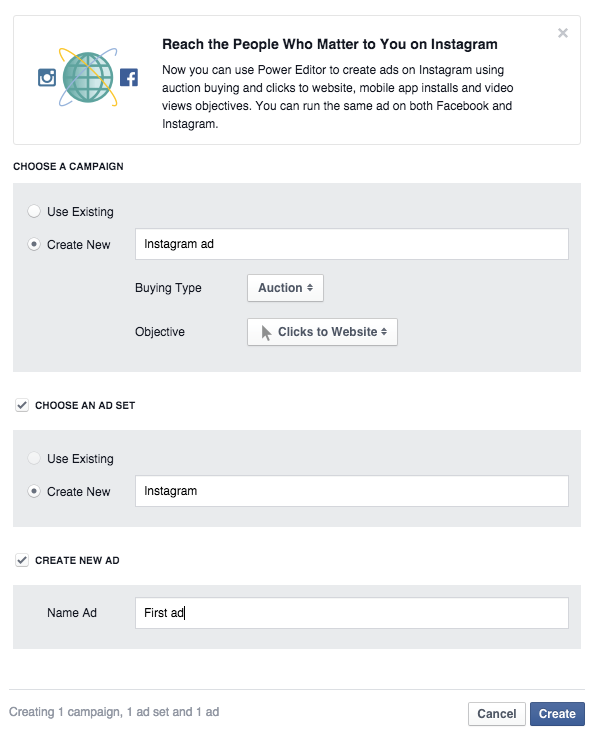 Step 4: Choose Instagram as your placement
This is a critical step! Without this step, you'll essentially just be creating a Facebook ad. At the ad set level, check the campaign you've created, then hit the edit button.
You'll now be able to specifiy:
Budget
Schedule
Audience
Placement
Optimization & pricing
Advanced delivery settings
Placement is the critical piece here. Select 'Instagram' from the list.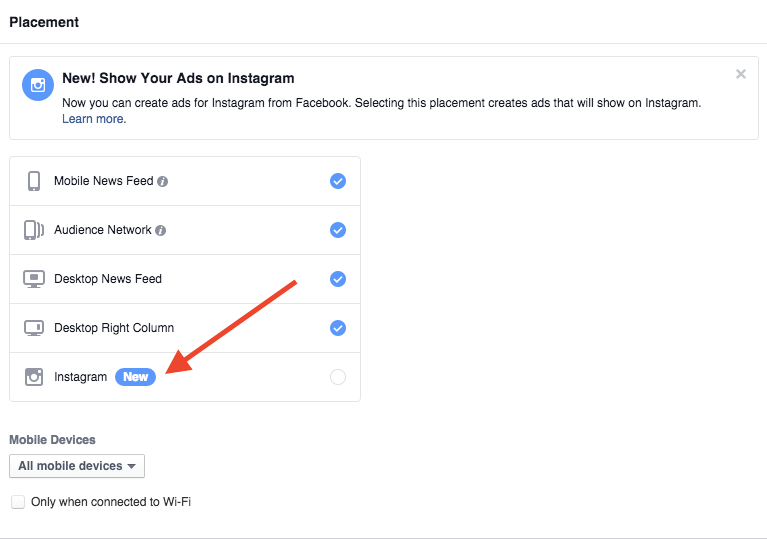 If you want your ad to appear exclusively on Instagram (not on Facebook), be sure to remove the checks for the first 4 options.
Step 5: Create your Instagram ad!
Finally, the fun part! You can now move back to the ad level by clicking on the ad icon on the left side of your page (Those little icons in the left sidebar go from top to bottom: Campaign, Ad Sets, Ads).
You can now select the:
Destination: You'll likely want to select "Use the Instagram account connected to the selected Facebook page"
The website URL you want to promote
Your ad copy, image and/or video
Your call to action
And that's it! I know the process is a bit convoluted, having to use Power Editor and all. However, once you've setup your first Instagram ad, you'll find it's actually pretty quick and easy to do the next time around!
Have you tried advertising on Instagram yet? What kind of results are you seeing? Share below!
About Author