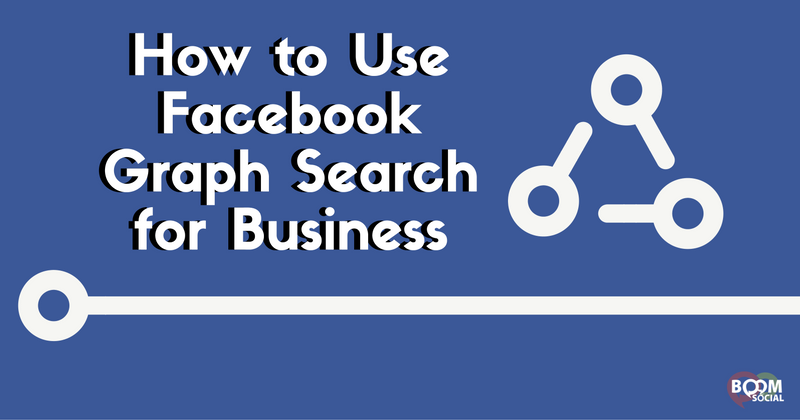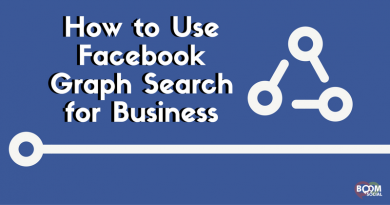 No doubt you're familiar with Facebook graph search, and have maybe even played around with it (try typing in 'friends who like monopoly' next time you're in need of a board game fix).
But are you using graph search for your business? Do you even know where to start? Wondering what all the buzz is about?
Well, while critics are saying it's not exactly going to replace Google anytime soon, there's no doubt that businesses that are taking advantage of graph search are getting a competitive edge.
So today I'm going to walk you through the basics of Facebook graph search: what you need to know about it from a business perspective, and exactly how you can use it to your advantage.
But first, let's cover the basics.
What is Graph Search?
Graph search is essentially Facebook's internal search engine. Using information gleaned from users, their network of friends, and supplementary information supplied by Bing, graph search provides personalized search results for each individual user.
Using 'natural language', users can type in queries in a more conversational tone, and then drill down for even more detailed information.
Of interest to business owners is that users can more easily find recommendations from friends, whether they're trying to find the best local Thai restaurant, or the best deal on electronics online.
For business owners looking to take full advantage of Graph Search, I'd recommend a two-pronged approach: 1) optimizing your business page so it gets found on search, and 2) doing some stealth undercover work to connect with your fans on a deeper level.
Here's how!
Step 1: Get Found on Graph Search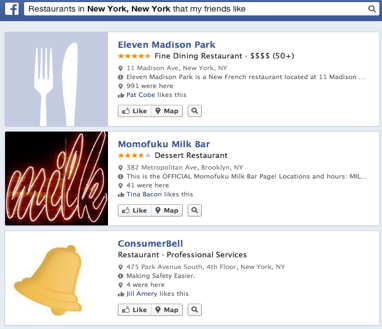 As a business on Facebook, getting found via search is of prime importance. Obviously the more fans you get, the more likely you'll get found for your keywords.
However as getting more fans is beyond the scope of this post, we'll move onto the tasks you can do today to optimize your page for Graph Search.
Luckily, covering the basics is easy and not that different from optimizing your Facebook page for the search engines, so there's no need to feel overwhelmed!
The key to getting found via Graph Search is this: make sure your business profile is filled in completely, and be sure to use keywords that users will likely use to find your business, service, or product. It's also extremely important for local businesses to include city, region and other location-based information.
Whether you're an online or brick and mortar business, be sure the following are complete and keyword-rich (without stuffing keywords, of course):
 Your full business name
 Your business address and phone number
 The 'About' section of your profile
 A detailed description of your business
 Tag your photos with your location and your business name (@businessname)
 Make sure your business is categorized properly
Step 2: Some Sneaky Undercover Work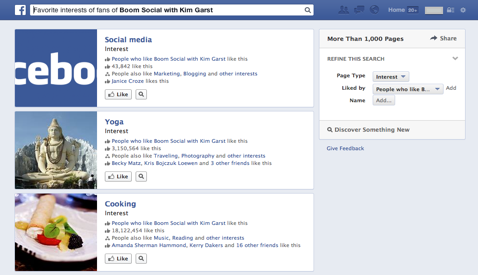 Getting found via Graph Search is only half the story. There's also great potential for you to do some stealth research on your fans, potential customers or clients, and on your competitors.
Here are 5 ways to use Graph Search for a little sneaky undercover work!
1. Find out the interests of your fans. Type in search query: Favorite interests of people who like <your fan page name here>
2. Find out the interests of your competitor's fans. Type in search query: Favorite interests of people who like <competitor's fan page name here>
3. Find pages your fans like. Type in search query: Favorite pages of fans who like <your fan page name here>
4. Find out apps used by your fans. Type in search query: Apps used by fans of <your fan page name here>
5. Find out groups joined by your fans. Type in search query: Groups joined by fans of <your fan page name here>
Use the information you've gleaned from your searches to tailor your content to your fans, to join new pages, network in new groups your fans are part of, or just to gain a better understanding of what your fans are interested in. The options are virtually limitless.
As Facebook improves their algorithms, Graph Search will surely become an even more indispensable tool for business owners. But why not get in on the ground floor, and start benefiting from it today?
Have you used Graph Search for your business? In what way(s)? Any stealth searches you've run that you'd recommend for other business owners? Let me know in the comments below!
About Author